Meghan McCain Wants Justice for 'The Mandalorian' Star Gina Carano After 'The View' Suspends Whoopi Goldberg
Meghan McCain might not be on The View anymore. But the former host is still chiming in on hot topics. 
In light of her longtime co-host Whoopi Goldberg's recent comments about the Holocaust, McCain is advocating for The Mandalorian star Gina Carano. And she wants the actor to be held to the same standards over the controversial meme she shared about Nazis.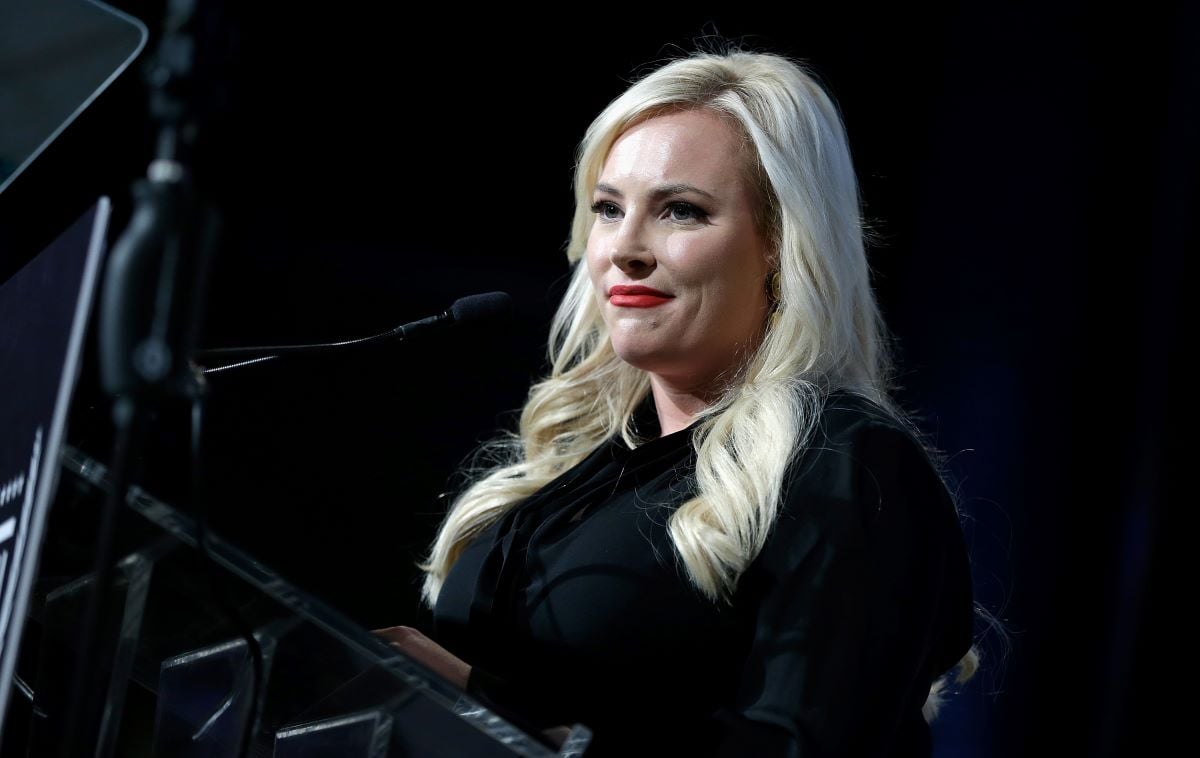 Gina Carano lost her popular role on 'The Mandalorian' after sharing a meme about Nazis
Carano is a former MMA fighter and actor who portrays Cara Dune in the first two seasons of The Mandalorian. In February 2021, after sharing several controversial posts on social media, Carano reshared a post on her Instagram story, which many believed was meant to compare Holocaust victims to modern-day conservatives. 
After sharing the meme, Carano lost her role on The Mandalorian. But she's since clarified her intentions. And she insists the post was meant for self-reflection.
"When you say the word Nazi and call someone a Nazi and you need to have a little bit more respect on it," Carano said in an appearance on The Ben Shapiro Sunday Show Special in February 2021. "So I understand that, but it was no way my intention — I've got every single big publication saying she's comparing conservatives and republicans to this. That's not really what I was doing. I was saying `we as a people."
Former host of 'The View' Meghan McCain defends Gina Carano after Whoopi Goldberg is suspended from 'The View'
On the Jan. 31, 2022, episode of The View, while the panel spoke on the Holocaust, Goldberg made a controversial comment that got her suspended from the show. "The Holocaust isn't about race," she said. "It's about man's inhumanity to man. That's what it's about."
After the episode aired, McCain took to Twitter to condemn antisemitism. And when Goldberg apologized for her comments, McCain called her apology half-a***d in her column for the Daily Mail.  And she questioned why liberals are held to a different standard than conservatives when it comes to antisemitism. 
"I was lectured to thousands of times on The View, there is a belief that 'cancel culture' is really 'accountability culture' among the woke left," McCain wrote. "Which seems to be a belief that's quickly forgotten whenever it's Whoopi who has to be held to account."
And in a Feb. 2 tweet, McCain made a callback to The Mandalorian star, writing, "Justice for 
@ginacarano." She didn't explain why she felt Carano deserved justice, but it may have to do with how the actor lost her job after posting the meme, and Goldberg was only suspended. 
'The Mandalorian' star Gina Carano doesn't think Whoopi Goldberg should be canceled 
In light of Goldberg's comments, Carano also took to Twitter to chime in. And she suggested The View host talk to Ben Shapiro like she did. 
"I want to send blessings & love out to the Jewish community," Carano tweeted. "When I was being smeared, canceled & misunderstood, it was a Jewish man @benshapiro who reached out & asked if I'd like to talk about it. Maybe @WhoopiGoldberg could talk to Ben. Conversation over cancellation."