Meghan McCain off 'The View' Amidst Reports of Co-Hosts Shunning Her
Meghan McCain went notably missing from The View on Thursday. The conservative co-host was absent from the "Hot Topics" table after only three days back from the holiday break. Coincidentally McCain is not on TV when a report was published suggesting there's a conflict between the panelists.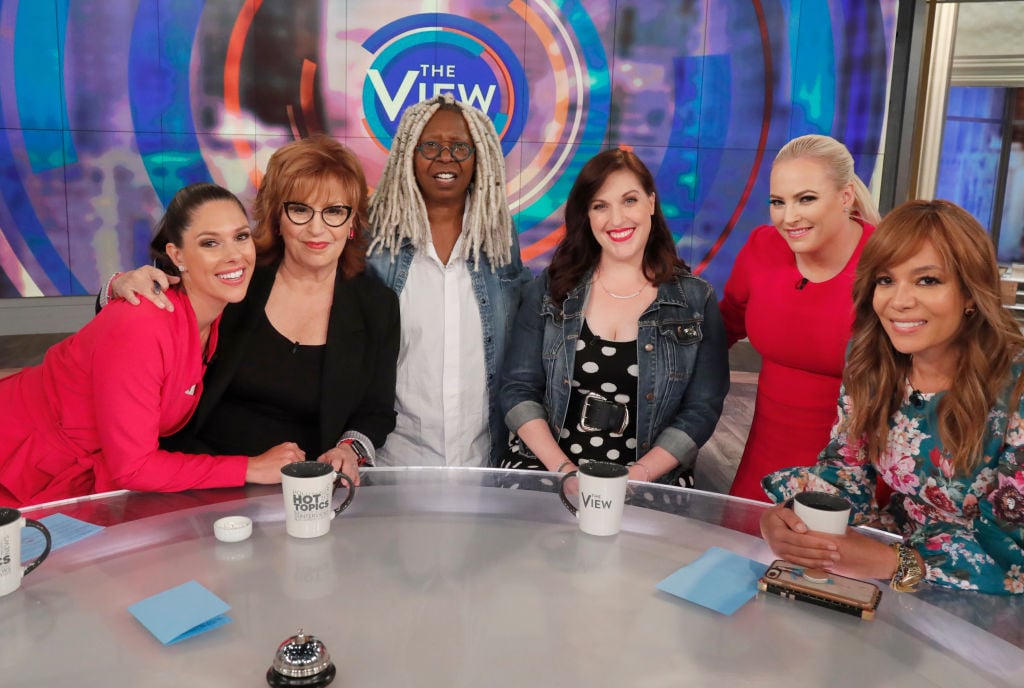 At the top of the hour, Whoopi Goldberg addressed the audience informing that McCain would be off the show until Monday. There was no explanation for her absence but she did appear later on in a pre-recorded segment.
On the same day that McCain was off The View, Page Six released a report claiming that her fellow co-hosts are shunning her. There's especially a rift between McCain and fellow conservative Abby Huntsman.
"They aren't speaking to each other. It's been about a month. None of the ladies talk to Meghan now," an inside source told Page Six. "Abby was the last woman standing. It's bad. Meghan's so rude."
Another source corroborated the division between McCain and Huntsman. "Abby tolerates Meghan, but she doesn't genuinely like her. Their friendship has soured," a second insider added.
Reaching out to the ABC News production, a rep told Page Six the following: "We have an incredible panel of smart, dynamic women … including Meghan, who brings … passion and a strong point of view to the table every day."
Meghan McCain's biggest fear
When McCain made an appearance on Watch What Happens Live in September 2019 she revealed that she fears being fired from The View.
"I go in assuming I'm going to be fired every day," McCain told host Andy Cohen. "Every single day. Yes, every day."
McCain's statement came after a scuffle with Ana Navarro that prompted the former to leave the set. When Cohen asked if she had ever been close to receiving an ax from the show, McCain clarified.
"It's more the tone we are [at] culturally, people get canceled so easily," she explained. "And by the way, Joy has this same thing, because we are the most honest and raw. And we're always going to say something that is going to be too far one way. So I say it sort of jokingly, but sort of not."
Meghan McCain's constantly spars with Joy Behar
If there is a recurring feud between the co-hosts it's the one between McCain and Joy Behar. Although many would think they do not get along behind-the-scenes, the opposite is true.
"It really hurts my feelings!" McCain told ET of feuding rumors with Behar. "It genuinely hurts my feelings because our dressing rooms are next door to each other and you and I have the same emotional reaction to things — sometimes in different ways — but we're both upset equally, the equal amount of the same things. And I wish people would give us a break, for real."
The View airs weekdays at 11 a.m. ET and 10 a.m. PT/CT.