Meghan McCain on Britney Spears Documentary: 'We as a Society Haven't Treated Britney Spears Right, We've Done Her Dirty'
Britney Spears has a new level of unwavering support amid the release of a new FX documentary The New York Times Presents: The Framing of Britney Spears. The documentary analyzes Spears' rise to stardom. Also explored is Spears' public downfall and her father's control over her career per a conservatorship.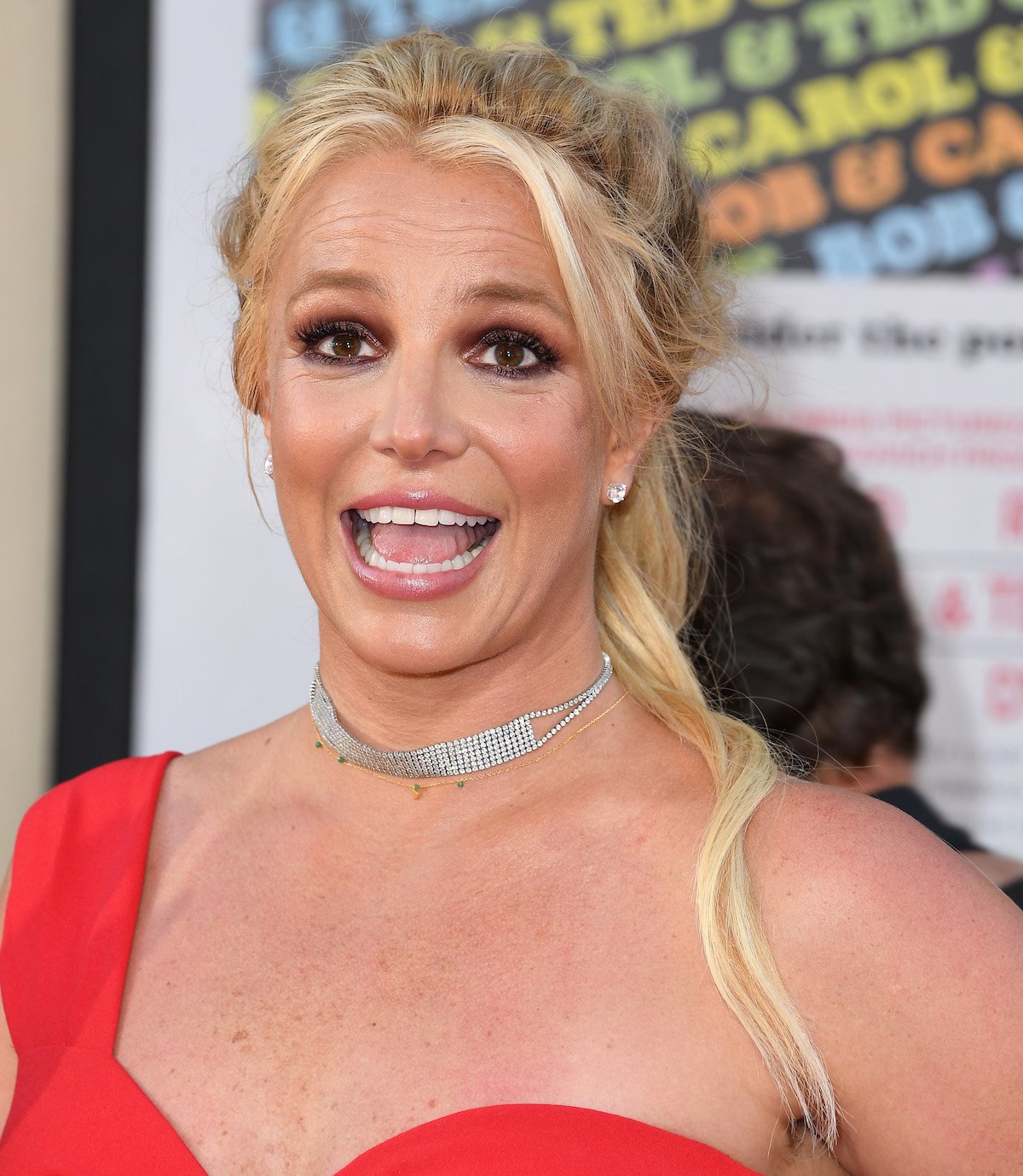 While discussing the documentary during The View, Meghan McCain slammed the media for its scrutiny of Spears. The other hosts blamed Spears' family and management team for not interjecting sooner. 
Britney Spears' conservatorship and public image explored in a new documentary
The new documentary takes a deep look into Spears' journey from a beloved pop star to a tabloid obsession. Media who covered Spears' career, as well as former friends, employees, and current fans give their account.
Spears' sexuality was constantly a headline, even as a teen star. Her "sexy" moves and belly shirts gave journalists and spectators liberty to speak on or question her sexuality. The questions typically alluded to the idea that Spears should be more prude.
Related: Britney Spears' Father's Harsh Words About Her Career Paint the True Picture of Their Relationship: 'That's All I'm Going to Say'
One clip shown in the documentary was an adolescent Spears being asked if she had a boyfriend following a performance on Staar Search.
Following Spears' alleged mental breakdown in 2007, her father was awarded conservatorship. The judgment grants him the power to control Spears' career and finances. Under his control, Spears has earned millions through products, hosting, music, and touring.
Despite Spears' seemingly being able to work and function as an adult, her conservatorship remains. One legal expert in the documentary notes that throughout her career, she's never witnessed a conservatorship being overturned. 
Spears has vowed to never work again unless her conservatorship ends.  
Meghan McCain and hosts of 'The View' blast media and Britney Spears' team
McCain, a huge Spears fan, echoed her support for Spears after watching the documentary.
"We as a society, we have to look at why we treated a woman who was clearly in pain…why we treat women like they're always crazy," McCain stated. "Why women have no other option but that we're insane maniacs – and we as a society have not treated Britney Spears right, we have done her dirty and I think this is a moment in time where we need to give her the support she needs. And if she is in some kind of – what looks like being held against her own will by her dad – we as a society have a right to do the right thing with Britney Spears."
Sunny Hostin agreed with her co-host's sentiments. But for Hostin, there are more people to blame than the media. Hostin alleges that nearly everyone in Spears' life is at fault.
"The media is complicit, paparazzi that stalked her…her family her father [is complicit], her ex-husband is complicit, her manager is complicit, late-night TV hosts making fun of her were complicit, interviewers asking her whether or not she's a virgin – asking her at 10 or 11-years-old whether or not she has a boyfriend – asking her what she did to break Justin Timberlake's heart," Hostin declared.
Whoopi Goldberg takes things a step further and believes the only people to blame for Spears' issues are her parents. Goldberg states that parents are to protect their children. Furthermore, Goldberg said there were probably signs that Spears was in danger of a breakdown before she became legal and her parents could have stopped the fame to deal with it.