Meghan McCain Considered This Sweet Sign as Confirming Her Decision to Leave 'The View'
Meghan McCain announced her exit from The View in July 2021. Joining the daytime talk show in 2017, the conservative co-host often made headlines for her strong-willed debates with guests and fellow panelists. In her new book "Bad Republican", McCain shares her thoughts her departure from the show and how a memory of her dad, the late Senator John McCain, solidified her decision.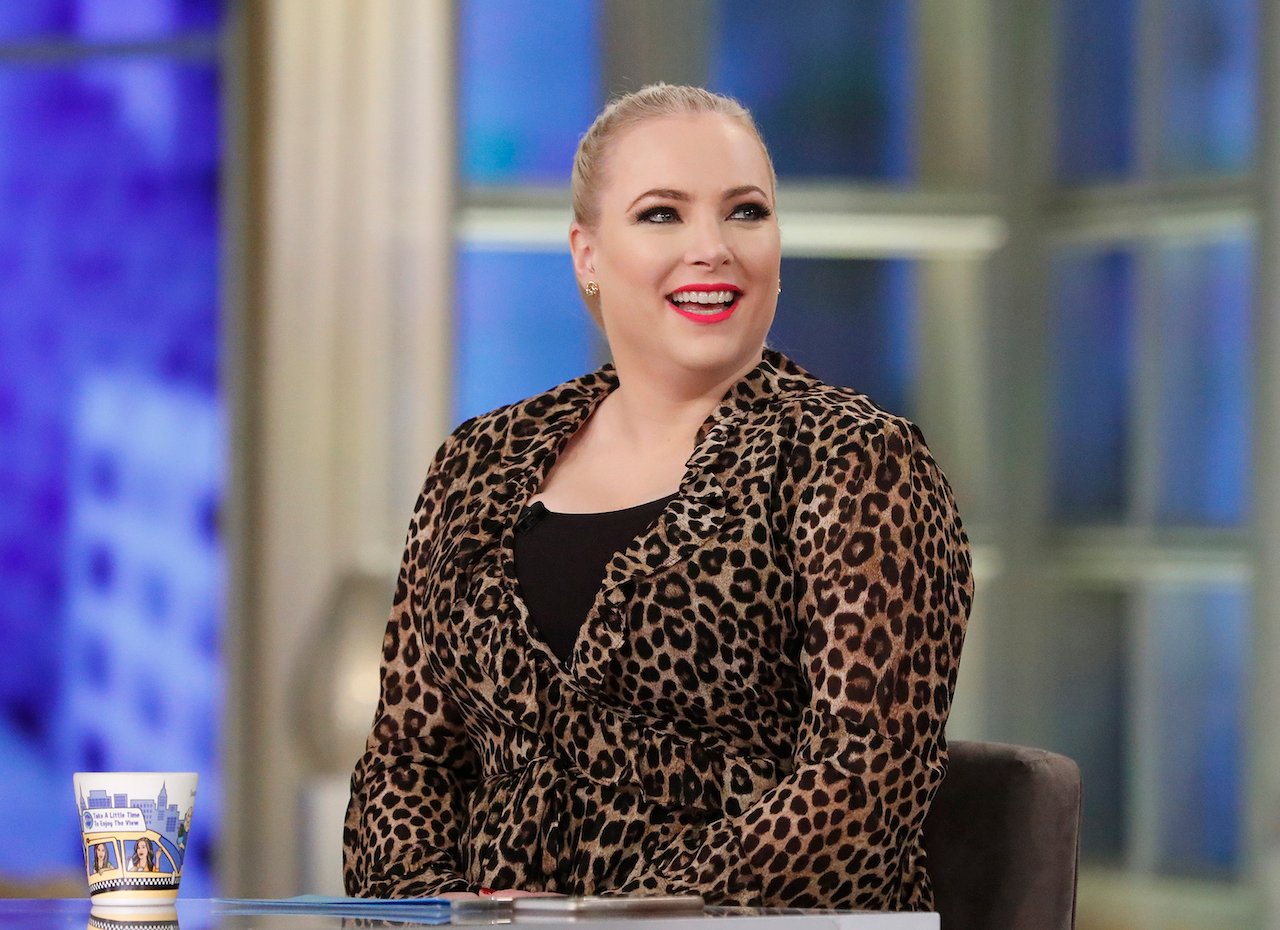 Meghan McCain shared her plans to leave 'The View' in the summer
On July 1, McCain told viewers and her co-hosts she would be leaving the show at the end of the month.
"I am just going to rip the band-aid off," she began, as reported by ABC News. "I am here to tell all of you, my wonderful co-hosts and the viewers at home, that this is going to be my last season here at The View.I will be here through the end of July to finish out the season with all of you, which I am grateful for."
The former Fox News contributor admitted it took her some time to make such a monumental career move. Yet after moving to Washington, D.C. with her husband, Ben Domenech, and their daughter Liberty, McCain was ready to start a new path.
"This was not an easy decision," she remarked. "It took a lot of thought and counsel and prayer and talking to my family and my close friends. … We have this incredible life here. We're surrounded by my family, his family, by friends, by this incredible support. … I just have this really wonderful life here that ultimately I felt like I didn't want to leave."
ABBA was played at the right place and time for Meghan McCain
Before heading to the studio to reveal her departure on the air, McCain quickly stopped at a new café after forgetting her coffee at home. The coffee shop happened to be playing music from one of her father's favorite music groups. She took it as confirmation that her choice to leave The View was spot on.
"As I walked into the unfamiliar coffee shop on Capitol Hill, I heard the ABBA song "Take a Chance on Me" playing really loud," she explained. "The people behind the counter were dancing to the song, smiling and laughing. ABBA was one of my dad's favorite bands."
"It was a sign," McCain said. "I was making the right decision."
'The View' alum had a bout with insomnia the night before announcement
McCain had already been thinking of her father that morning before breaking the news of her exit. She recalled how her father, the late Senator John McCain, had played a role in her taking the job at The View.
"The morning I announced that I was quitting The View, I was exhausted because I didn't sleep at all the night before," she remembered in her Audible book. "I had been thinking about how my father had told me to take the job at The View. I don't think he was wrong, but I think he would have wanted me to go now."
Accomplishing several career goals while on the daytime talk show and contributing to its success, McCain realized she needed to focus on her own wellness after years of media scrutiny.
"I helped the show win an Emmy," she said. "I buried [my father] and showed up to work right after. I interviewed Donald Trump, Jr., even though he'd attacked my family. I did everything that was asked and put my mental and emotional wellbeing aside for it."
McCain is now focusing on other professional projects. She currently writes for the Daily Mail and recently produced the Lifetime movie, Don't Sweat the Small Stuff.
"Bad Republican" is now on sale.