Meghan McCain Slams 'RHOC' Star Kelly Dodd: 'She Was So Mean'
Meghan McCain is the outspoken resident of The View being the only regular Republican co-host. Over on The Real Housewives of Orange County, Kelly Dodd is the controversial personality that always seems to be in the middle of drama. Many would have thought that these two personalities would've gotten along, at least sharing political values, but it was not like that at all.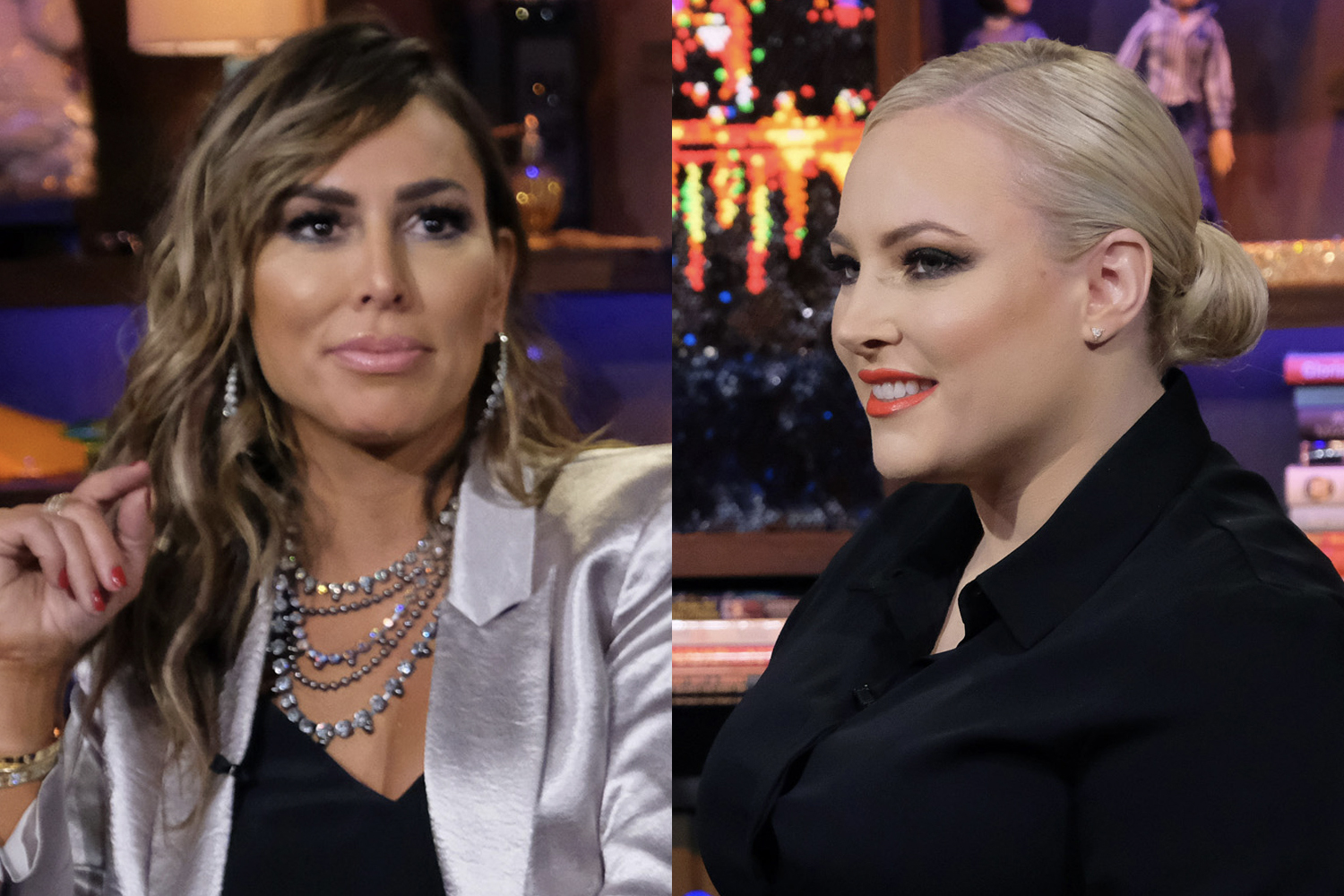 What does Meghan McCain think of Kelly Dodd?
Dodd identifies herself as a conservative and recently revealed what her political inclinations were.
"I'm a Libertarian, I didn't vote for Trump. I'm not a Trumper at all," Dodd told E! Online. "But I am a Libertarian so I do have conservative views on things but I am socially liberal. I believe in gay rights, I believe in abortion."
Meanwhile, McCain is also a conservative but she identifies more closely with the values of the Republican Party. On paper, McCain and Dodd would seemingly be good friends as they share a lot of the same ideas. Not only do they share similar values, but McCain is also obsessed with The Real Housewives and Dodd is one of the stars of the Orange County-based franchise.
However, things were not great when McCain was a guest on Bravo's Watch What Happens Live back in September 2019. On the same night, Dodd was also a guest star.
"I went on Watch What Happens Live with her, and she was so mean to me," McCain recalled on the late-night show. "She had clearly had some drinks beforehand, and now I've totally turned on her. Remember how weird she was? She was, like, calling me a trust fund kid and telling me I've never worked a day in my life. I get up every day at 5 a.m. to work, man. What are you talking about? She was so mean."
RELATED: Tamra Judge Returning for 'RHOC' Season 16? Kelly Dodd Gives Her Take on Casting
Joy Behar is also mean to Meghan McCain
Dodd is not the only person that has been "mean" to McCain. On her own show, The View, Joy Behar took a jab at the conservative co-host. After being out of the show on maternity leave, McCain finally returned at the beginning of 2021. Behar and McCain have notably had heated debates on-air as they are on opposite sides of the political spectrum.
After the comedian said that the Republican Party was in deeper trouble than the Democrats, McCain jumped at the opportunity to defend her party.
"Are you kidding me?" McCain interrupted Behar and going on a rant dismissing the latter.
However, Behar was not going to let McCain talk over her time to make a point and said, "Excuse me, I'm not done."
RELATED: 'RHOC' Star Kelly Dodd Wants Joy Behar Fired From 'The View'
McCain was seemingly trying to make a joke and used sarcasm, which went completely over Behar's head.
"Joy you missed me so much when I was on maternity leave. You missed fighting with me," McCain said.
That's when Behar delivered a low blow that took McCain aback.
"I did not. I did not miss you. Zero," Behar replied as Whoopi Goldberg tried to jump in and break up the feud.
"You know what? That's so nasty," McCain said after Behar's zing. "That's like so nasty, I was teasing. Like really? That is so rude."
The zinger left McCain stunned and created for the first viral moment of the year.