Meghan McCain From 'The View' Admits to Lying, She Wasn't in NYC to Say Her Neighborhood Looked Like a 'War Zone'
Meghan McCain might be off of The View this week but she continues to make headlines for her controversial viewpoints. The conservative co-host landed in controversy this week after she claimed her neighborhood looked like a "war zone" following the Black Lives Matter rallies. After being called out by a neighbor, McCain finally came clean about the tweet at the center of the storm.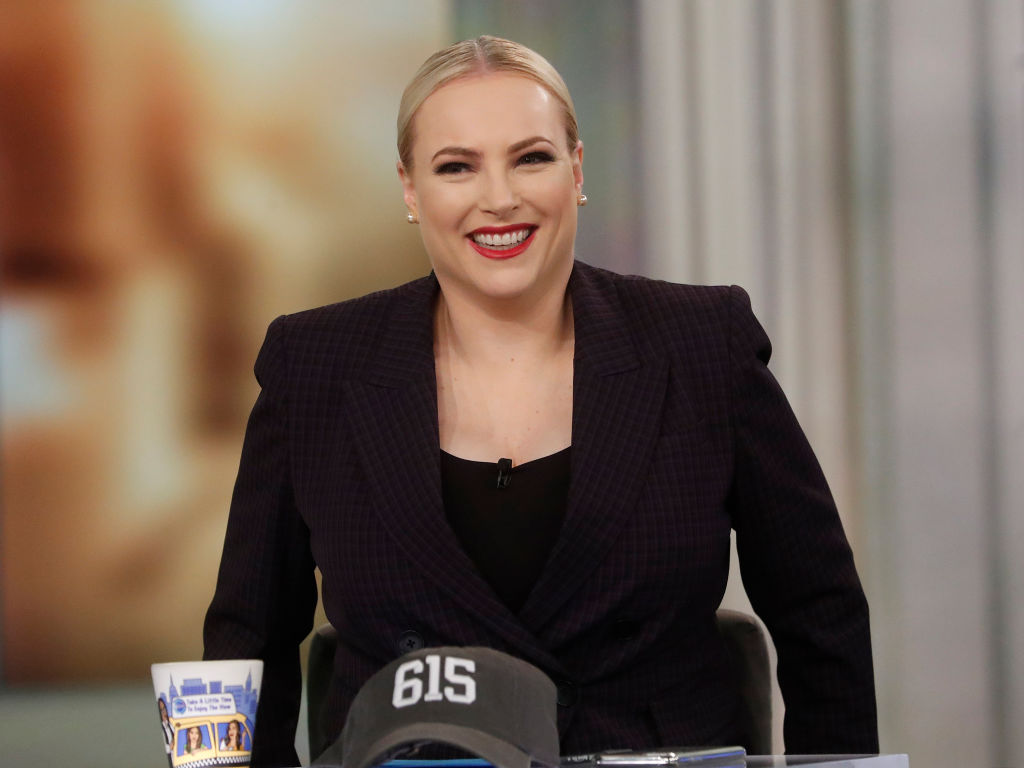 What did Meghan McCain originally say?
McCain is pregnant and has been broadcasting from her living room since the lockdown started, just like her co-hosts. Like everyone else in the nation, she has been attentive to the news about the Black Lives Matter protests that are sweeping the country.
Her Twitter interaction has been active this week that she's off from the ABC talk show and blasted the New York City and New York state leaders for allowing the vandalizing. This is when she led everyone to believe that she was still in Manhattan and saw destruction around her neighborhood.
"My neighborhood in Manhattan is eviscerated and looks like a war zone," she tweeted. "[Bill] DeBlasio and Andrew [Cuomo] are an utter disgrace. This is not America. Our leaders have abandoned us and continue to let great American cities burn to the ground and be destroyed. I never could have fathomed this."
What McCain didn't foresee was that one of her neighbors would fact-check her almost instantly and called her out on her embellishment.
"Meghan, we live in the same building, and I just walked outside. It's fine," the Full Frontal writer tweeted.
Meghan McCain explains her tweets
Following a backlash with more followers calling her out for lying about her surroundings and trying to paint the protestors in a bad light, McCain rectified. When a publication contacted her for comment about a story, she tried to get ahead by admitting she wasn't completely honest about her whereabouts.
Her first tweet was prefaced by stating that she was pregnant writing, "I am six months pregnant — a gossip organization is about to run a story of where me and my family are currently."
"I sent a tweet yesterday based on the news I saw happening in midtown we all have been watching all over different media platforms," McCain tweeted.
"I support the peaceful protests, their movement but am absolutely heartbroken about the destruction in the city I have loved since I moved to when I was 18," she continued in a second tweet. "It is important to have your voice heard and I hope everyone stays safe and healthy."
There was no apology from McCain in the two tweets she posted to clarify the lie from the day before. However, the only reason McCain actually acknowledge her fib was because Page Six was running a piece of where she was actually living through the pandemic.
"She isn't even in the city! She's in Virginia at a family home because she wanted to be in a place she could keep guns," a source told Page Six.
Furthermore, a rep for the Republican pundit denied she had left NYC to have her guns.
McCain is scheduled to be back on The View next week. The show airs weekdays at 11 a.m. ET and 10 a.m. CT/PT on ABC.
RELATED: 'The View': Meghan McCain Says Neighborhood Is 'War Zone' After Protests, Gets Called out on 'Privilege'
Related post url: