Meghan McCain From 'The View' Could Be Ready to Spill on 'Dumb Gay Politics' Podcast, Says Hosts Are 'So Nice'
Meghan McCain said she'd be open to going on 'Dumb Gay Politics' podcast now that she plans to leave 'The View.' She referred to the hosts as 'so nice' but she once blocked host Julie Goldman on Twitter.
Meghan McCain could end up dishing about her time on The View if she becomes a guest on the Dumb Gay Politics podcast. McCain recently said on an Instagram Live she would "totally be open" to being a guest on the podcast, but joked that the hosts actually want Sunny Hostin instead. While McCain heaped praise on the podcast hosts, she didn't always see eye to eye with the comedy team.
Meghan McCain would be open to going on the 'Dumb Gay Politics' podcast
A fan asked McCain about appearing on the podcast. "Oh yeah, those women are so nice," she said in an Instagram Live that a fan later shared on Twitter. "People that don't know, they're two podcast hosts … and they've been so lovely to me on Twitter. So yeah, I'd totally be open to going on that podcast. But I think they want Sunny. I think they tweeted they want Sunny on their podcast, which is totally understandable. Because Sunny is fabulous."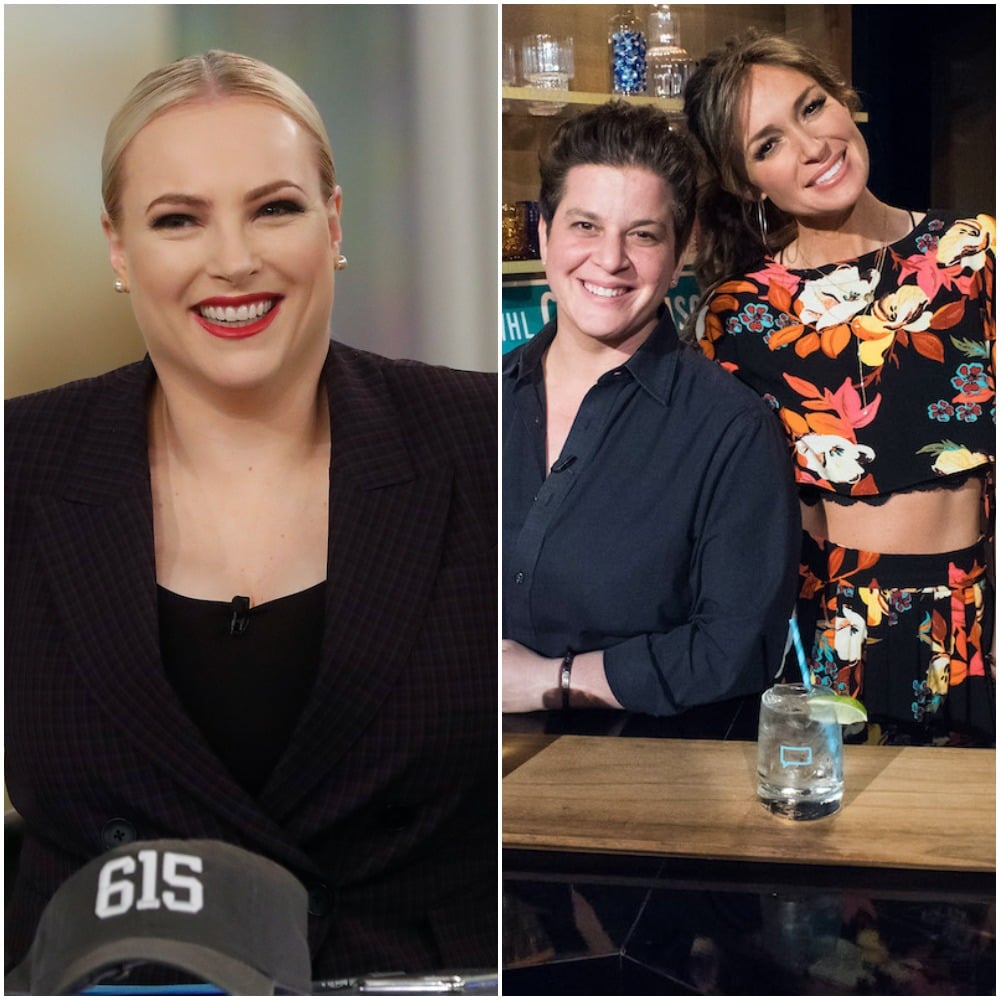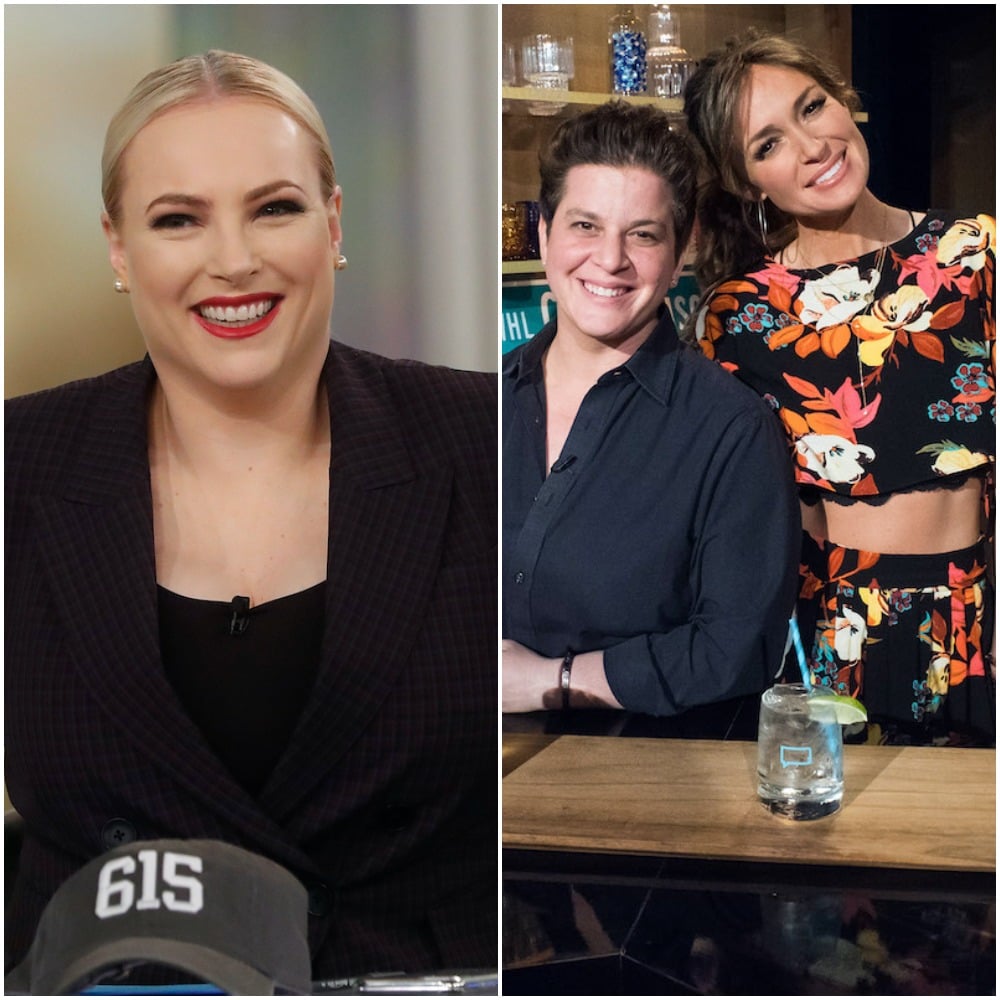 Dumb Gay Politics host Brandy Howard tweeted about The View after she and co-host Julie Goldman appeared on Bravo's Watch What Happens Live with Andy Cohen. "We are devoted, daily watchers of @TheView and we STAN them all (especially @MeghanMcCain )… but @Sunny Hostin was our Qwarantine Qween and even tho we are now free to move about the cabin, we can't quit her! We would give @MrJulieGoldman's left t*t to have her on our podcast."
McCain replied, "Also @sunny your super fans would love you on their podcast! (They are cool ladies)." Then Goldman added to the thread, "OhMyGodddd. Craisins! Thank you. You made my birthday." Even Hostin got in on the Twitter fun and wished Goldman a happy birthday. McCain topped off the thread with, "HAPPY BIRTHDAY CRAISINS!"
Meghan McCain blocked Julie Goldman from 'Dumb Gay Politics' (after the craisins comment)
The "Craisins" reference was a joke when McCain blocked Goldman on Twitter. Goldman and Howard are comedy writers and former hosts of Bravo's The People's Couch. So they couldn't resist finding the comedy in many of McCain's remarks. They poked fun at McCain's use of the word "craven" when she tweeted about Vanessa Hudgen's flippant remarks about the pandemic. "Millennials are going to literally put peoples lives at risk. Think about how heartless and craven you sound Vanessa…," McCain tweeted.
Goldman latched onto the word and replied, "craven?" McCain reiterated the word on Twitter. But then Goldman replied with an image of the fruit snack Craisins, adding, "I had to look it up. Here's what I thought you meant:" she wrote. But it was McCains rant about Black Lives Matter and the tweet Goldman wrote that got her blocked. She tweeted, "I can't stop watching this video of @meghanmccain indignantly standing on the wrong side of history. It's soothing my soul to see the picture of white wealth & privilege being owned so thoroughly. #craven." 
'Juicy Scoop' podcast helped Meghan McCain and 'Dumb Gay Politics' host squash their beef
Goldman and Howard appeared on Heather McDonald's The Juicy Scoop podcast in July 2020, which is when the podcast hosts and McCain finally squashed their beef. "We did come in a little too hard and it did take us six hours to write the tweet," Howard admitted on the podcast about their tweet.
After listening to the podcast, McCain understood that Howard and Goldman were ribbing her and she unblocked Goldman. "Catching up on all my pop culture podcasts – I love Juicy Scoop w @HeatherMcDonald. Imagine my surprise when I see I'm an entire segment… Thanks for the constructive criticism @TheBrandyHoward@MrJulieGoldman – hope you're all surviving quarantine with help from @TheView! xoxo," McCain tweeted.
If McCain appears in person on the podcast, hopefully, Craisins are served.