Meghan McCain's Instagram Post Gives Props to Her Makeup and Hair Stylist For Keeping Her Glammed
The View star Meghan McCain continues to appear on the talk show via video from Washington, D.C. Sporting several different hair styles and makeup looks, McCain has received varying comments on social media on everything from her glitter eye shadow to hair extensions.
Wanting to give credit where it's due, McCain gave a shoutout to the person responsible for getting her camera-ready Monday through Friday.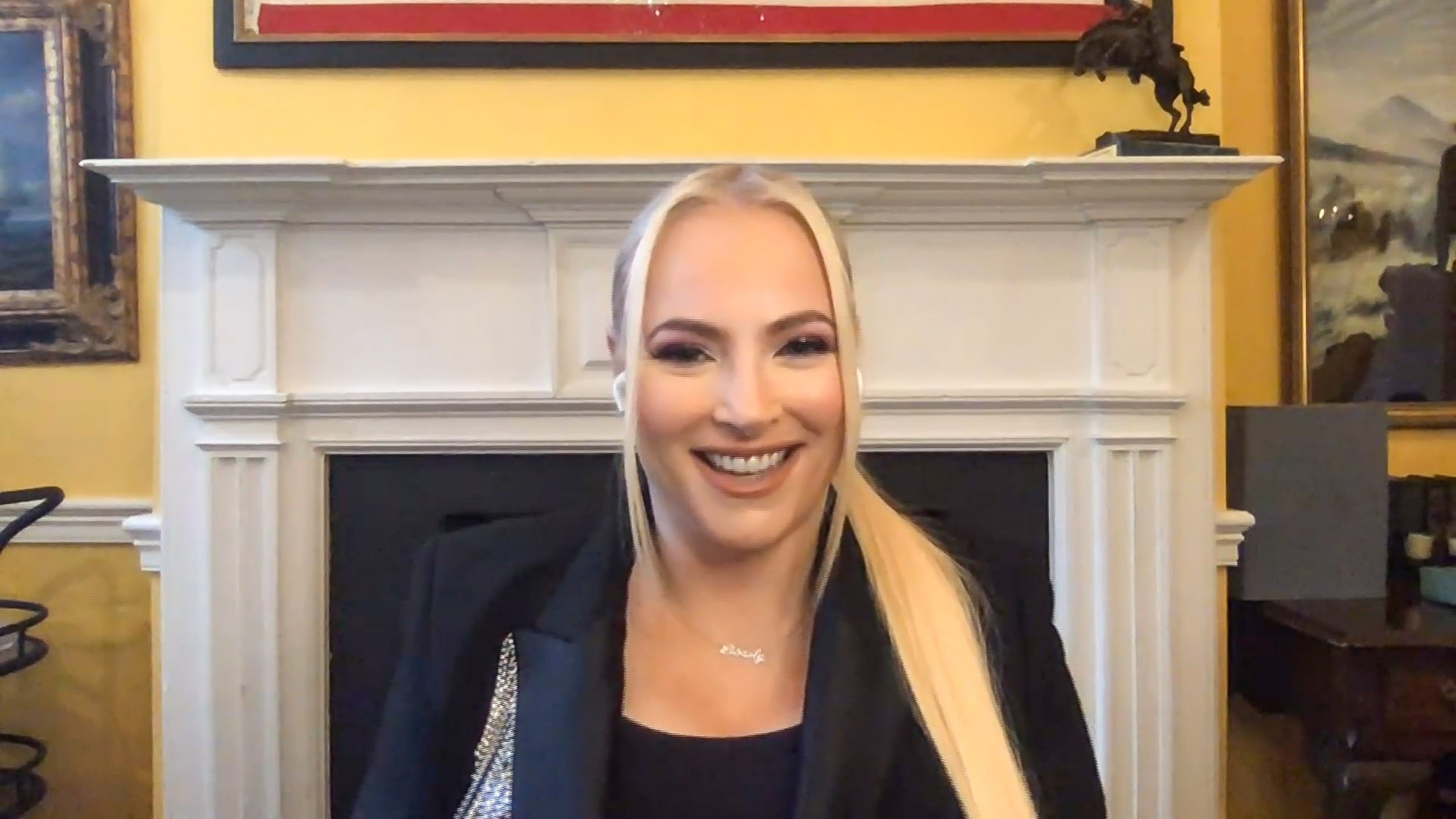 Meghan McCain offers a 'compilation' of looks
The View star returned from maternity leave in January, and has been consistently showing up for work in full fashion mode. Always game to try out new makeup applications or hairdos, McCain gave a shoutout to the artist in charge of her on-air presence from the neck up.
"MANY of you have asked about who/how I have been getting ready in the pandemic," McCain posted on Instagram. "Now that I am DC based and taping @theviewabc out of the @abcnews bureau, I have been working with the incredible, talented, creative angel Carmen Currie @ccprostyles – she does BOTH my hair and makeup every day!"
McCain praised Currie for her fearless versatility, where the new mom gets the full-on glam treatment each day.
"It has been so amazing to be able to have fun and play with glam again (safely and covid tested) with someone who likes to mix it up as much as I do!" the conservative co-host captioned alongside a montage of several looks. "Thank you @ccprostyles for making me feel human again after giving birth! Here's a small compilation of her work!"
Meghan McCain sometimes deals with trolls on Instagram and Twitter
Not everyone appreciates McCain's love of experimentation when it comes to hair and makeup. Taking to Instagram Stories on Feb. 9, McCain showed off a curly high ponytail with the caption, ""I LOVE A HIGH PONY!"
According to Us Magazine, a follower responded by sarcastically commenting on how fast McCain's hair grows. The View co-host had a prompt reply.
"Can a b*tch experiment with extensions and hair pieces?" McCain clapped back. "It's the pandemic. I don't have that much to entertain me anymore."
Fans were loving Meghan McCain's pregnancy 'glow'
Though McCain kept her baby bump under wraps during her pregnancy, she posted some pics of herself where fans noted her brightened complexion. In September 2020, The View panelist shared a photo where she sat with her friends, Guy Benson and Mollie Hemingway, and followers commented repeatedly on her "glow".
"You look beautiful and the motherly glow," one fan wrote. "You look lovely. I can see the pregnancy via the glow," another commented. "You are glowing," a follower posted. "Motherhood looks good on you," a fan noted.
"Looking radiant as always!" a fan remarked. "You are Nothing short of a … Ray of Sunshine," another commented.
Motherhood is clearly agreeing with McCain as well. Welcoming daughter Liberty Sage on Sept. 28 with husband Ben Domenech, McCain is relishing every minute with her baby.
"My little wildcat Liberty is four months old today…. and I'm the biggest cliche," McCain tweeted on Jan. 28. "Motherhood is indescribably magical, paradigm shifting bliss. Grateful every single minute for this beautiful blessing in our lives."