Meghan Trainor's Reaction to Her First Kiss Was to Vomit
It's not uncommon for a first kiss to be something short of our hopes and dreams. After all, with the Hollywood-level expectations for sparks to fly and the surrounding room to go dim, a kiss that's anything short of fireworks and music playing can seem like a disappointment. Still, most of us find that first kiss …
It's not uncommon for a first kiss to be something short of our hopes and dreams. After all, with the Hollywood-level expectations for sparks to fly and the surrounding room to go dim, a kiss that's anything short of fireworks and music playing can seem like a disappointment.
Still, most of us find that first kiss at least tolerable. Unfortunately for Meghan Trainor, that was not how her first time locking lips went down. 
The singer actually responded by bolting to the bathroom and vomiting! At least that will make it memorable! 
Meghan Trainor is a pop singer with catchy tunes
Trainor was born in 1993 to a family with musical roots, according to Biography.com. Her dad performed on the organ for church, and her uncle was a recording artist.
Trainor began learning piano at a young age and had written her first song by 11. As a teen, she competed in songwriting competitions and had the support of her parents who helped her explore her hobby with classes, software, and encouragement. 
Trainor inked a deal with Big Yellow Dog Music to be a songwriter, and songs she wrote were being sent to musicians like Rascal Flatts and Sabrina Carpenter. Eventually, Trainor decided to try performing her own work, and in 2014 she released "All About that Bass" after signing with Epic Records.
The song was a tremendous hit. The catchy tune, clever lyrics, and body-positive ethos were a winning combination that helped launch Trainor into the pop spotlight. 
Meghan Trainor has had an eventful few years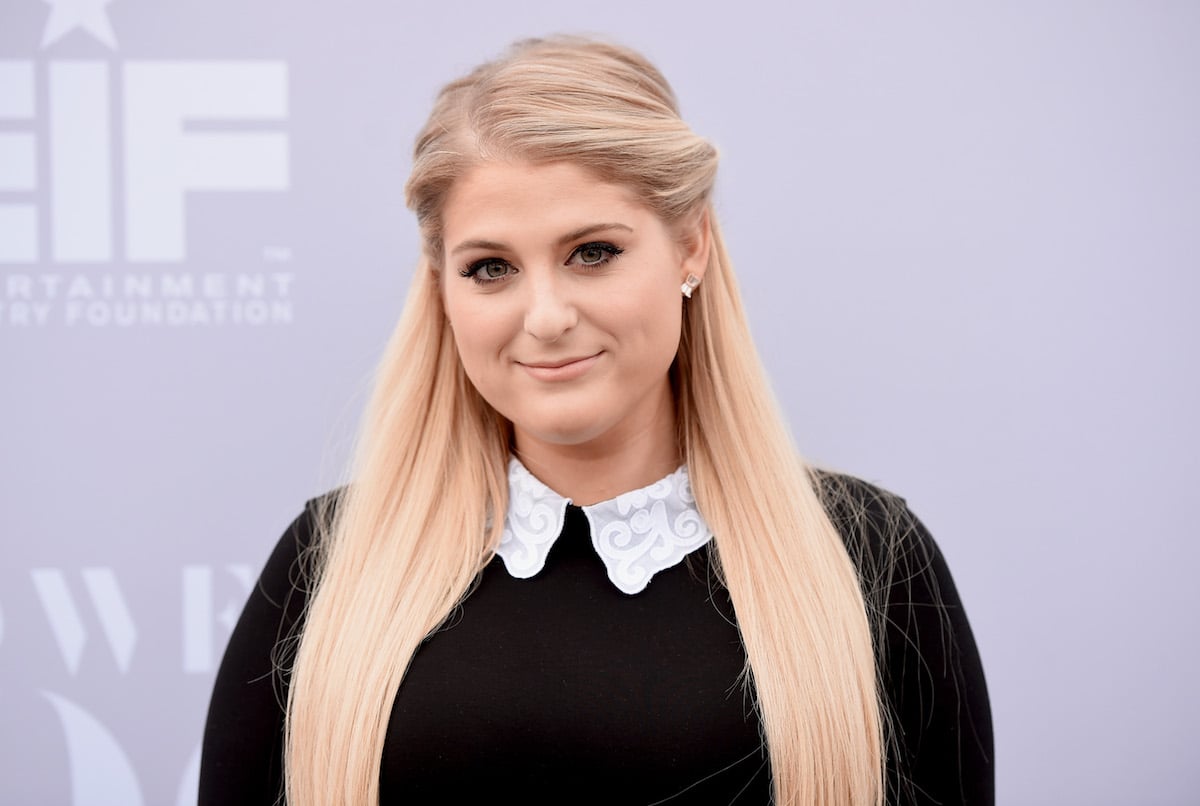 Trainor has seen some ups and downs in her professional life, including surgery on her vocal cords that forced her to cancel a tour in the middle of its run. Still, the Grammy-winning artist has seen several successes and followed up her debut hit with plenty more singles that have climbed the charts.
Meanwhile, her personal life has been filled with excitement. In the summer of 2016, Trainor began dating Daryl Sabara, an actor who rose to fame as a child star in Spy Kids. The pair got engaged in 2017 and tied the knot in 2018 on Trainor's 25th birthday.
Trainor made it clear that she had growing a family at the front of her mind, and the pair wasted no time. In October 2020, Trainor announced they were expecting their first child, and — as CNN reports — they welcomed a son named Riley on February 8, 2021. 
Meghan Trainor's first kiss was not a great experience
Things may be looking up for the singer in terms of life and love these days, but she shared an experience from her past with James Corden on The Late Late Show. Asking celebrities about their first kiss and past relationships is pretty standard interview fare, but Trainor's response was definitely unique. 
Trainor starts by calling it "terrible" before setting the scene. She was a freshman in high school and had a boy in her room when things were getting "real."
What happened next certainly left an impression on the singer: "He backed me up to my wall and he was like, 'Can I kiss you?'"
The pair were "kind of dating," but this was a pivotal moment in the relationship. Trainor went on: "I was like, 'Yeah, hold that thought,' and then I ran to my bathroom and threw up — not because I was grossed out, because I had the flu, and it hit me at that moment in time."
Trainor's date was kind enough to come and check on her, but her mom sent him packing so that the flu-ridden future pop star could get some much-needed rest.