Mel Gibson Criticized on Twitter After Winona Ryder Accuses Him of Anti-Semitism
Mel Gibson hasn't made the news that much in recent years, but he found himself in headlines on June 21 when actress Winona Ryder made a damaging claim against him.
Speaking to The Sunday Times in a wide-ranging interview, Ryder said that the Braveheart actor once used an anti-Semitic slur in conversation with her in an apparent reference to her Jewish background. The revelation sparked immediate and widespread outrage, with some even "canceling" Gibson.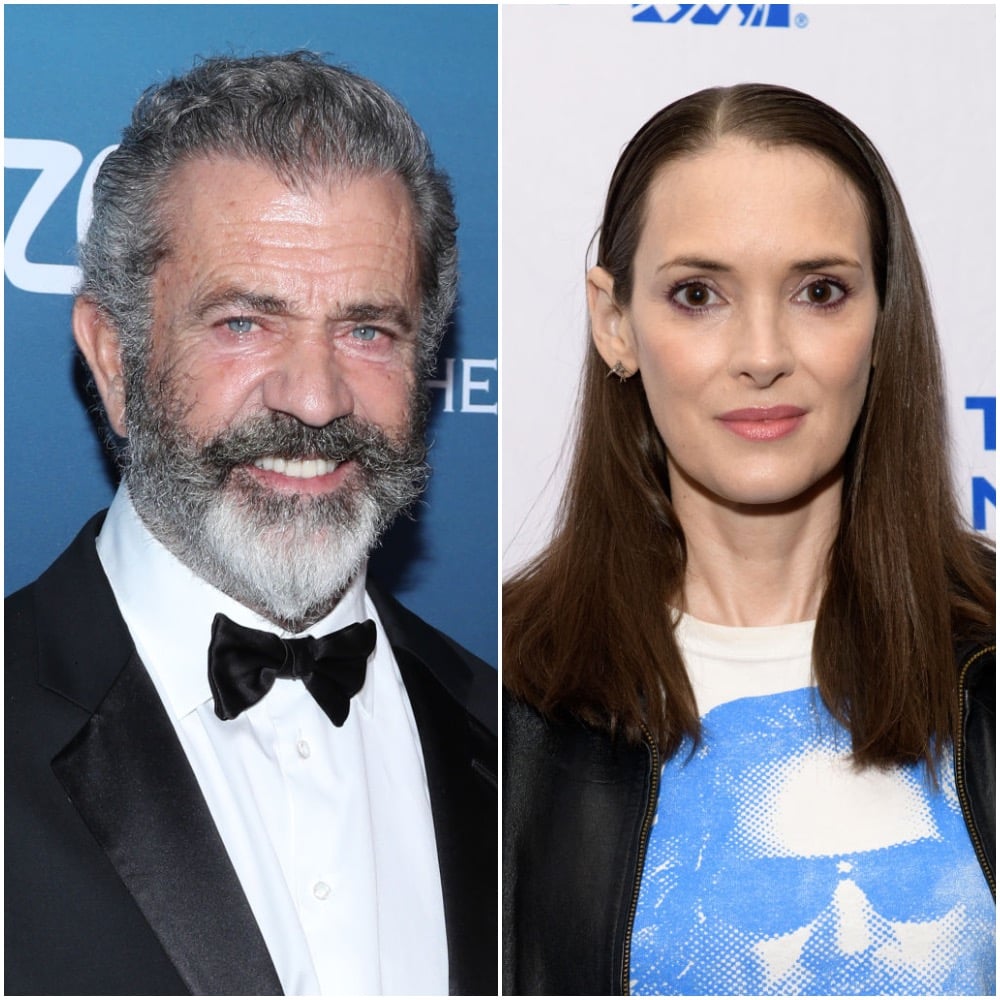 Winona Ryder's comments about Mel Gibson in full
Ryder told The Sunday Times that she and Gibson were at a party in the '90s when he called her an "oven dodger," a term that appears to reference the death chambers at Nazi concentration camps.
She explained, "We were at a crowded party with one of my good friends, and Mel Gibson was smoking a cigar, and we're all talking and he said to my friend, who's gay, 'Oh wait, am I gonna get AIDS?' And then something came up about Jews, and he said, 'You're not an oven dodger, are you?'"
Ryder previously recalled the alleged incident in a 2010 interview with GQ — about four years after Gibson infamously went on an anti-Semitic rant during a traffic stop that led to him briefly being ousted by Hollywood. She alleged that he was "really drunk" at the party and that she didn't immediately understand what his remark meant.
"I didn't get it. I'd never heard that before. It was just this weird, weird moment. I was like, 'He's anti-Semitic and he's homophobic.' No one believed me!" she said.
Twitter reactions to Winona Ryder's allegation about Mel Gibson
Ryder's past comments may have fallen under the radar at the time but in the digital age, people are not having it. Many readers rushed to websites such as Twitter and totally let loose on The Patriot actor.
One reader dubbed him a "garbage person" while another branded the actor "an anti-semitic lowlife, who doesn't ever deserve to hold another job in Hollywood."
"cancel mel gibson," said a third person.
Others, however, aren't totally surprised.
"Mel Gibson is trending for all the stuff we already know about Mel Gibson that never lost him a day of work," read one tweet.
"I knew when I saw Mel Gibson's name trending it wasn't going to be good," said another. "He's been doing this kind of sh*t for years with recorded evidence and people just let him get away with it bcuz they like his movies. It's R Kelly all over again!"
There were also some who swept to Gibson's defense, with one person tweeting, "Stop trying to cancel Mel Gibson over sh*t he said when he was drunk. [Mel] is going nowhere -take your cancel culture and f*ck yourselves till you are perfect. So never." Echoing that, another person wrote, "Good luck with that."
Mel Gibson's response to Winona Ryder's claims
Ryder noted in the interview with The Sunday Times that Gibson later apologized for the alleged remarks. However, he has yet to respond to the interview or the backlash he's facing.
In the meantime, read more: The 10 Worst Quotes Ever Made By Mel Gibson