Melissa Gilbert on the Time Rob Lowe Flashed a Crowd of 'Delirious Female Admirers' and the Police Were Called
Little House on the Prairie star Melissa Gilbert and The Outsiders star Rob Lowe began dating when they were 17. They had a lot of fun in the '80s, but their relationship also came with its fair share of drama. In her memoir, Prairie Tale, Gilbert writes about the time Lowe flashed a group of "delirious female admirers" and how things quickly got out of hand.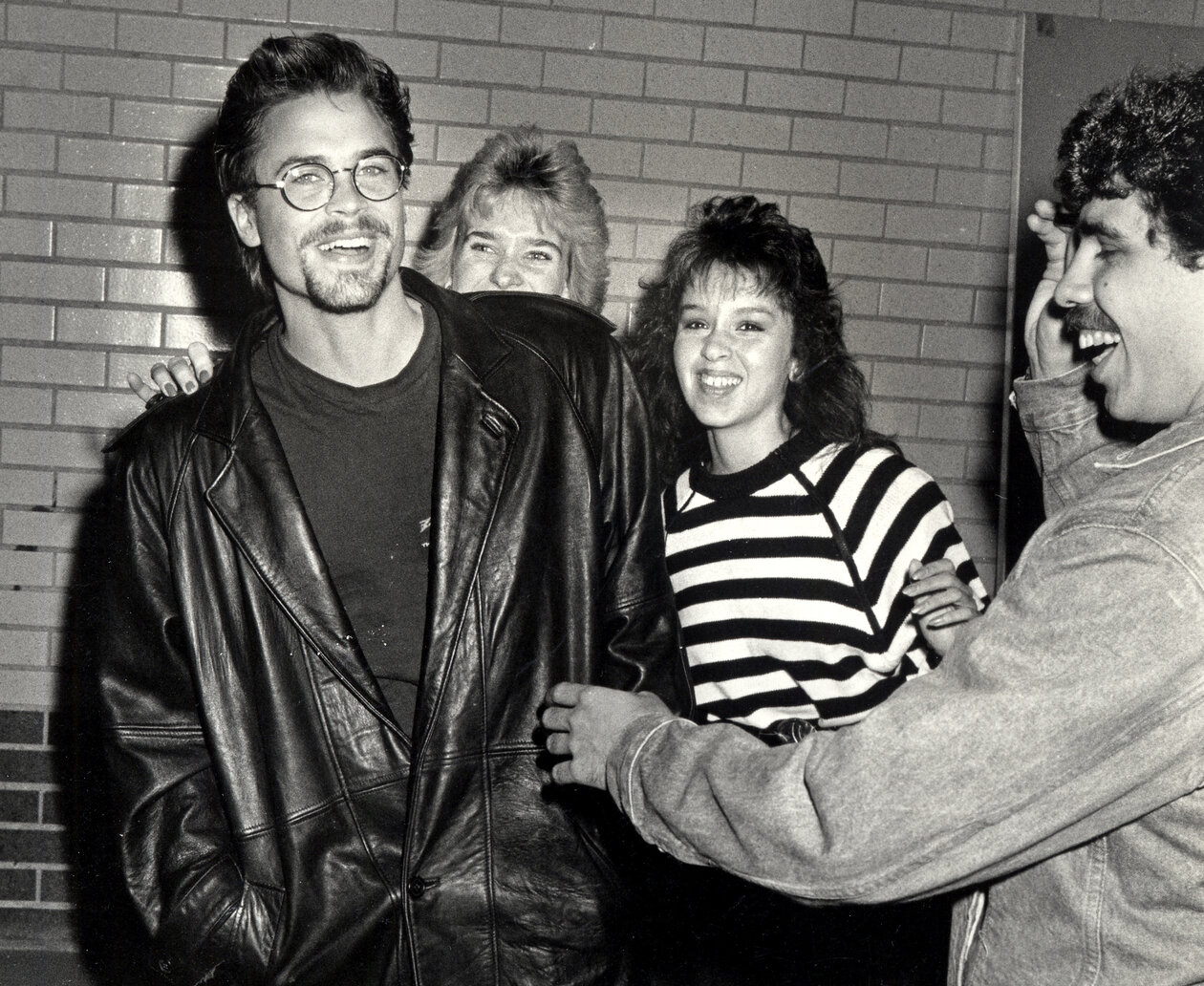 Rob Lowe in 'St. Elmo's Fire'
St. Elmo's Fire debuted in 1985. It tells the story of a group of recent college graduates as they try to figure out their lives in the "real world."
According to Gilbert, Lowe "was thrilled when he landed one of the leads." The film boasted a star-studded cast with Emilio Estevez, Demi Moore, Ally Sheedy, Andrew McCarthy, Mare Winningham, and Judd Nelson. The director of St. Elmo's Fire was Joel Schumacher, who Gilbert said really "got" Lowe in a way that not many other people did.
It was on the set of St. Elmo's Fire that the flashing incident took place.
Joel Schumacher nicknamed Rob Lowe 'the shameless creature' while filming 'St. Elmo's Fire'
"He adored and, more than that, understood Rob, who would preen in his wardrobe (the school jacket, the hoodie sweatshirt, and the ribbed Henley T-shirt, as well as the high-top tennis shoes and mushed-down socks) and check himself out like Dorian Gray as he practiced the saxophone," wrote Gilbert.
Schumacher had a nickname for Lowe: the shameless creature.
"I loved him for that brazenly honest and funny insight—because it was absolutely true," wrote Gilbert. "Rob was a shameless creature, whether he was admiring the highlights in his longish hair or listening to seashells [a metaphor Lowe once used to describe sleeping with beautiful women].
When Rob Lowe flashed a group of girls from his dressing room
"He enjoyed the attention he got from girls who hounded him on the set at all hours," wrote Gilbert.
One day, Lowe was in his dressing room with Estevez when "on a lark, he threw the door open and gave a full frontal flash to a crowd of delirious female admirers as he asked his wardrobe guy if he knew where his clothes were."
The director told Gilbert the police had to be called "to get the guys out of the trailer."
Rob Lowe and Melissa Gilbert during 'St. Elmo's Fire'
Lowe and Gilbert had gone through a rough patch the year prior when Lowe cheated on his then-girlfriend with his The Hotel New Hampshire co-star.
"Nevertheless, we were going through one of the best times in our relationship," Gilbert wrote of her relationship with Lowe when he filmed St. Elmo's Fire.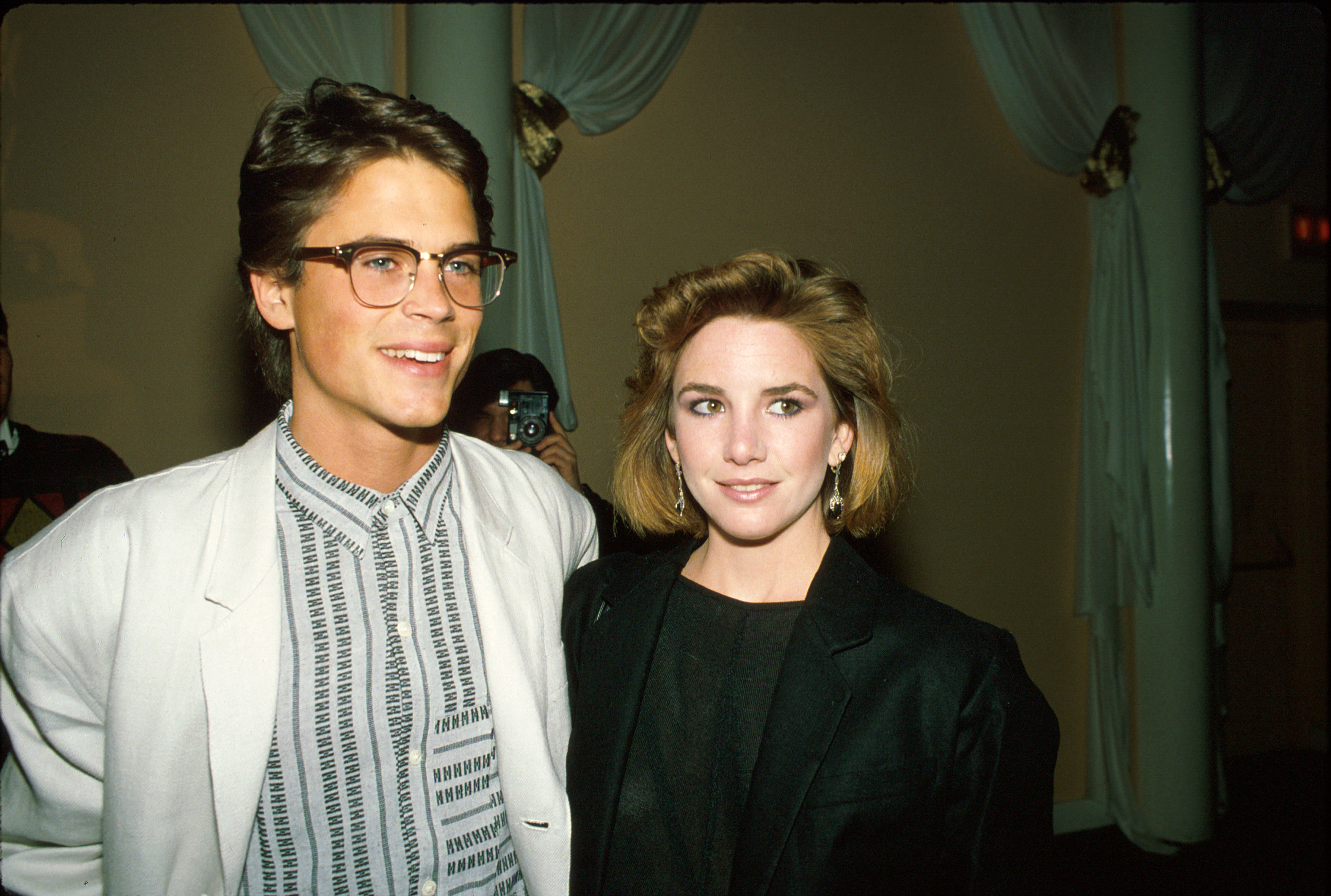 "Joel welcomed me onto the set, and Rob had no qualms about having me there no matter what they were shooting," wrote Gilbert. "I watched the scene where Demi drives Rob home and he makes a move for her by dropping his keys in his sweatpants."
"They were shooting in an alley deep in Hollywood," she continued. "Rob's trailer was parked next to a church and above it was a neon sign that said, 'Hollywood Is the Devil's Toilet.' I thought that was brilliant. It reminded me of the scene in Scarface when Tony Montana sees the sign on the side of the blimp that says, 'The World is Yours.' At that moment, I felt the universe wink at me."