Melissa Gilbert Once Had a Hilarious Response When Asked Her Reaction to Rob Lowe's Book
Was Melissa Gilbert a fan of Rob Lowe's book? Based on her 2014 interview answer to a question asking her thoughts about Lowe's autobiography Stories I Only Tell My Friends, she wasn't all that impressed.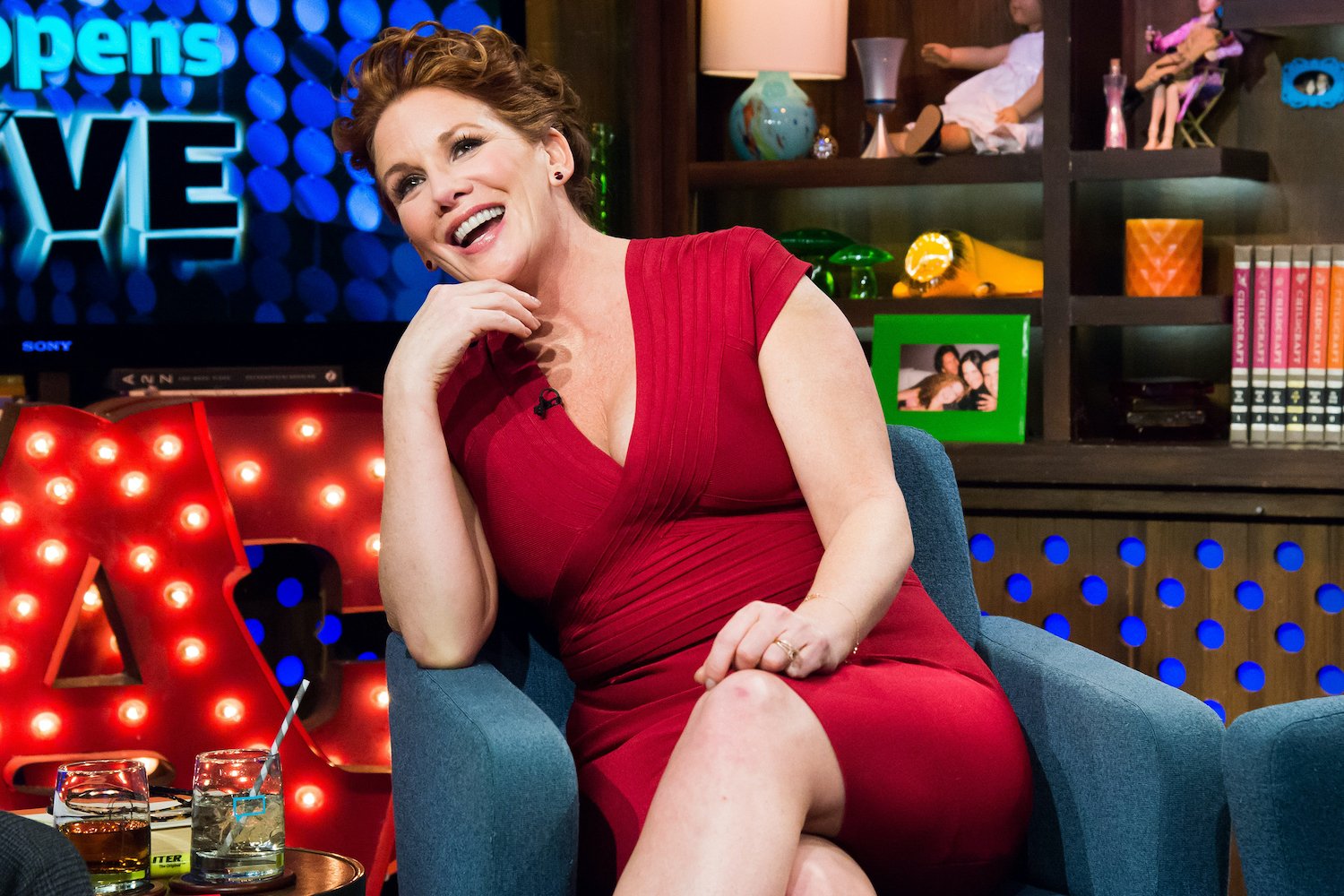 Melissa Gilbert wrote a lot about Rob Lowe in her book
In her memoir Prairie Tale, Gilbert dished on her on and off relationship with Lowe, who she started dating when she was 17.
"I fell instantly, hopelessly and stupidly in love," she wrote (via Today). "We went from first date to instant couple. I felt like I was starving for Rob."
The two were engaged in 1986 but eventually broke up when she told him she was pregnant with his child. She later had a miscarriage.
During her interview with the Today show, she explained, "We broke up. It ran its course. I think we were just too young."
In her book, she wrote about the tremendous loss she suffered. "I had lost my baby and my relationship with Rob … and it hurt like hell," she wrote.
Melissa Gilbert seemed unimpressed with Lowe's book
During an appearance on Watch What Happens Live, Gilbert played a game called "Melissa Spill-bert" and host Andy Cohen asked what she thought about Lowe's book.
She had a hilariously coy answer, which seemed to point to her lack of interest in his material, especially since he barely mentioned her in his memoir.
"Did he write a book?," she answered with a grin. "I don't know … maybe someone wrote it for him? I'm not sure."
Cohen also wondered what Lowe's reaction to her book was and she admitted he had one small change — he didn't want to be called "pretty."
"He asked me to take out the word 'pretty' when I referred to him," Gilbert explained. "That was it … 'Just could you do one thing? Please don't call me pretty. I hate it when people call me pretty.'"
Melissa Gilbert dated Tom Cruise
Before she fell head over heels in love with Lowe, Gilbert dated another now A-list actor who was just starting out at the time: Tom Cruise.
"Actually, when I dated him he was Tom Mapother still," Gilbert shared after a fan asked if the dating rumor was true. "It was when he first moved to Los Angeles and I think I was … 16 maybe or 17?"
Cohen wondered if Gilbert had the same experience with Cruise that Cher had (she called the actor "one of the best lovers she's ever had") and Gilbert admitted their relationship didn't go beyond making out.
"I did not have sex with him. We made out, but honestly, there was no sex," Gilbert explained. "He was a good kisser, but you know, he was like a struggling, starving actor and I was working."
Since Cruise was struggling at the time and she was a working actor, she helped him out with a sweet gift. "I actually bought him his first set of dishes," she explained.