Melissa Gilbert Said Rob Lowe Asked Her to Remove 1 Surprising Thing He Hated From Her Book
Melissa Gilbert retold her romance with Rob Lowe in the pages of her book Prairie Tale and shed some light on his cheating ways. Lowe only had one problem with her book that he asked her to remove — and it revolved around a word that he hated to describe him.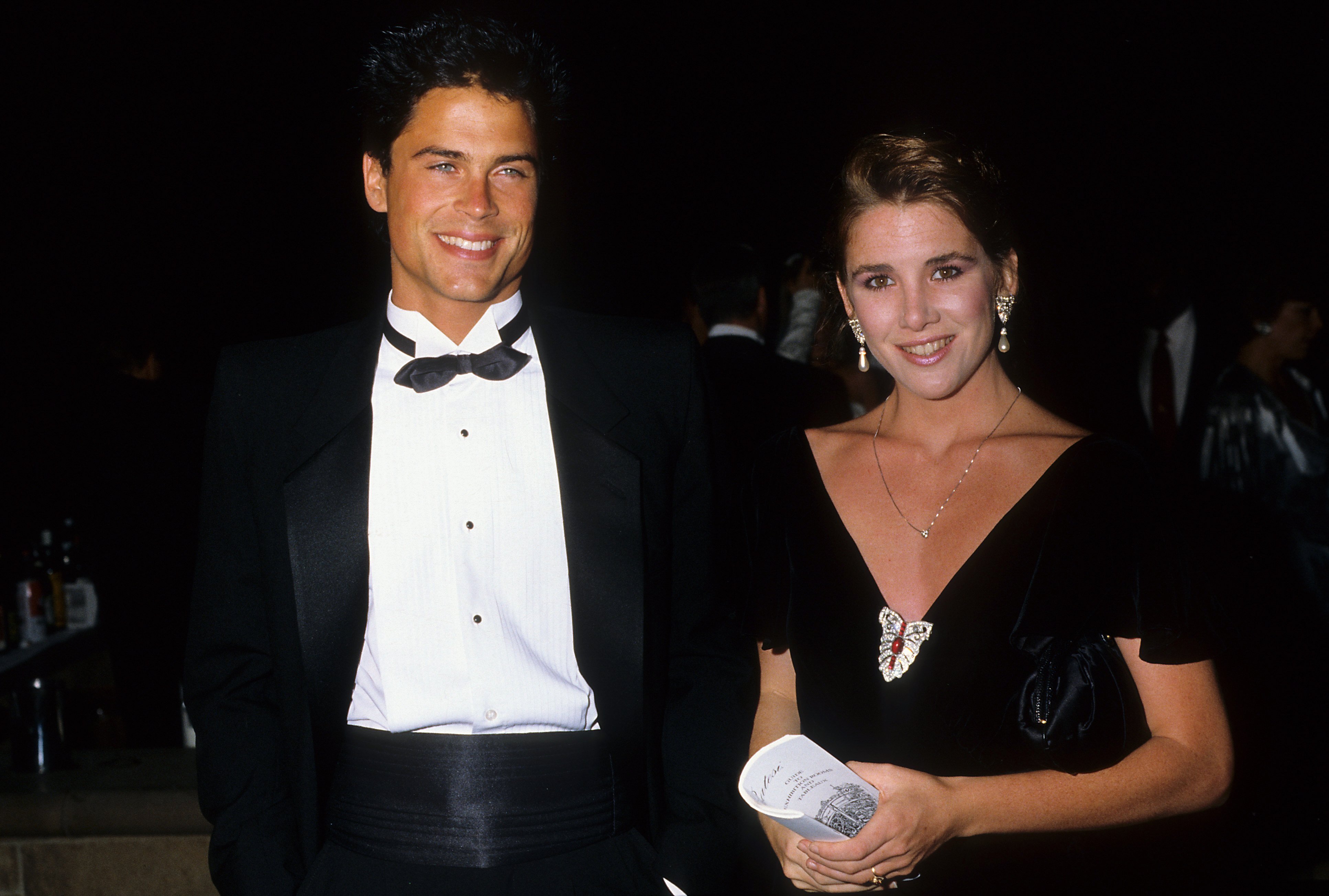 Rob Lowe requested that Melissa Gilbert remove this word from her book
During a 2014 appearance on Watch What Happens Live, host Andy Cohen asked Gilbert a number of questions about her book, including Lowe's reaction to it.
While playing a game called "Melissa Spill-bert," she was asked, "What was Rob Lowe's reaction to the book?"
Did the actor want her to remove anything from it before the book was published? It turns out there was something that he really hated, even though it was very small. "He asked me to take out the word 'pretty' when I referred to him," she explained. "That was it … 'Just could you do one thing? Please don't call me 'pretty'? I hate it when people call me pretty.'"
Rob Lowe wrote very little about Melissa Gilbert in his memoir
By comparison, Lowe spent much less time writing about his relationship with Gilbert in his autobiography Stories I Only Tell My Friends. He only made some small mentions of the Little House on the Prairie star.
"I have been dating Melissa Gilbert back in L.A., but her mom thinks I'm after her for her fame and won't let her visit me," he wrote, referencing his time filming The Outsiders in Tulsa, Oklahoma.
Lowe spent his time away from Gilbert, he explained, in "a time-honored tradition of entertainers on the road," he wrote. "Sometimes you chase girls, sometimes they chase you, sometimes it's just to flirt, and sometimes it's more than that."
"My situation is complicated somewhat by my long-distance relationship with my girlfriend and there are times when I feel bad about that," he explained in the book. "Nothing quiets the inner voice you want to ignore better than a couple of beers," he added.
Melissa Gilbert gave her take on Lowe's book — and she wasn't impressed
When Cohen asked Gilbert her thoughts on Lowe's book, she had a pretty cheeky response. During Cohen's game, he asked, "What did you think of Rob Lowe's book?"
"Did he write a book?," she answered with a sly grin. "I don't know … maybe someone wrote it for him? I'm not sure."
Cohen also asked Gilbert about how her book detailed Shannen Doherty having a one-night stand with her first husband, Bo Brinkman.
"If you saw her on the street today, what would you say to her," Cohen asked during the speed round of questions.
Gilbert understandably is still holding a grudge about Doherty's hookup with her husband. "I wouldn't say anything, I'd just punch her in the nose," Gilbert responded.