'Little House on the Prairie': Why Melissa Gilbert Stared at Ronald Reagan While She Delivered Michael Landon's Eulogy
After forming such a strong bond throughout their years on Little House on the Prairie, Melissa Gilbert was asked to deliver one of the eulogies at Michael Landon's funeral. She was overwhelmed by the task but got through it with a little help from her then-husband, Bo Brinkman. She also got through it by staring directly at Ronald Reagan.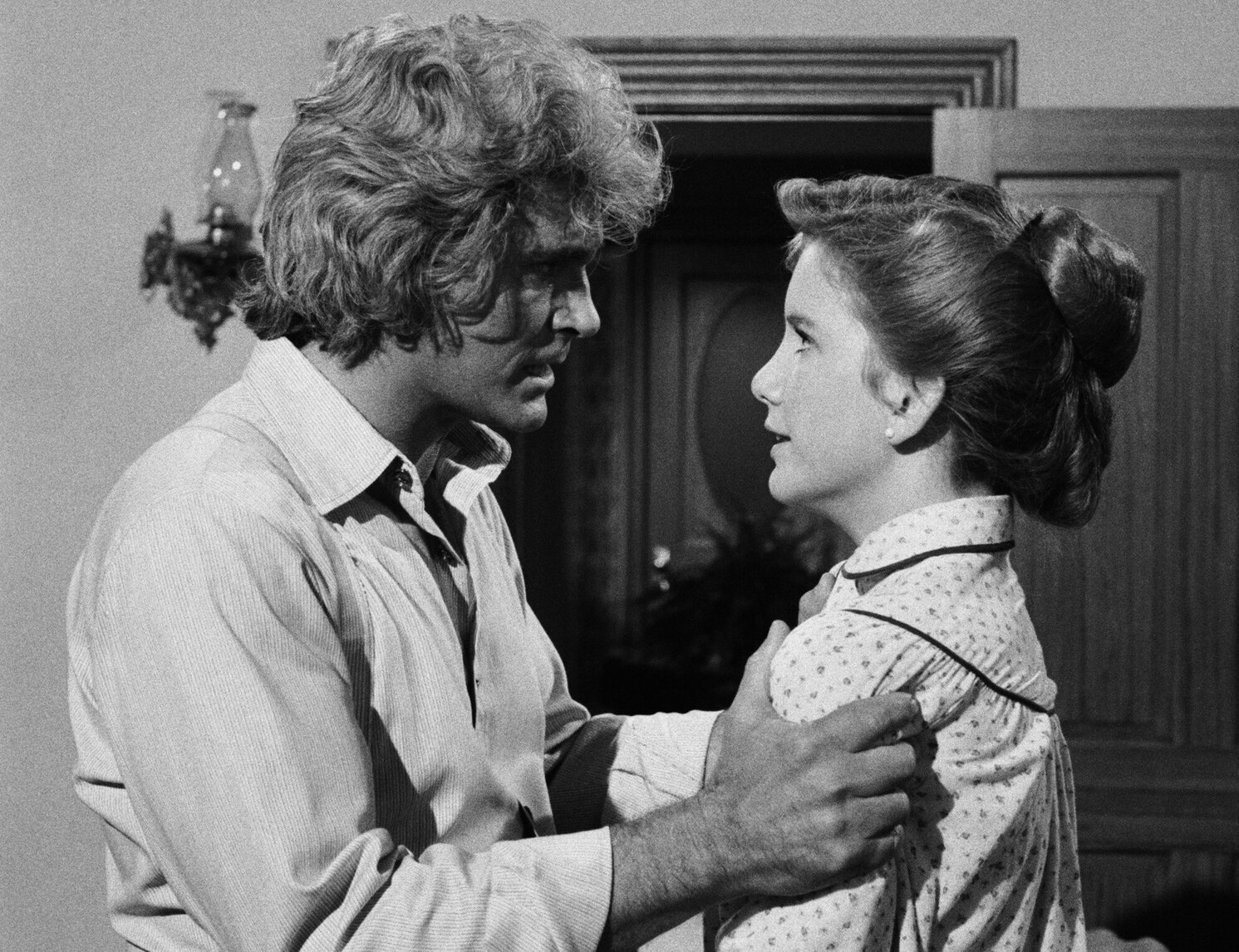 Melissa Gilbert 'regretted' agreeing to deliver a eulogy at Michael Landon's funeral
Kent McCray, who was an executive producer on Little House on the Prairie, organized the eulogies for Landon's funeral. He called Gilbert and asked if she'd deliver one.
"I said of course, no question," she wrote in her memoir, Prairie Tale. "The second I hung up, I regretted it. What the hell was I going to say? Scratch that. There was so much to say. But how was I going to stand up in front of his family, his children, his friends and talk about him without bludgeoning everyone with my feelings?"
Gilbert felt a lot of pressure to "bring some comfort to the people who [were] grieving."
"It wasn't about standing in front of everyone and bawling like a self-absorbed idiot, which was what I pictured myself doing," she wrote. "How could I not get up there and just cry?"
Melissa Gilbert had a hard time writing Michael Landon's eulogy
Landon's eulogy did not come easy to Gilbert.
"I found it impossible to write a eulogy that articulated my relationship with Mike, what he meant to me, and also what his loss meant to me," she wrote. "I tried numerous times without success."
RELATED: Melissa Gilbert Once Said Her First Husband Bo Brinkman Spent the Money She Made as Fast as She Made It
Finally, the night before the service, she compiled all of her notes into something she felt worked. She also "prayed to Mike to help [her] through it."
"It also helped that I was married to a playwright, who gently nudged me forward," she wrote. "By midnight I was done, and then I spent the rest of the night tossing and turning, terrified of what would happen the next day."
The Laura Ingalls actor delivered the speech to Ronald Reagan to keep from getting emotional
When Gilbert arrived at the funeral, she was greeted by "a blur of familiar faces who, like me, were doing a relatively fair job of keeping their emotions in check." She saw people from her Little House on the Prairie days, like Melissa Sue Anderson and Karen Grassle.
When it was Gilbert's turn to speak, she approached the platform "with a huge lump in [her] throat."
"I managed to get through my remembrance by focusing with laserlike precision on two people, one on each side of the room: former president Ronald Reagan and singer Al Jarreau," she wrote. "Since I didn't know either one of them, I was able to deliver my eulogy without feeling an emotional connection. If I had looked at Karen, Melissa Sue, or one of Mike's kids, I would have ended up a puddle of tears."
After the service, everyone gathered at the Landon home in Malibu.
"It was very comforting to be around people who'd known Mike so well and loved him as much as I did, if not more," she wrote.