Why Melissa Gilbert Was 'Uncomfortable' Shooting the Love Scene With Bruce Boxleitner in 'House of Secrets'
Little House on the Prairie star Melissa Gilbert and How the West Was Won's Bruce Boxleitner filmed House of Secrets two years before they got married. At that point, they were in a serious relationship. They spent most of their time together, enjoyed frequent romantic getaways, and their kids from previous marriages had been properly introduced and were great pals. Despite their love connection, Gilbert was uncomfortable shooting the more intimate scenes with her then-boyfriend.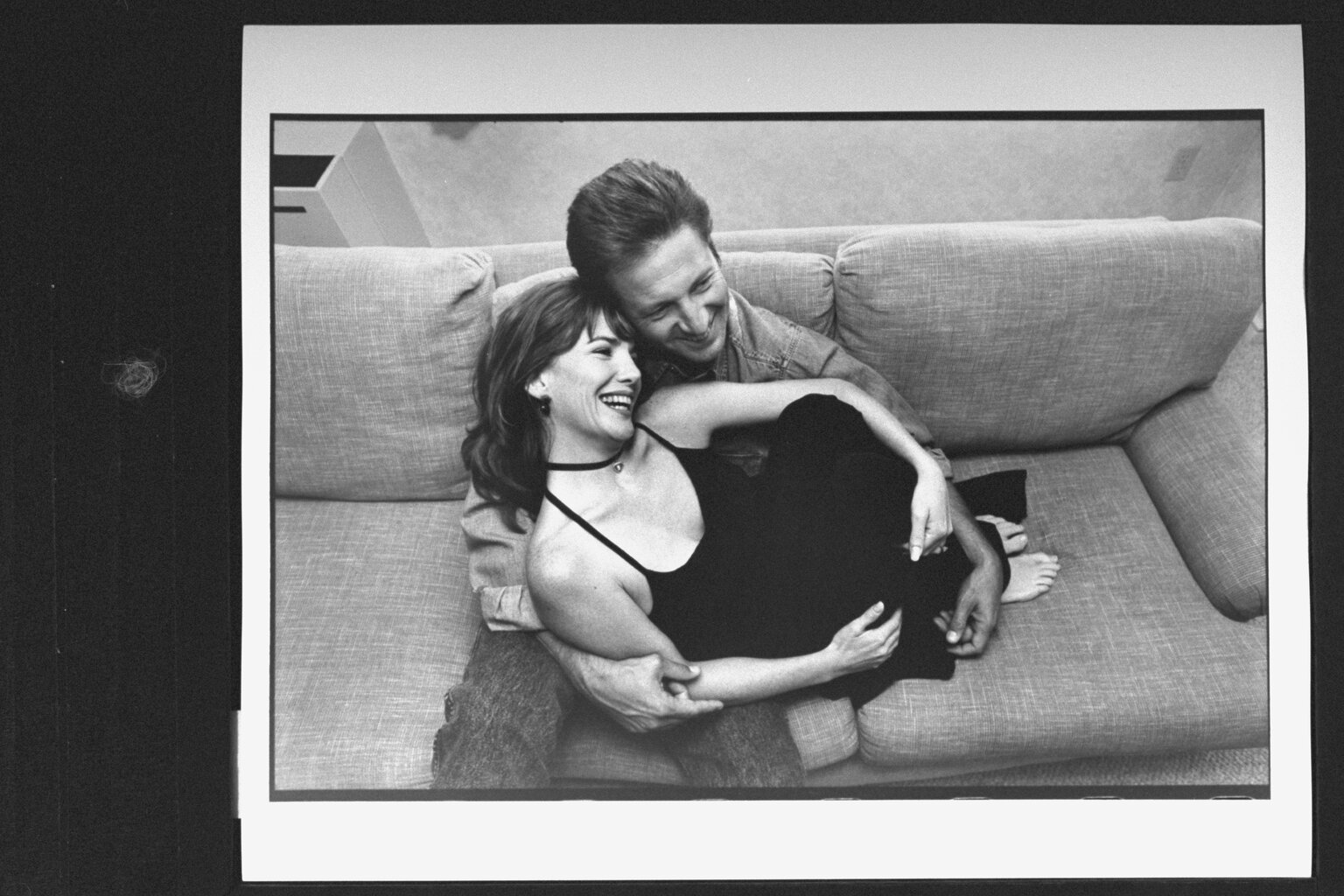 'House of Secrets'
House of Secrets came out in 1993. It was directed by Mimi Leder and starred Boxleitner and Gilbert as husband and wife. The TV movie was shot in New Orleans, Louisiana.
Gilbert describes the film as "an eerie thriller about a woman who suffers after killing her abusive husband."
In her 2009 memoir, Prairie Tale, Gilbert wrote about the experience.
"It was the first time Bruce and I worked together and we had a blast," she wrote. "I was the suffering wife, he the abusive husband. NBC knew full well they were casting a real-life couple; they wanted the play in the press."
Melissa Gilbert thought her love scene with Bruce Boxleitner was 'too personal'
"It was a violent movie, and Bruce and I had to get physical with each other, which was surprisingly fun," she wrote. "Doing violent stuff on film is so much easier when you really trust the actor you are working with. I was far more uncomfortable shooting our love scene. I felt like that was too personal and private to share with other people."
Gilbert's role didn't just include a love scene, it also called for one particularly revealing costume. Not too long before filming House of Secrets, Gilbert had had breast augmentation surgery.
"There was one sequence toward the end of the movie that called for me to wear a sheer, sexy nightgown," she wrote. "They made me a beautiful light green silky nightie, and I could wear nothing underneath but a skin-colored thong. Not a problem for me with my new boobs."
"Interestingly, the network gave specific notes about my breasts," she continued. "They wanted to see shape but not color… Because of the sheerness, I couldn't wear breast petals, the little pads that make nipples disappear under clothing. Instead, my boobs needed their own hour in the makeup chair."
Melissa Gilbert had a hard time not laughing during a scene that was supposed to be dramatic
In once scene, Gilbert's character has to run down Bourban Street in her nightgown.
"At 2:00 a.m., the time we shot, Bourbon Street was a wild, fun, frenzied zoo, and the police were out on a blue flu strike that night, so there wasn't an officer in sight," she wrote. "I was supposed to be terrified as I fled down the street, thinking that Bruce was stalking me from beyond the grave. But instead, I was just trying not to crack up, because as I ran there were a bunch of guys with wedges of cheese on their heads and carrying Hurricanes, running alongside me and screaming, 'Hey, Half Pint, show us your tits!'"