Melissa Gilbert's Ex-Husband Was Banned From Hanging Out With the 'Forbidden Nights' Crew After Making 1 of Their Daughter's Cry — 'He Was Out of Control'
Little House on the Prairie star Melissa Gilbert and actor/playwright Bo Brinkman had a turbulent marriage from the beginning. Just after Gilbert gave birth to their only child, Dakota, she filmed the TV movie Forbidden Nights in Hong Kong. Brinkman, Dakota, and the couple's nanny accompanied the former Laura Ingalls actor. While there, Brinkman was banned from hanging out with the crew.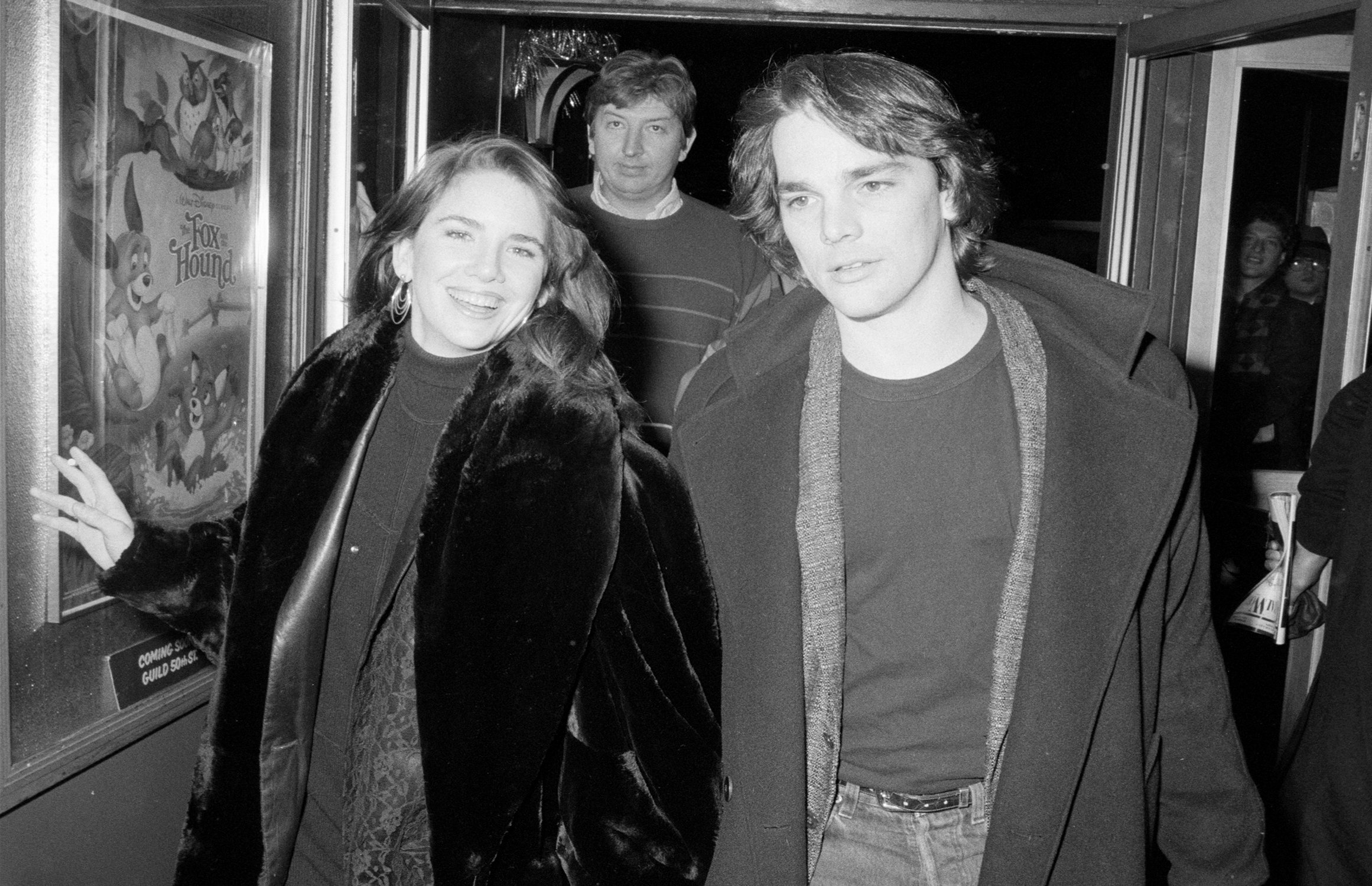 How Melissa Gilbert's husband got banned from hanging out with the 'Forbidden Nights' crew
At the end of almost every shoot day, the Forbidden Nights cast and crew got together to celebrate a day of hard work and blow off some steam. During one of the gatherings, Brinkman "had a little more [alcohol] than he should have," according to Gilbert in her memoir, Prairie Tale.
"Thinking it was funny, [he] snatched a stuffed dog from the daughter of one of the crew guys," she wrote. "After saying 'We have a beagle and sometimes he drives me crazy,' he began punching and stomping on the toy dog. He was out of control, and the little girl was in tears. Embarrassed, I dragged Bo out and sent him back to our room."
Gilbert writes that her ex-husband had "a couple more awkward episodes" like the dog incident, and so was "banned altogether" from the post-workday gatherings.
Then, Bo Brinkman disappeared
After being banned from spending time with the film cast and crew, Brinkman "decided he would have his own fun," according to Gilbert.
One night, after hanging out with everyone for a bit, the Little House actor returned to her hotel room. Brinkman wasn't there. When she woke up in the morning, he still was nowhere to be found.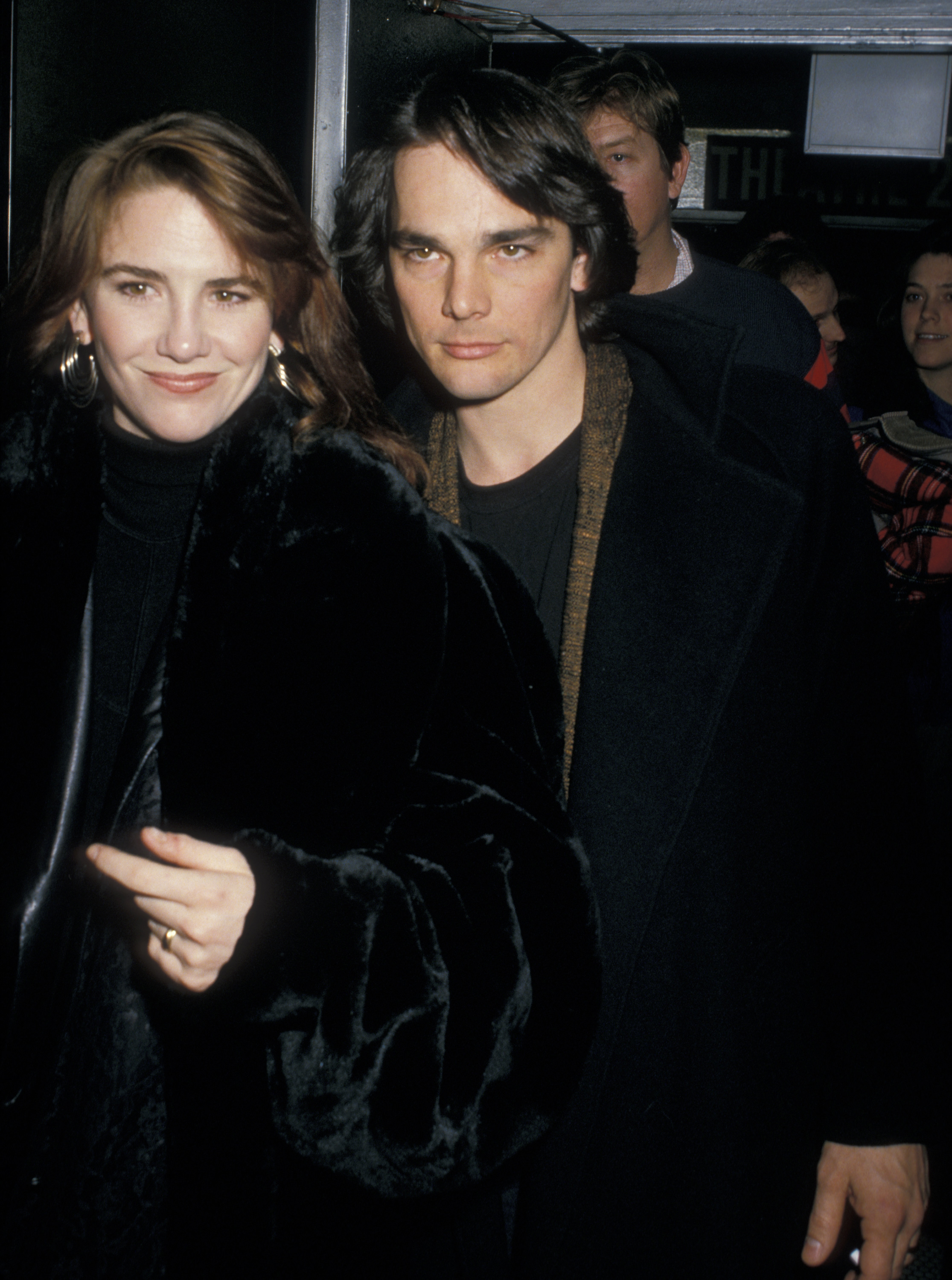 RELATED: Melissa Gilbert's First Husband Bo Brinkman Didn't Show up To Her Baby Shower Because 'He Had Gone on a Bender'
After dinner that night, Gilbert asked her colleagues for advice.
"A bunch of them who knew Hong Kong said they would make calls and find him," she wrote. "That reassured me, but when I woke up the following morning, Bo still hadn't returned. At that point, I panicked. I was in Hong Kong, breast-feeding my kid, depleted of strength and energy, and now I was also sick and nervous. It was surreal. Almost like I was living in one of my Lifetime movies."
Melissa Gilbert asked her husband to 'get sober'
When Gilbert returned back to the hotel from work the next day, Brinkman was waiting for her.
"I didn't know whether to hug him or hit him," she wrote. "He said he had hooked up with some British sailors and ended up on a two-day bender. Though relieved he was safe, I told him that I couldn't handle dealing with him or even worrying about him. I wanted him to go home and get sober."
Brinkman eventually went to rehab and the couple began attempting to rebuild their marriage. They divorced in 1994.
How to get help: In the U.S., contact the Substance Abuse and Mental Health Services Administration helpline at 1-800-662-4357.