Melissa Gilbert's First Husband Bo Brinkman Punched Someone to Defend Her Honor the Night They Met
Little House on the Prairie star Melissa Gilbert married her first husband, Bo Brinkman, in 1988. They divorced in 1994. In her memoir, Prairie Tale, Gilbert recalls the night they met. After some stimulating conversation, the evening ended abruptly when Brinkman punched a man in the face who'd made a comment about Gilbert.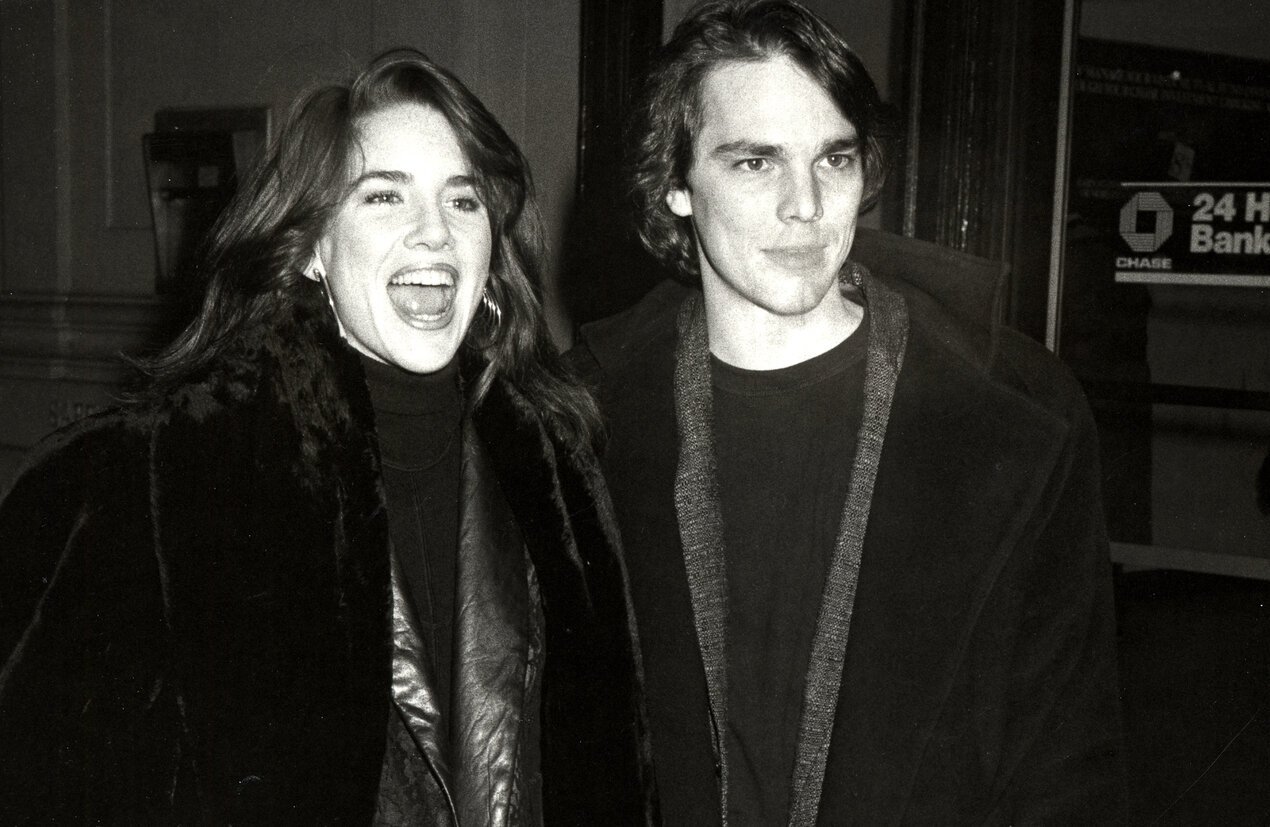 How Melissa Gilbert met her first husband, Bo Brinkman
Gilbert's friend, Howard Goldman, who "worked in the modeling world," approached her one day after her final goodbye with Rob Lowe and said he'd like to set her up with "a playwright from Texas."
The following Monday night, Gilbert, Goldman, and several of their friends, including Bo Brinkman the playwright, met for dinner at Live Bait in New York City.
Right away, Gilbert was attracted to Brinkman, who walked into the restaurant wearing "a long cashmere coat, a pair of worn jeans, and cowboy boots."
"I turned around and saw this long-haired, very handsome man, a better-looking version of Dennis Quaid, who, I later found out, was his first cousin," she wrote.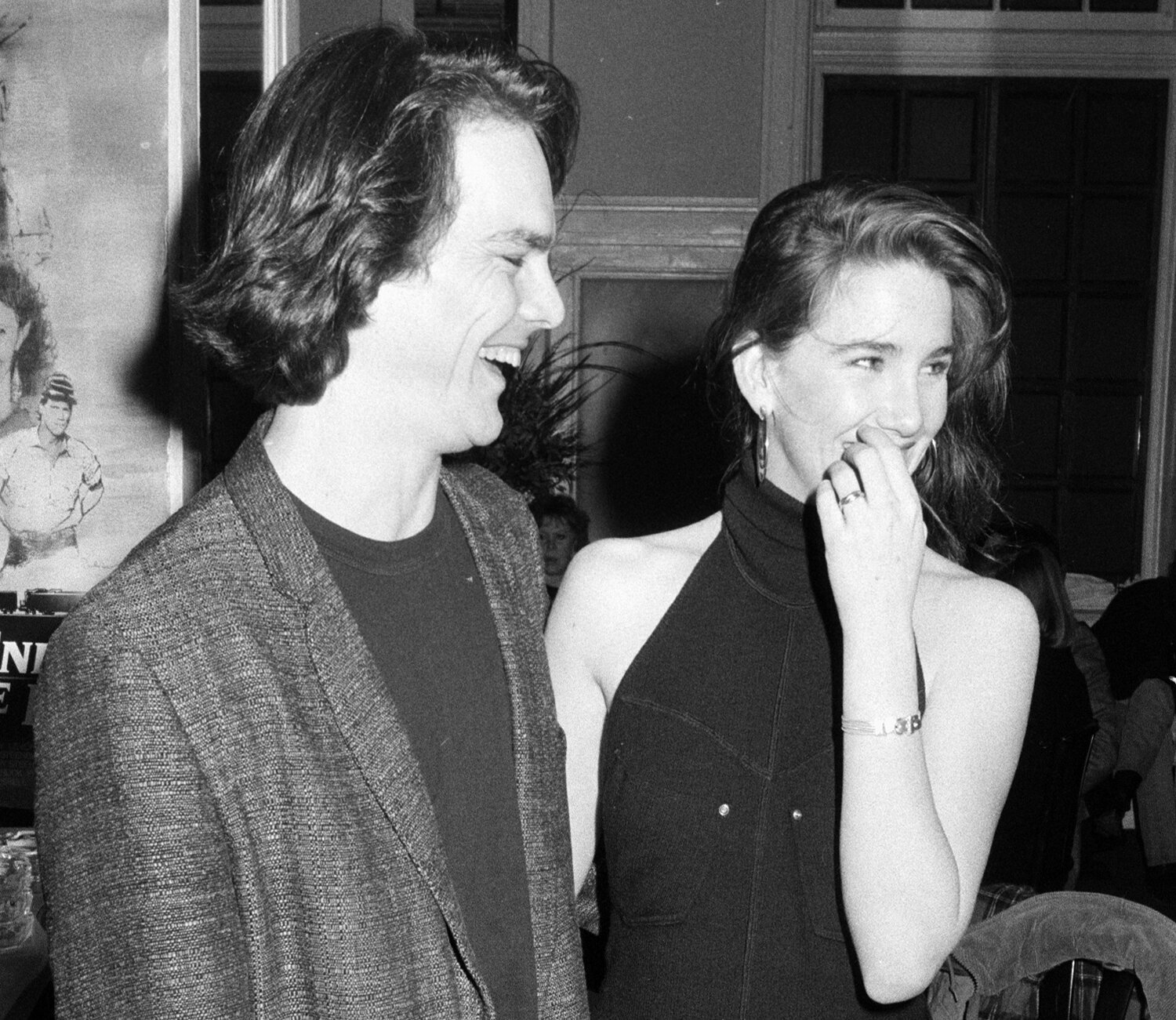 Also immediately, she knew he was trouble.
"I could already smell the intoxicating scent of booze and nicotine," she wrote. "He was gorgeous, and he had danger written all over him."
Their conversation was one Gilbert knew she'd remember.
"It wasn't combative, but we traded questions and answers with a serve-and-volley sort of zing," she wrote. "He tested me because I was a TV actress doing theater, which struck him as wrong."
Bo Brinkman punched a guy who said something 'rude' about Melissa Gilbert
The evening was a long one that involved a consistent flow of drinks.
"Bo thought he could outdrink everyone," wrote Gilbert. "But I showed him that Texans had nothing on the Irish."
At one point, when Gilbert and Brinkman approached the bar together, a man sitting on a barstool next to them said something to the playwright that the actor didn't hear.
"A moment later, though, I heard a thump," she wrote. "I turned around and the guy was splayed on the ground. Bo stood over him, having just punched the guy in the face."
When Gilbert asked him about it, Brinkman replied: "He was saying rude things about you. I put him in his place."
Gilbert thinks the man might have asked Brinkman if he was going to "take her home," but with more severe language.
"It was the kind of stupid stuff that is too often said at bars late at night by people who've been drinking," she wrote. "Now the poor schmuck probably had a broken nose and I, an even more pathetic creature, thought I had found my Prince Charming. Bo had defended my honor by punching a man."
When Melissa Gilbert met her first husband, he was still with someone else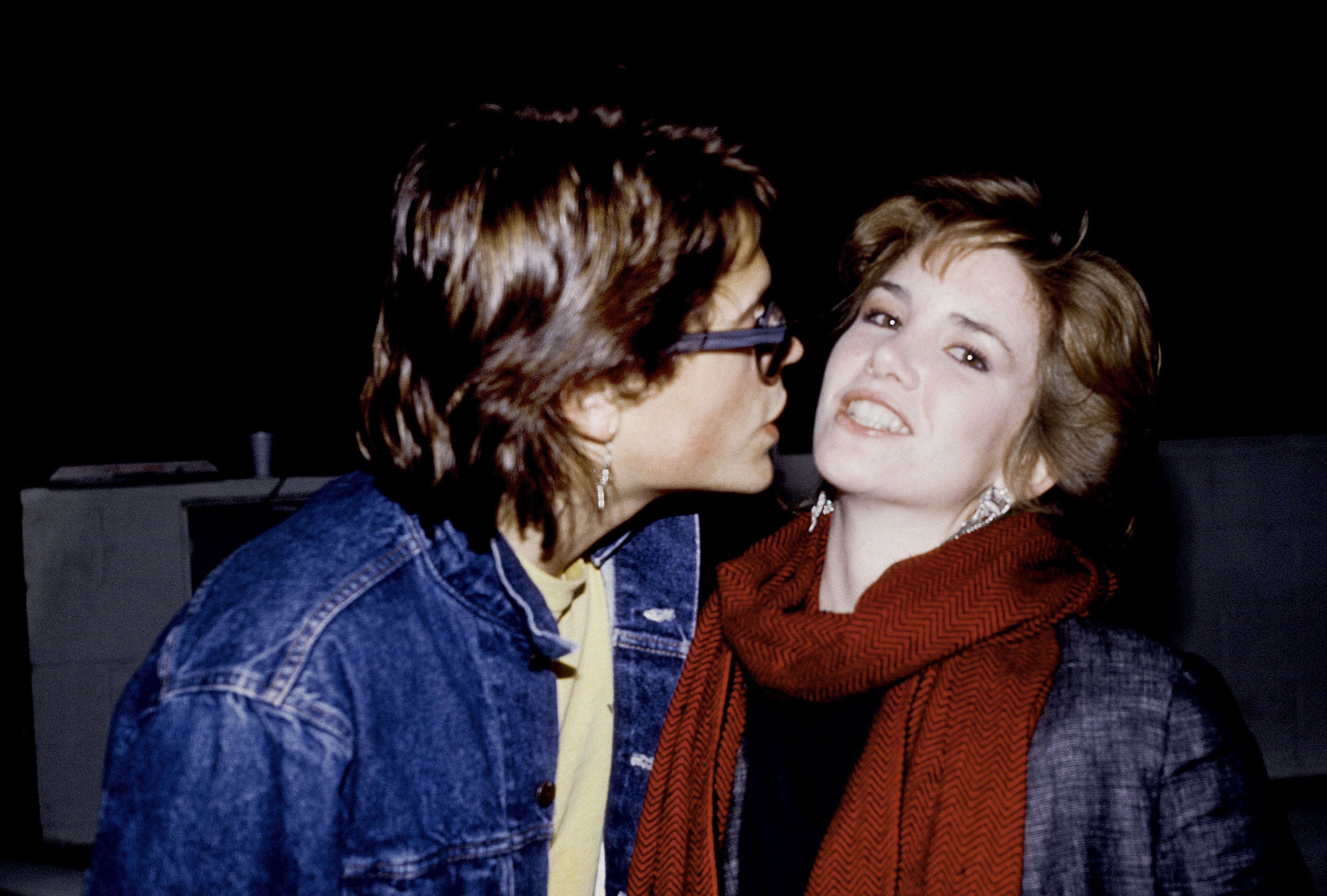 After the altercation, Gilbert couldn't help but compare Brinkman with her former fiancé, Rob Lowe.
"Rob didn't know how to change a lightbulb, let alone punch someone in my defense," she wrote.
Though they were set up by a mutual friend, and though they hit it off right away, Brinkman was still living with a girlfriend the night he met Gilbert.
"I said good night to Bo, who then went back to the apartment in the West Village he shared with his girlfriend, a model named Larissa," she wrote.
But that ended shortly after the evening Gilbert and Brinkman met.
"It wasn't what I would term an auspicious way to begin a romance," wrote Gilbert. "But it was the beginning."