Melissa Gorga Gushes Over Teresa Giudice's New Boyfriend in an Instagram Post
Teresa Giudice isn't letting a divorce stop her from finding love. Giudice shared her new man on instagram and her in-law, Melissa Gorga, approves.
Teresa Giudice is happy in love and spending the holiday season with her new beau. The RHONJ star has spent the last few years in her marriage stifled due to her ex-husband's deportation case. She isn't letting her divorce from Joe Giudice slow her down and made her new love Instagram official during the Christmas holiday. Luckily, Teresa's sister-in-law, Melissa Gorga, is equally as smitten with her new man.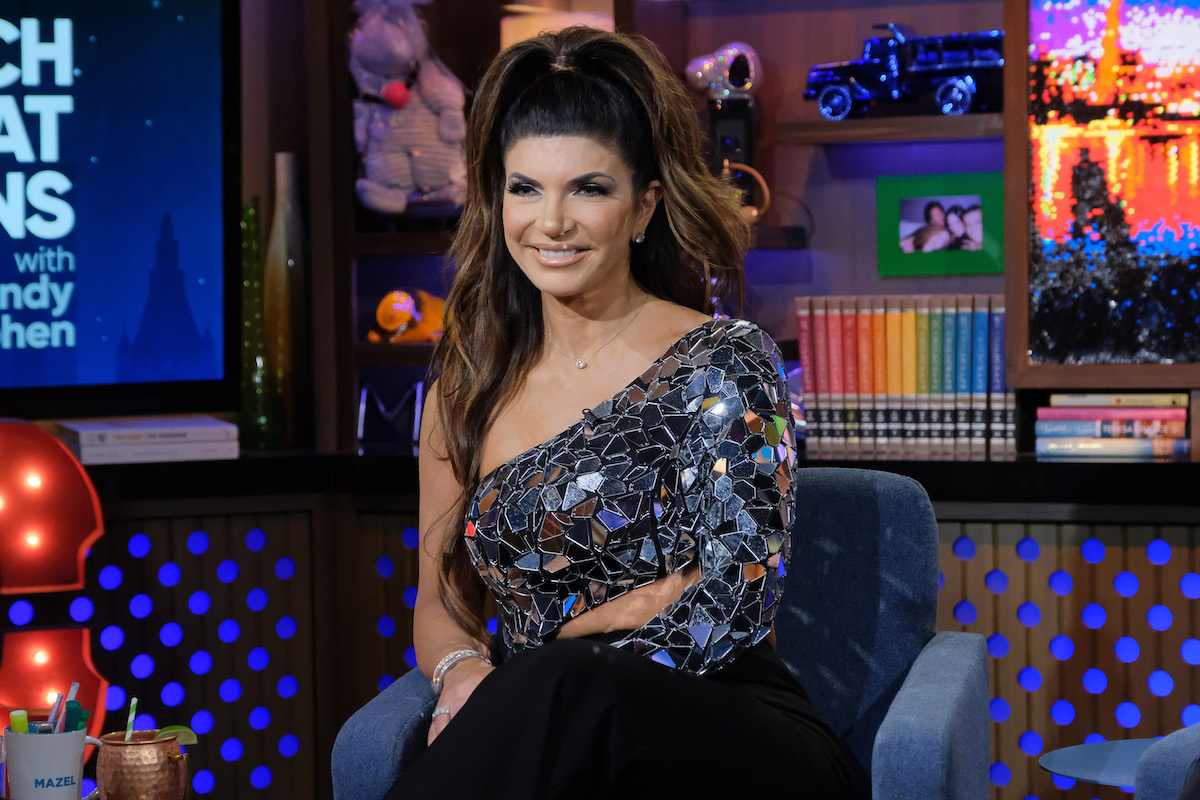 Teresa Giudice debuts her new boyfriend on Instagram
Christmas 2020 marked Teresa's first since finalizing her divorce. While her ex Joe remains in Italy, Teresa cozied up under the mistletoe with her boyfriend, Luis Ruelas.
Things between the two must be serious enough for Teresa to spent the holiday with Luis alongside her family. A source previously told Page Six that the couple were "planning to take things slow" and were unsure if they'd spend Christmas together. 
Teresa also shared a photo of Ruelas kissing her on her cheek in the kitchen of her New Jersey mansion she and Joe once shared. Just three days before Christmas, Teresa posted a solo picture of her and Luis with the caption, "The BEST thing that came out of 2020," along with two heart emojis. She also shared a snapshot of the two in front of her Christmas tree dressed in formal attire.
Related: Has There Been Infidelity in Joe and Teresa Giudice's Marriage?
Per Us Weekly, Ruelas is also a father. He has two sons. Ruelas runs a digital media company that focuses on giving back to several charities in his community. One of his sons has autism and he is charitable with a variety of causes dedicated to autism research.
Teresa's ex isn't in Italy crying while Teresa and Ruelas are continuing to get to know each other. He recently told E! News:
"I mean, listen, we talk every day but, we kind of moved on already. What are you going to do? It's been a while. If I was living there, it would be a different story, but I'm not. I'm over here, eight hours away in Italy, full of a bunch of Italian women." Joe also told Wendy Williams that he's been spending romantic time with a lawyer in his native town.
Melissa Gorga shares a couples photo alongside Teresa Giudice and Giudice's new boyfriend
Teresa spent Christmas with her four daughters, as well as her brother and sister-in-law, Joe and Melissa Gorga. Fans of RHONJ remember Teresa and Melissa's longstanding feud.
The two bickered endlessly during Melissa's first four seasons, with Joe Giudice and Joe Gorga even coming to blows a few times. Amid Joe and Teresa Giudice's legal woes, the sisters-in-law finally put their beef to rest.
Since then, the two women have worked tirelessly to reestablish a close bond, including spending the holidays together. This year, Teresa and her boyfriend spent Christmas with the Gorga's and per Melissa's Instagram post, they had a grand time.
Related: 'Real Housewives of New Jersey' Star, Joe Giudice, Has Officially Moved On
"We haven't been able to post a couple's pic in a while," Melissa captioned a photo of Teresa, Ruelas, her, and her husband Joe Gorga. "Merry Christmas," she continued with a kissy face emoji.
Melissa has previously been open about not believing Joe Giudice was a good fit for Teresa. She cites years of verbal abuse and Joe's mishandling of the couple's fortune resulting in their legal trouble as her reasons. Thankfully, Melissa approves of Theresa's new man.