Melissa Joan Hart's Favorite '90s Trend and Which of Her Characters Taught Her How To Be a Nonconformist
Melissa Joan Hart spoke with us about her iconic roles in the '90s and how life has changed since then.
'90s icon Melissa Joan Hart is perhaps best known for her roles in Clarissa Explains It All and Sabrina the Teenage Witch. But she's been acting since she was a child and hasn't stopped. So her resume is as long as the line of witches Sabrina's powers hail from. We spoke to Hart on Jan. 12 about the '90s and how life has changed since the golden era of slap bracelets.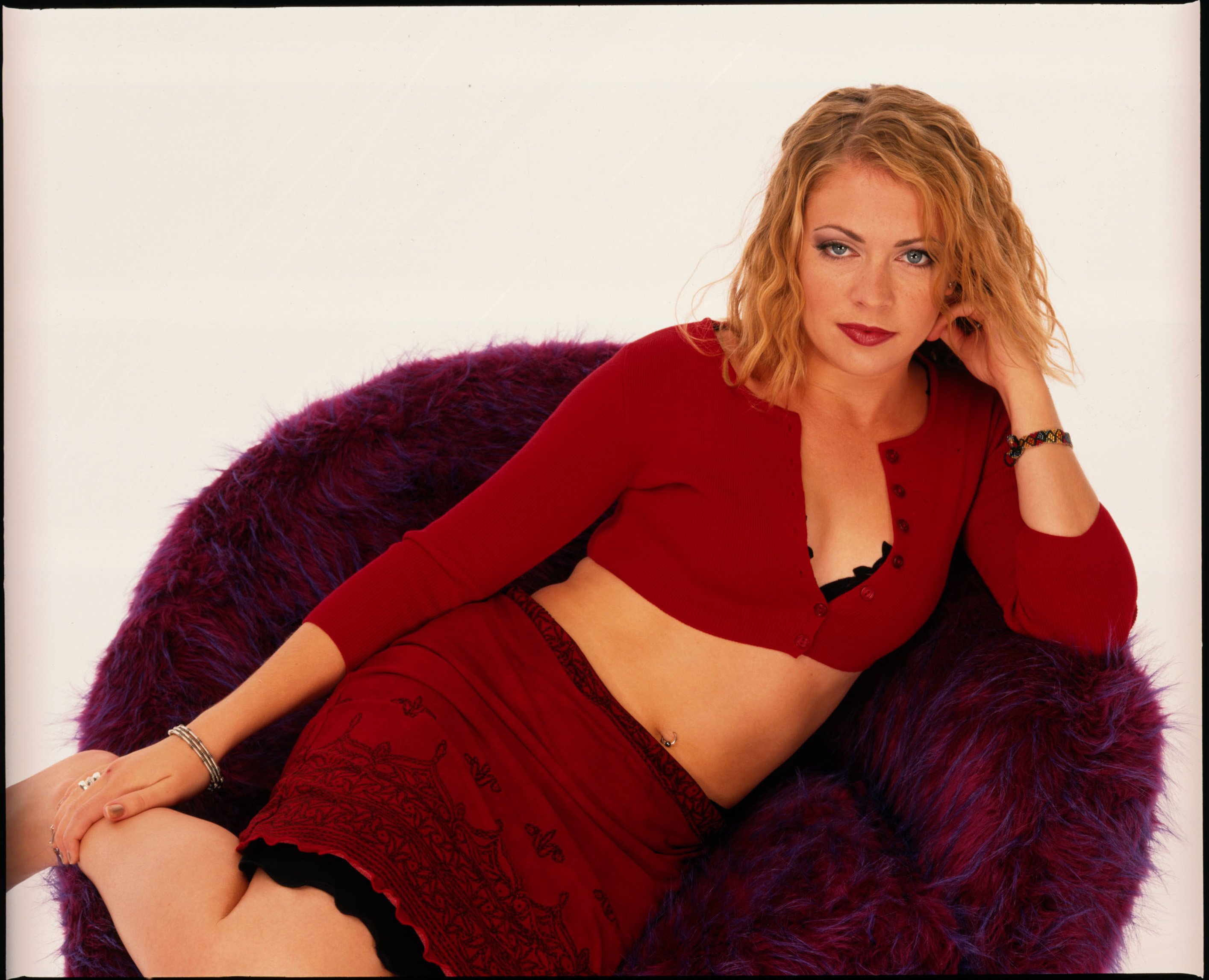 Melissa Joan Hart on 'Clarissa Explains It All,' 'Sabrina the Teenage Witch,' and the '90s
Clarissa Explains It All came on the air in 1991. In the three-season sitcom, Clarissa gave it to the audience straight—the way the world works, that is. But Clarissa did more than explain things, she taught Hart that it was OK to be herself.
"I always loved having my own style and, from Clarissa, I learned that that's OK," she told Showbiz Cheat Sheet. "The great thing about working on Clarissa was that I was surrounded by adults. Right at the most fragile point of childhood when you're discovering who you are and you're feeling that pressure to conform, is right when I got a job with adults that didn't care what I looked like, what I wore, what music I listened to, what boy I kissed that weekend, or whatever."
"All they cared about was that I was nice to them and did the work I was there to do," she continued. "And so I learned very quickly it's about what's inside, not outside." 
As for if there will be a Clarissa Explains It All reboot: "The ball is in Nickelodeon's court."
After Clarissa Explains It All came Sabrina The Teenage Witch in 1996. At the time, Hart's favorite trend was "backless shirts."
"We had a lot of backless shirts in the '90s," she reminisced. "I love that, with a little strap just around your shoulder!"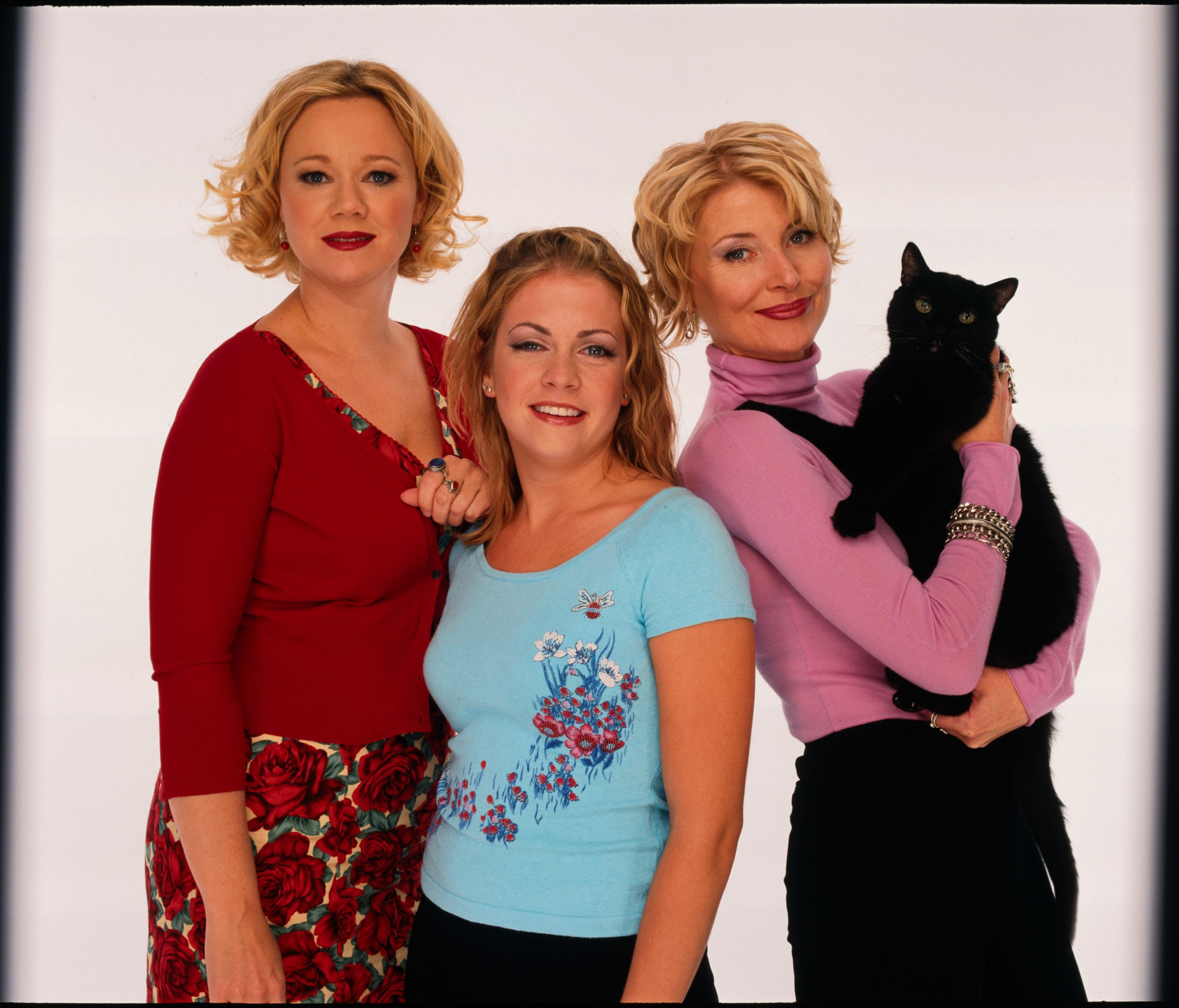 Hart hasn't seen much of Netflix's Chilling Adventures of Sabrina. But, from what she has caught, she can tell the adaptation is a far cry from the original.
"It's so different," she said. "You know, ours was a family show—magic and comedy, feel-good, everyone's accepted kind of thing. And their show is definitely like a YA audience, more sexy, scary, witchcraft."
Melissa Joan Hart: Former Witch, Current Mom
Today, Hart has graduated from her beloved combat boots to a pair of sneakers in an effort to play the part of Mom as comfortably as possible—"My favorite role yet!" according to her Twitter bio.
Reflecting on this past year, Hart says she has a new appreciation for teachers (she never thought she'd be homeschooling her kids). 2020 was a hectic time at home for Hart, as it was for so many families.
"That's why I partnered up with Lunchables because they just make my life so much easier and the kids are happy with what they're eating," she said.
The Melissa & Joey actor has teamed up with Lunchables to cover the cost of one mom's groceries for a year ($10K worth) as well as a year-long membership with Instacart Express delivery.
While Hart occasionally uses old episodes she starred in to teach lessons to her kids (she used Sabrina's "Pancake Madness" to teach her boys about the dangers of too much sugar), Hart's children have not seen much of their mom's work.
"They won't watch me," she said. "It's weird. I tried to get them to watch Holiday in Handcuffs for Christmas this year but they were like, 'Eh, it's your movie. I don't know.' You know, I'm Mom. I'm not cool." 
Moving forward, Hart wants her family to focus on "us all being a little nicer to each other" in the new year.
"We have quick tempers and short patience and I want us to work on stretching that out a little bit more," she said. "Give each other a little more flexibility to not be perfect, to make mistakes, to say 'I'm sorry.'"
And once it's safe to do so, Hart can't wait to "go to restaurants, hug my friends, and travel. I have like six trips planned."
We hope her vacuum's charged.