Melissa McCarthy and Ben Falcone Got into a Fight Over Grapes
Melissa McCarthy and Ben Falcone have been married since 2005. Here's the hilarious reason the couple got into a fight over grapes.
Ben Falcone says Melissa McCarthy adds years to his life through laughter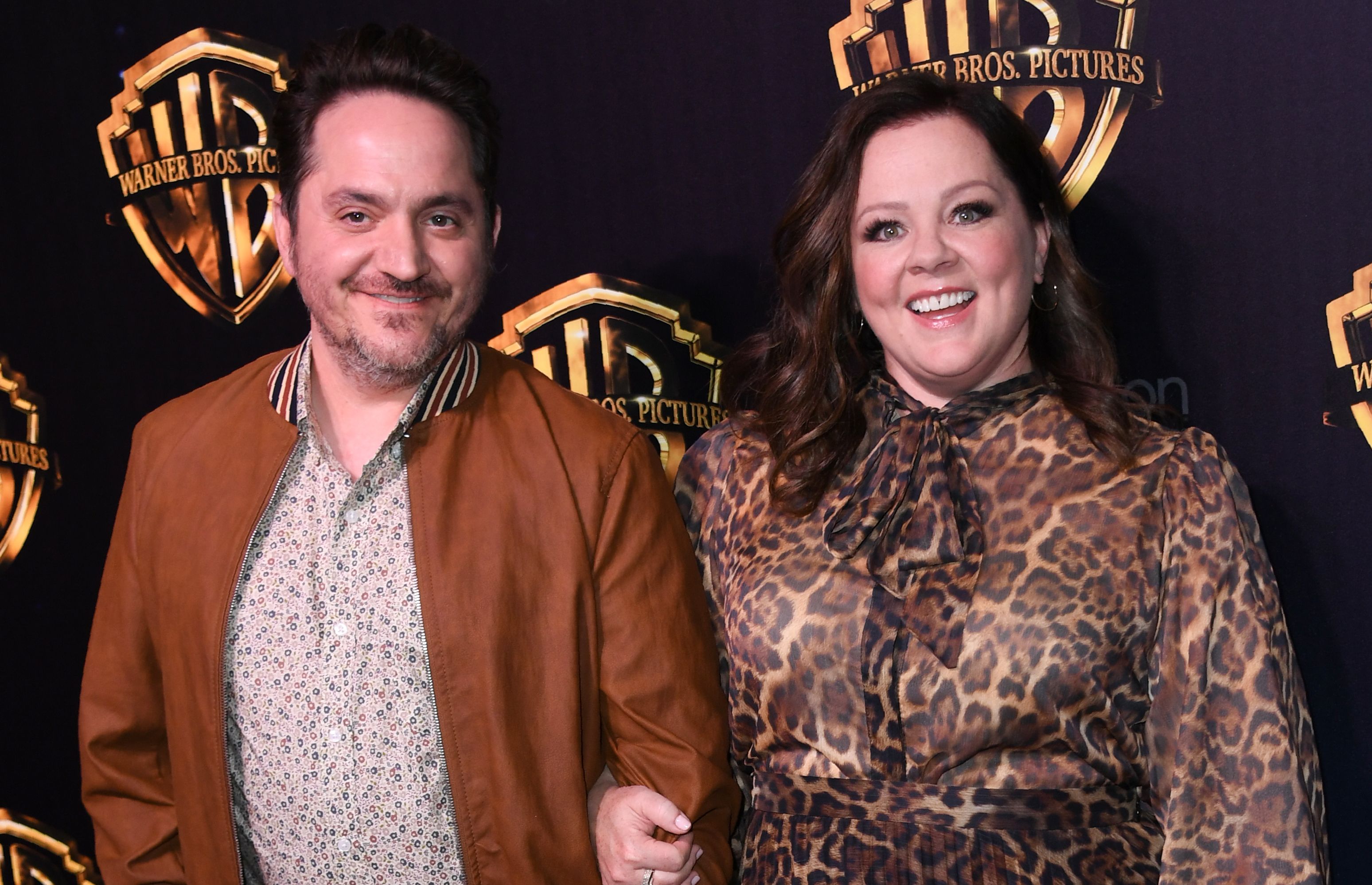 There's never a dull moment in Falcone and McCarthy's household. Falcone says McCarthy adds years to his life by making him laugh. "She makes me laugh very hard," Falcone tells Phil Donahue and Marlo Thomas in their book What Makes a Marriage Last. "I think whatever life force I drain from myself with my constant anxiety and worry, she gives years back to me by laughing."
McCarthy says they calculate how much they've extended their lives by laughing. "Whenever we have a good laugh, especially a crazy one, when you're like, 'Oh, my God,' and you're almost dizzy—we always assign it a specific amount of time that it added to our lives," said McCarthy. "And I'm always adding it up. I'll say, 'Okay, that was like two months—I just got two more months to live!'"
Melissa McCarthy says it would be hard to be in a relationship without laughter
McCarthy says it's important to learn how to find the humor in life. She says it would be difficult to get through tough times without learning how to make fun of yourself and whatever challenging situation you're facing.
"That's what I always think of with couples," says McCarthy. "You don't have to be a comedian to get this. But if there's never any laughter in a relationship, how do you get through someone being sick or something? Without a little goofiness, I think it would be hard to be in a relationship. You need those silly moments."
The hilarious reason Melissa McCarthy got into a fight with her husband over grapes
Although some couples fight as a way to connect or get a quick rush, McCarthy says this isn't a good idea. She tells Donahue and Thomas that fighting isn't a foundation you want to build a relationship on.
When Donahue and Thomas ask if McCarthy and her husband fight, she says they do. However, McCarthy also says fighting isn't a good way to communicate. "Fighting is not excitement," says McCarthy. "I think sometimes those are confused—that you're feeling some kind of rush from fighting. I just don't think that's a foundation you can build a relationship on. That's the wrong rush."
One of the couple's biggest fights, according to Falcone, was over the way he eats grapes. "Our biggest fight was because I was eating grapes too loudly," Falcone tells Donahaue and Thomas. "It really spiraled out of control." Although he agrees McCarthy can be "volatile" at times, he says it's not such a bad thing. Falcone believes letting your feelings out can be healthy.
"I think it's healthier to be like she is," said Falcone. "My dad is like that. He'll let it out, but then his blood pressure goes back to normal. Whereas my mother isn't as volatile and the blood pressure just spikes inside."
Follow Sheiresa Ngo on Twitter.