Melissa McCarthy Addresses Devastating 'Hate-Filled' Criticism of All-Female 2016 'Ghostbusters' Movie
Melissa McCarthy is no stranger to controversy. The Can You Ever Forgive Me? star is speaking out about the outrage surrounding the 2016 movie reboot of Ghostbusters. The all-female cast raised the ire of Ghostbusters purists and internet underworld zealots. Consequently, severe backlash ensued. Here's what she said about the 5-year-old war of words.
The 2016 'Ghostbusters' had an all-star cast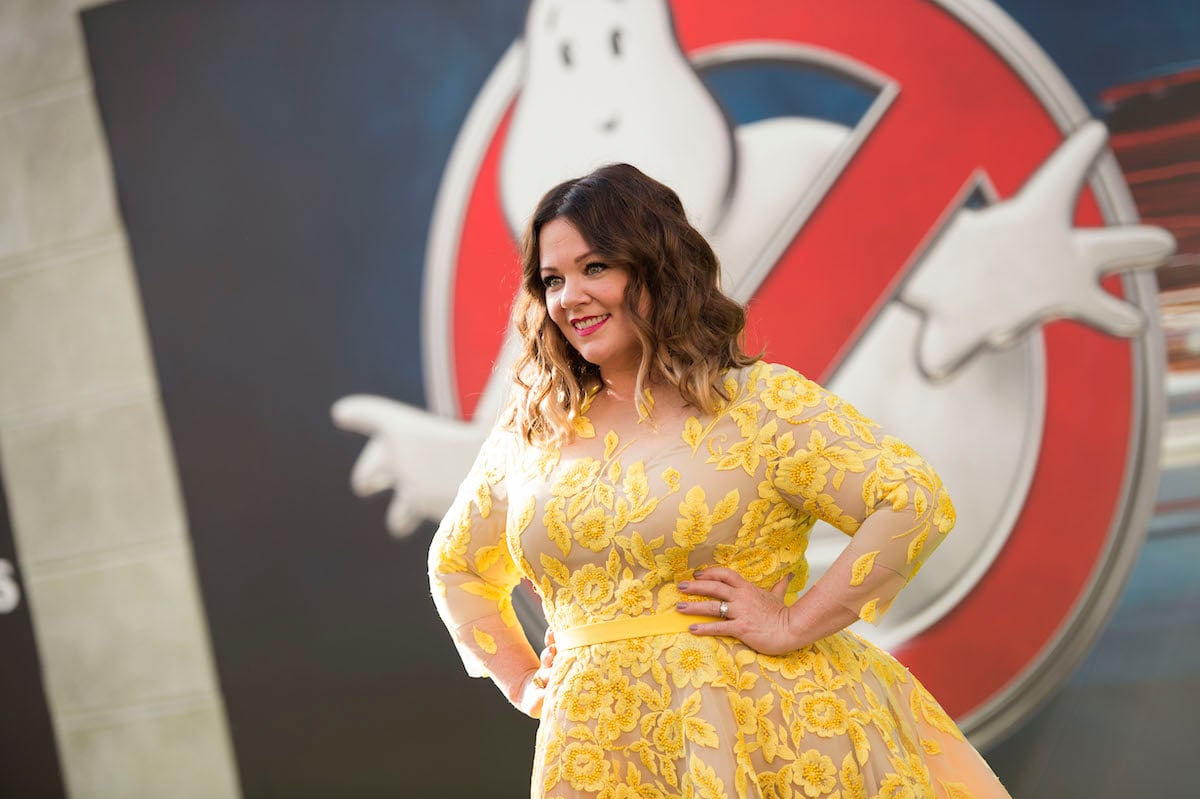 The ill-fated comedy had all the earmarks of what should have been a massive success. McCarthy, at the height of her ingenious comedy career, led the all-star cast. Leslie Jones (Coming 2 America), Kirsten Wiig (Wonder Woman 1984), and Kate McKinnon (The Spy Who Dumped Me) also starred. Paul Feig directed.
The sheer gravitas of the Ghostbusters franchise was behind the project, as well. Surprisingly, however, it was precisely that gravitas that worked against it. Vocal Ghostbusters fans proved in some cases to be vitriolic purists.
Banding together in a social media campaign against the female-led comedy, the most zealous among them attacked the movie with devastating dedication.
The attacks devolved to racist rants against Leslie Jones. Some social media stars railed against the movie with unapologetically sexist criticism. McCarthy feels it was unwarranted.
"There's no end to stories we can tell, and there's so many reboots and relaunches and different interpretations, and to say any of them are wrong, I just don't get it," McCarthy told Yahoo! Entertainment in a recent interview. 
The 2016 'Ghostbusters' movie got great reviews; but Dan Aykroyd said it cost too much
Among professional critics, the uproar didn't seem to matter. The movie managed an undeniably respectable 74% on review conglomerate Rotten Tomatoes.
Per Cinemablend, original Ghostbuster Dan Aykroyd praised the cast. But he was reportedly unhappy with director Feig. He put the blame for the movie's lackluster performance on its expensive production budget. It cost too much, he said, And as a result, the entire movie suffered.
"The girls are great in it," Aykroyd said. "Kate McKinnon, Melissa McCarthy, Kristen Wiig — what a wonderful, wonderful players they are — and Leslie Jones. I was really happy with the movie, but it cost too much. And Sony does not like to lose money. It made a lot of money around the world but just cost too much, making it economically not feasible to do another one. So that's too bad — the director, he spent too much on it."
Aykroyd continued, saying that he suggested scenes that would have been beneficial to the movie. Consequently, he claims, they had to go back and reshoot them.
"He didn't shoot scenes we suggested to him and several scenes that were going to be needed and he said 'nah, we don't need them'," claimed Aykroyd. "Then we tested the movie and they needed them and he had to go back. About $30 to $40 million in reshoots. So he will not be back on the Sony lot any time soon."
Melissa McCarthy said she doesn't understand the 'negativity' surrounding the 2016 'Ghostbusters'
In spite of the positive reviews and an incredible cast, McCarthy couldn't help but reflect on the negativity that permeated the movie's July 2016 release. She added that everyone should be able to tell their stories how they see fit.
"I don't get the fight to see who can be the most negative and the most hate-filled," McCarthy told Yahoo! "Everybody should be able to tell the story they want to tell. If you don't want to see it, you don't have to see it."
A new Ghostbusters directed by Jason Reitman is on the horizon. Ghostbusters: Afterlife's release date is November 19, 2021.
RELATED: Sigourney Weaver Says 'Ghostbusters: Afterlife' Is 'Glorious'