Melissa McCarthy Praises Halle Bailey's Performance in 'The Little Mermaid' Live-Action Film
Halle Bailey is known for her musicality, but soon, she'll be known for her role in movies as well. Bailey is in two major film projects slated for release within the next year, one of which is the live-action remake of The Little Mermaid. The former Grown-ish star plays Ariel opposite comedy legend Melissa McCarthy as Ursula. McCarthy recently shared how emotional she became after hearing Bailey sing on set.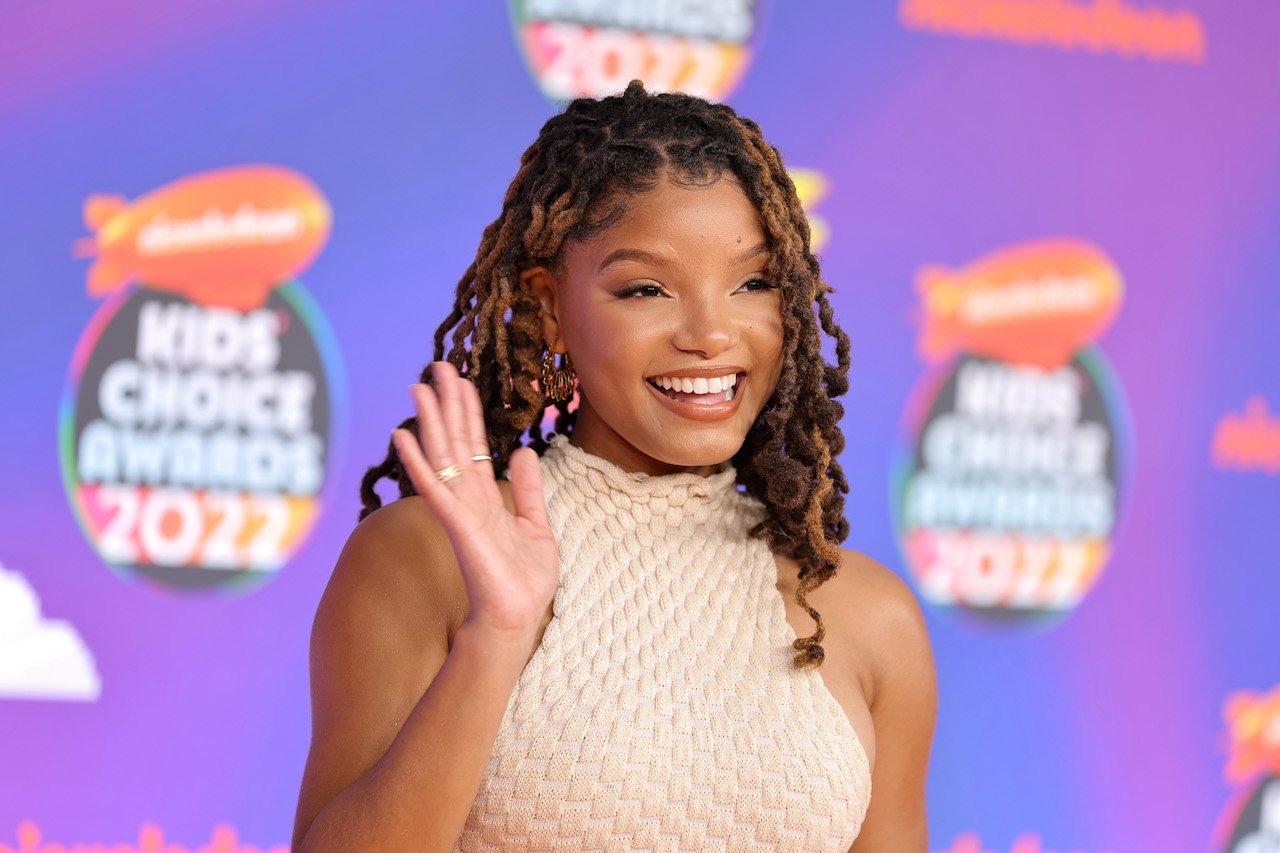 Melissa McCarthy was moved to tears by Halle Bailey's singing while filming 'The Little Mermaid' live-action film
During a recent appearance on Watch What Happens Live, McCarthy revealed what it was like to hear Bailey's renditions of the classic Disney songs during filming. 
"I had a truly, really — not weird reaction, just overwhelming," she admitted. "It's so beautiful, and it's from such a — it's just different. That girl has got roots down, and she sings from her heart. When I heard it, there were like seven of us that just burst out crying because we had not heard it."
More than anything, McCarthy was impressed by Bailey's overall professionalism, calling her a "remarkable young woman in every moment, how she is on set, how she is as a person." She added: "I burst out crying [when she sang]. And now I realize, now she's thinking, 'There's a really old woman in front of me crying, and this is weird.' But I couldn't get it together."
Bailey was touched by McCarthy's words. She tweeted a sweet response.
Halle Bailey spoke about her experience transforming into Ariel for the role
The film was completed at the height of the coronavirus (COVID-19) pandemic. Due to the quarantine stipulations implemented worldwide, Bailey had to live overseas for an extended period of time for production. There aren't any promotional materials for the film released as of yet. But Bailey shared a snap of herself as Ariel, adorned with her full tail in the ocean, in an Instagram post. In it, the star reflected on the experience.
"It has been the toughest experience being away from everything and everyone I've ever known, to feeling self-doubt/ loneliness, but also feeling such freedom and perseverance as I've reached the end," she wrote in part. "This experience has made me so much stronger than I ever thought I could be."
The Chloe x Halle member has since immersed herself in the Disney family and culture, performing at the 50th anniversary of Walt Disney theme parks. She sang "Can You Feel The Love Tonight," the same song her mentor Beyoncé performed in the live-action The Lion King.
The Little Mermaid's director, Rob Marshall, announced in 2019 that Bailey was cast in the movie as Ariel and shared his excitement about the casting. "It was abundantly clear that Halle possesses that rare combination of spirit, heart, youth, innocence, and substance — plus a glorious singing voice — all intrinsic qualities necessary to play this iconic role," he said in a Disney release at the time. 
See Halle Bailey and Melissa McCarthy in The Little Mermaid beginning May 26, 2023.
She's also starring in another major film project
Aside from The Little Mermaid, Bailey is starring in the musical film adaptation remake of The Color Purple. The cast is star-studded, with Bailey as Nettie, the sister of Fantasia's lead character Celie; Danielle Brooks as Sofia, Taraji P. Henson as the sexy nightclub singer Shug Avery; Fantasia as the lead role of Celie; Corey Hawkins as Harpo, Celie's abusive and older husband; Cole Domingo as Mister; and H.E.R. as Squeak.