Melissa McCarthy Reveals Meghan Markle Had a 'Sweet' Reaction When Prince Harry Walked Into the Room
Meghan, Duchess of Sussex and Prince Harry are now living in California, where they have made a number of celebrity friends. Actor Melissa McCarthy is one famous face who has become acquainted with the royal couple.
McCarthy recently got a glimpse into Meghan and Harry's inner world, where she saw the "sweet" way Meghan reacted to her husband.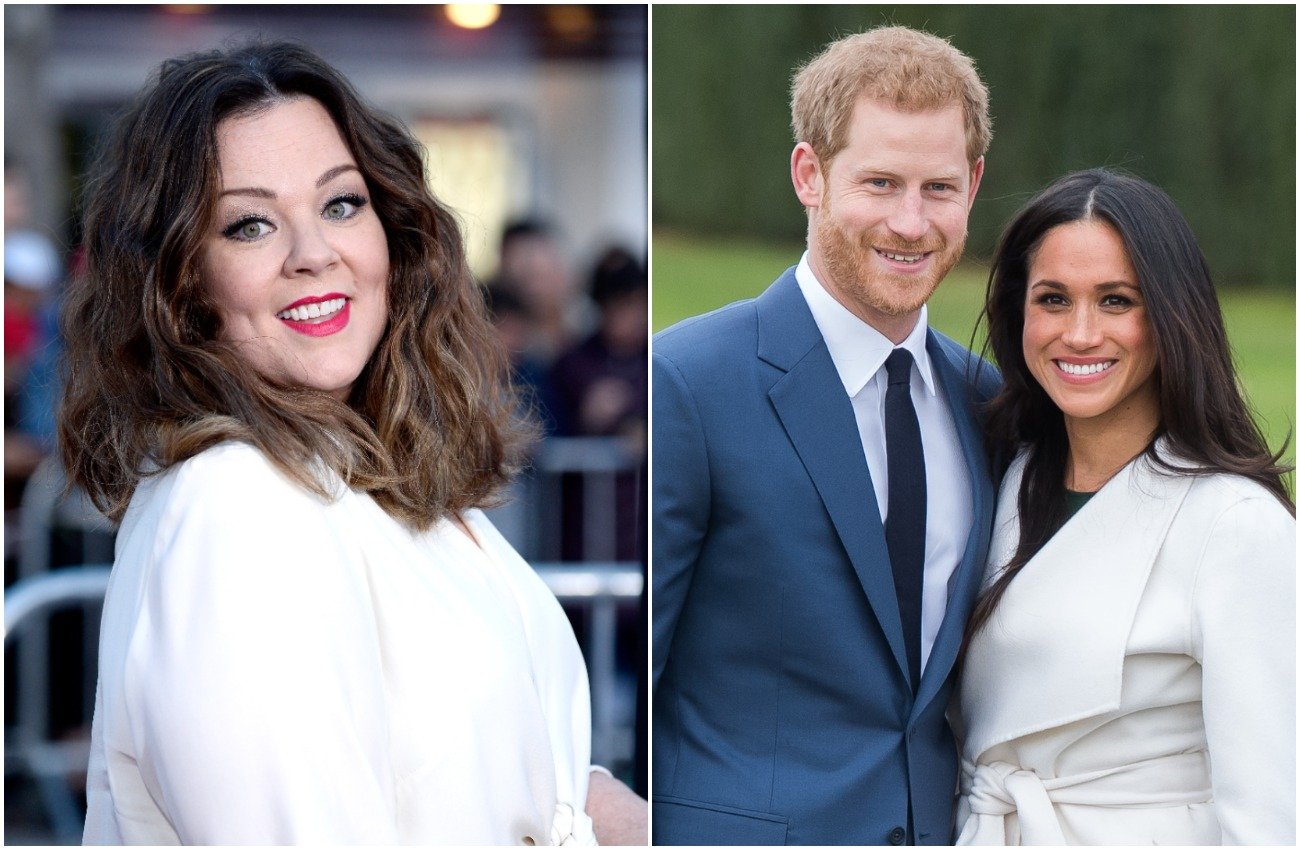 Melissa McCarthy and Meghan Markle filmed a video together
In early August, McCarthy and Meghan released a video together in honor of Meghan's 40th birthday.
In the video, McCarthy and Meghan have a video chat where they discuss what Meghan should do for her birthday. Meghan uses the opportunity to share with the world about her 40×40 initiative, which aims to help women who are returning to the workforce after being affected by the coronavirus (COVID-19) pandemic.
"With my 40th lap around the sun in mind, it made me wonder: what would happen if we all committed 40 minutes to helping someone else or to mentoring someone in need?" Meghan asked. "And then what would happen if we asked our friends to do the same?"
The video also has a cameo appearance from Harry, who juggles outside while Meghan and McCarthy talk.
Melissa McCarthy says Meghan Markle had a 'sweet' reaction to seeing Prince Harry
RELATED: 'The Starling': Melissa McCarthy Reveals the Reason She Did the Film
McCarthy recently appeared on the British morning show Lorraine, where she opened up about seeing Meghan and Harry's relationship up close.
"It was so cute," McCarthy said. "I could tell he walked in because we were talking and then she went, 'Oh hi!' and her whole face lit up, and I was like, 'Did Prince Harry just walk in the room?'"
McCarthy noted that she felt Meghan's reaction was "so sweet and genuine."
In an interview with Access Hollywood after the release of the video, McCarthy also shared some kind words about the couple. She said, "They were so sweet and funny. I just find them very inspiring."
Melissa McCarthy likes Prince Harry's sense of humor
RELATED: Emmys 2021: Cedric the Entertainer Joked About Prince Harry and Meghan Markle's Oprah Interview Plus Prince Charles' Dance Moves
McCarthy makes people laugh for a living with her sitcoms and comedy movies, so she definitely knows a thing or two about being funny. The actor revealed that she enjoys Harry's sense of humor.
Speaking on Lorraine, she shared that it was Harry's idea to juggle in the video, and the two of them both thought it would be fun for him to stand outside the window. Although McCarthy also found the idea "weird," she felt that it endeared her to Harry.
"I was like, 'Are you weird and funny to boot?'" she said. "At that point, I was like, 'That's great!'"
She also added, "When people see him just creepily standing outside a window juggling, it's so weird that I was like, 'Nothing else will matter.' I love anyone that will do something weird just for weird's sake, so I was like, 'I tip my hat!'"