Melissa McCarthy on Working With Meghan Markle and Prince Harry's 'Weird' Idea
Melissa McCarthy is opening up about working with Meghan, Duchess of Sussex and Prince Harry, Duke of Sussex. The Gilmore Girls alum appeared in a video for Meghan's 40×40 initiative and says the couple's not only "inspiring" but "sweet and funny" too. Plus, Melissa shared how Harry's "weird" idea ended up in the video.
Meghan Markle announced 40×40 on her birthday with Melissa McCarthy video
Meghan announced 40×40 on the day she turned 40, Aug. 4, 2021, with the video and an accompanying statement on Archewell. 
"With my 40th lap around the sun in mind, it made me wonder: what would happen if we all committed 40 minutes to helping someone else or to mentoring someone in need?" she said. "And then what would happen if we asked our friends to do the same?"
She continued, saying she asked "40 friends, activists, athletes, artists, and world leaders to help kickoff a global effort by contributing 40 minutes of mentorship to support women re-entering the workforce." 
In the 2-minute video Meghan and Melissa — each in their respective home offices — sipped on tea and had a conversation about how Meghan planned on celebrating her birthday. Melissa joked about a possible Suits reunion and getting matching tattoos before finally discussing the Duchess of Sussex's 40×40 initiative. The video also included a glimpse of Meghan's dog, Guy, and Harry juggling.
Melissa McCarthy says Meghan Markle and Prince Harry 'were so sweet and funny'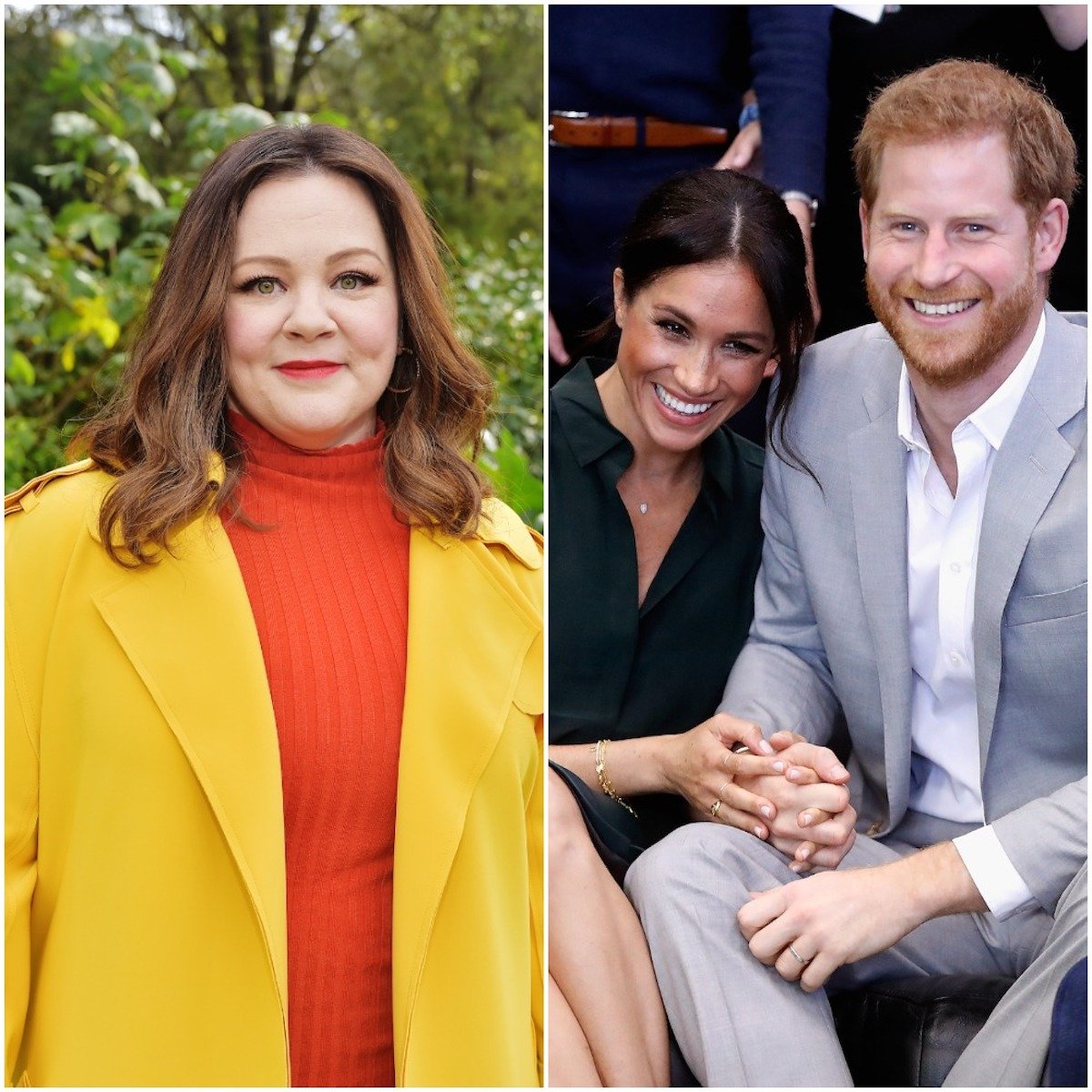 Following the launch of the video, McCarthy spoke with Access Hollywood about what it was like to work with the Duke and Duchess of Sussex. She praised Meghan for doing something for others to celebrate her birthday and only had good things to say about the royals.
"They were so sweet and funny. I just find them very inspiring," McCarthy said. "They're carving out their own lives. They're carving out their lives for their kids."
Meghan and Harry famously stepped down as senior royals in 2020 before relocating to California — they bought a $14.7 million mansion in Montecito — where they live with their children, 2-year-old Archie Harrison Mountbatten-Windsor, and Lilibet "Lili" Diana Mountbatten-Windsor, 2 months.
The Bridesmaids star continued, saying Meghan's "doing such an amazing thing to celebrate her 40th. I just love that she is like, 'Oh, what can I do to put some good and help some people out?' Well, that is awfully nice." 
"The way she wants to celebrate her 40th is by helping and empowering other women. How do you not get behind that?" she added.
The 'Gilmore Girls' alum also said Meghan Markle and Prince Harry 'don't take themselves too seriously'
"She [Meghan] said, 'Let's do it in a fun way and see if we can drum up more people helping more women kind of get back into the workforce' … I was so pleased to be a part of it," McCarthy said before adding that she and Harry "don't take themselves too seriously." 
She also noted how Harry had his own idea to make the video a little more fun. 
"Then in comes Harry and he's like, 'I can juggle' … Then he's like, 'Is it going to be weird if I stand outside and juggle?' I was like, 'Weird in a way that will make me watch it five million times!'"