'Melrose Place' Stars Share Stories During Cast Reunion, Including Andrew Shue Being Rejected After His Audition
The cast of 'Melrose Place' reunited on 'Stars in the House' revealing some behind-the-scenes details of the prime time soap.
Fox Network's prime time soap Melrose Place was a huge hit during its seven-season run. A spinoff of Beverly Hills, 90210, the show created by Darren Star and executive produced by Aaron Spelling ran from 1992 to 1999 featuring storylines that will live in infamy.
Reuniting on the online mini-show Stars in the House with hosts Seth Rudetsky and his husband, producer James Wesley, the cast of Melrose Place gave fans a rare treat with behind-the-scenes tidbits from the iconic drama.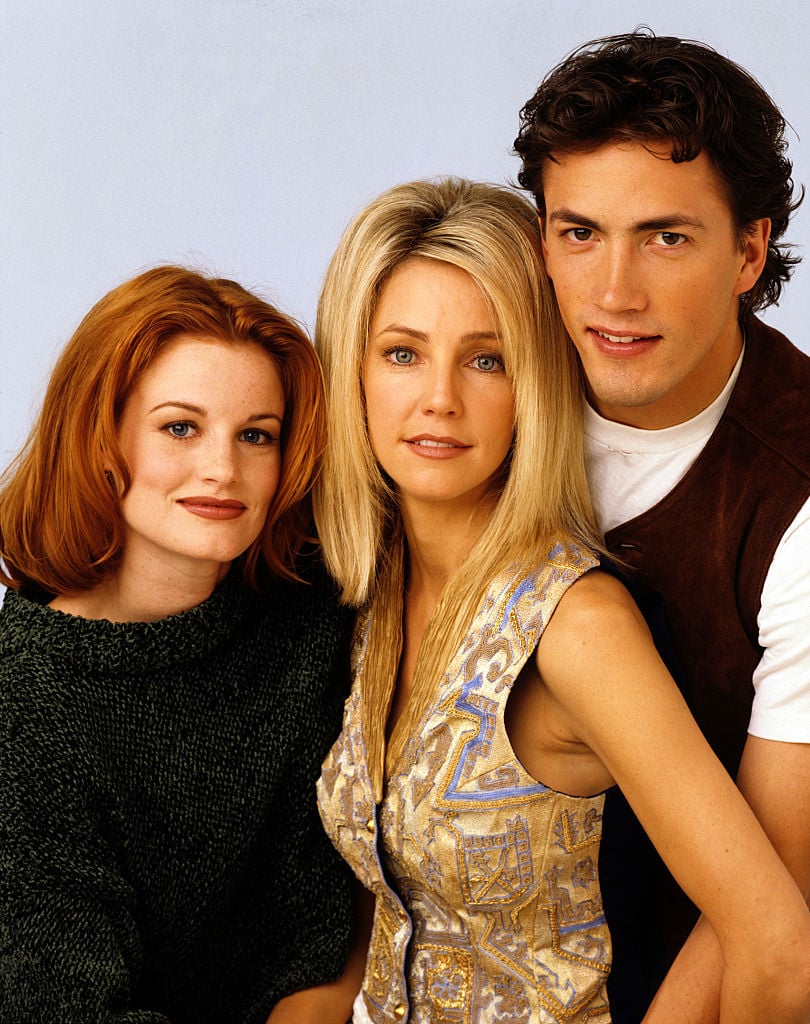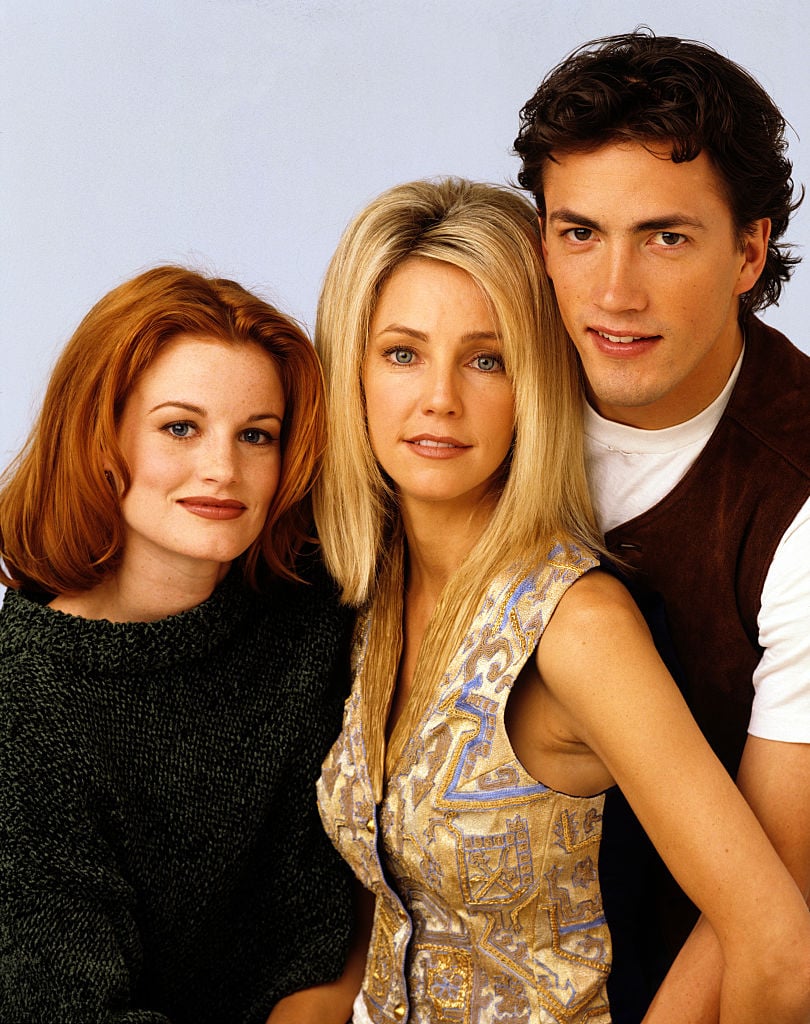 'Melrose Place' hits 'Stars in the House'
To support The Actor's Fund due to the impact of the coronavirus crisis, the Melrose Place residents joined Rudetsky and Wesley from their homes on April 28.
Stars Andrew Shue (Billy Campbell), Courtney Thorne-Smith (Alison Parker), Marcia Cross (Kimberly Shaw), Heather Locklear (Amanda Woodward), Josie Bissett (Jane Mancini), Thomas Calabro (Michael Mancini), Laura Leighton (Sydney Andrews), Doug Savant (Matt Fielding), Grant Show (Jake Hanson), and Daphne Zuniga (Jo Reynolds) all joined in the call.
"The group would just not be complete without any of us missing," Leighton told Entertainment Tonight prior to the reunion. "So, we are so happy that the whole gang will be there. We remained in touch over the years, but we recently reconnected and it's been so great to have these friends that we had in our early 20s. … It's nice to go down memory lane."
Andrew Shue didn't get a callback
Shue and Thorne-Smith's characters were one of the high-profile couples on the show. When asked if they auditioned together, Shue credited Thorne-Smith for his landing the role of Billy.
"I would not have gotten the part if it wasn't for Courtney," the former actor revealed. "I was brought in at the last minute. They had another actor who had worked for a few days and they let him go. They brought me in an emergency session at Aaron's house and I got to audition with Courtney.
Shue told the hosts that after originally trying out for the character, he never heard from the casting team. "I had auditioned for the part two months earlier and didn't even get a call back because I was auditioning with a casting director, which is a lot different," he said.
Shue shared that reading lines with Thorne-Smith came effortlessly. "Then when I got to audition with Courtney and I got to not really act, but just be myself and flirt my butt off, I was able to get the part," he said, adding that he favored his farewell segment with the actress when he left the show in 1998. "One of the best scenes I ever did was saying goodbye to Courtney. We had real chemistry."
Doug Savant called the apartment's pool a 'Petri dish'
Other cast members chimed in with stories of their own. Leighton and Savant, who ended up tying the knot in real life and have been married for 22 years, revealed that none of the actors wanted to do scenes in the pool. Leighton referred to the prop as "gross" and her husband called it a "Petri dish," according to TVLine.
After highly publicized run-ins with the law and several hospitalizations, Locklear has been staying out of the spotlight upon completing her court-ordered rehab stint in September, though she made a point of being in on the show's reunion. "Yeah, it'd be fun to play Amanda again," the actress said, according to the Los Angeles Times, also sharing that she enjoyed her cat fights with former cast mate Lisa Rinna.
Shue revealed that he often gets asked what Locklear is like in real life. "She's the sweetest nicest most professional awesome person I know," the actor said of his former co-star. "We're all excited to see you."
Cross and Calabro were one of the show's top storylines with their characters embroiled in an affair for years, where the actor admitted they sometimes went off script. "We played around with the scenes sometimes," Calabro said. "We didn't always do as written." Their chemistry is actually what gave executive producer Chuck Pratt the idea to pair the two.
Cross' iconic scene where she removes her character's wig to the shock of viewers still gets mentioned to her by fans. "I just did what they told me to do," she said of the scene. "I was flying back and forth from San Diego [and not thinking about it], so when it actually aired and it was a big deal, I was shocked. … I'll never be able to live that down."
Naturally, fans of Melrose Place are keeping their fingers crossed for a reboot.