Only 1 Member of the Beach Boys Could Actually Surf
They're going on a surfin' safari. The Beach Boys are known for their love of all things California. However, only one member of this award-winning band learned how to surf and regularly enjoyed the pastime. 
Here's what we know about the original lineup of this music group.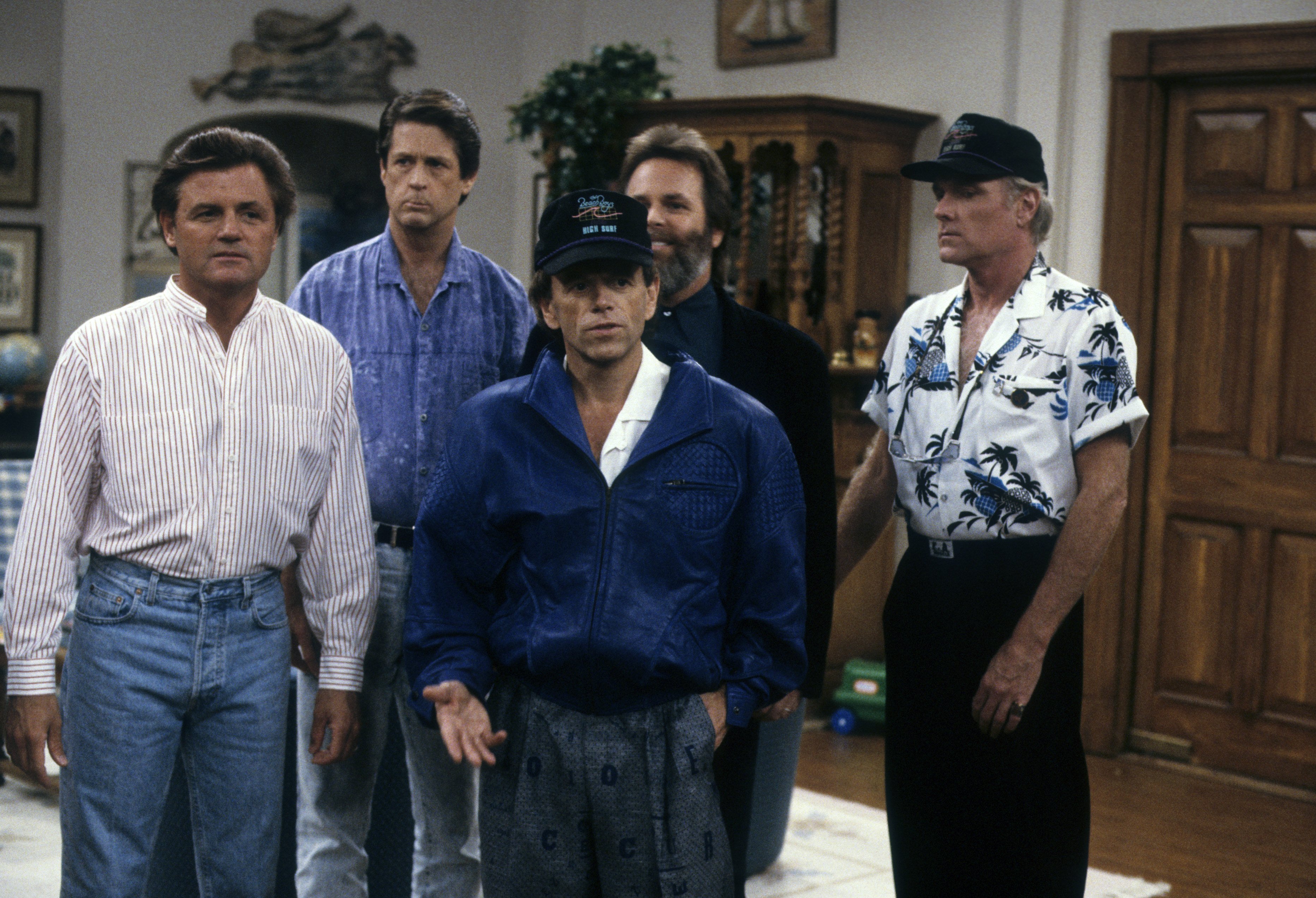 'The Beach Boys' are known for songs like 'Surfin' U.S.A,' 'California Girls,' and 'Wouldn't It Be Nice'
The Beach Boys first debuted on the music scene with "Surfin'" in 1961. Since then, they performed at Live Aid and dominated the music charts with songs like "God Only Knows," "Don't Worry Baby," and "Wouldn't It Be Nice."
The group was inducted into the Grammy Hall of Fame and given the Grammy Lifetime Achievement Award. Complete with surfer-themed attire, these artists are known for their groovy surfer sound. 
They often sang about their west coast lifestyle, especially with songs like "Little Deuce Coupe" and "California Girls." Songs like "Surfer U.S.A." currently hold over 175 million Spotify plays. However, only one member of the original Beach Boys lineup regularly surfed. 
Only 1 member of the Beach Boys knew how to surf
The original Beach Boys lineup consisted of brothers Brian, Dennis, and Carl Wilson, their cousin Mike Love, and friend Al Jardine. Of those artists, though, only one musician surfed regularly. That was the band's drummer, Dennis Wilson.
"The only surfer," Dennis Wilson said during a 1976 interview with Circus Magazine, according to Cinetropic. "Al's tried it a couple of times; Brian likes inner-tubes; Carl likes boats."
The artist revealed he lived close to a beach — in Malibu, California. However, the other members of this surfing-themed band didn't know how to surf. According to Vintage News, Brian Wilson didn't even swim.
Dennis Wilson of the Beach Boys shared his love for surfing with fans
He was a California resident, Dennis Wilson. However, this artist traveled with his band, catching some waves along the way. During the same interview, the artist revealed some insight into his surfing habits.
"It depends upon what the shape of the wave means to you and the time of the year," Wilson said of his favorite places to surf. "September is good for the South; Hawaii is good from November until January; the West Coast is good in June; Australia's good in January."
The Beach Boys have since disbanded, with Dennis Wilson dying unexpectedly by drowning at  Marina Del Rey. However, music by this group is still used in television shows, including Marvel's Disney+ original, WandaVision.
The Beach Boys also appeared as themselves for the "Beach Boy Bingo" episode of Full House, where DJ won tickets for her and a friend to attend the group's concert. 
Music by the Beach Boys, including their Greatest Hits album, is available on most major streaming platforms, including Spotify and Apple Music.