Meryl Streep's Daughter's 'The Devil Wears Prada' Cameo Is a Deleted Scene From Iconic Film
In a lesser-known deleted scene from the iconic film, star Meryl Streep's daughter made a quick appearance on-screen.
The Devil Wears Prada is an iconic part of early 2000s culture. The often hilarious but always dramatic story is about Anne Hathaway's Andy Sachs going to work at a prestigious fashion magazine for the demanding, overbearing, yet always stylish Miranda Priestly, played by Meryl Streep.
The film was beloved by audiences for all the ways they could identify with Andy's situation, thanks in no small part to Streep's performance as the boss who is a total monster, but somehow manages to occasionally show you that they are human.
Many fans don't know, however, that for a part of filming, The Devil Wears Prada was a family affair. Meryl Streep's daughter Mamie Gummer was actually in a small role in a scene, but unfortunately, her scene wound up on the cutting room floor.
Meryl Streep in 'The Devil Wears Prada'
Meryl Streep is the definition of Hollywood legend. The star has been working since 1977 in her first appearance in Julia. She would go on to win an Oscar two years later for Kramer vs Kramer, and then again in 1982 for Sophie's Choice. Her career never really lost steam though, and is so respected in the industry as a legendary performer, that the first line of her IMDb biography is, "Considered by many critics to be the greatest living actress…"
Both Streep and Hathaway appearing in The Devil Wears Prada intrigued audiences even before the film released, but of the two leading ladies, it would be Streep who would steal the show despite not being the main character.
Her portrayal of the cold and brutal boss Miranda Priestly was so chilling that it actually traumatized her a bit. According to IndieWire, Streep would later say that her mental health suffered massively as a result of method acting with the character during filming. She stayed in character the entire time she was on set during production, and her character wasn't the most likable person.
Streep would never attempt method acting again as a result of how negative she felt this experience was. Her character even scared her.
Daughter of the Hollywood legend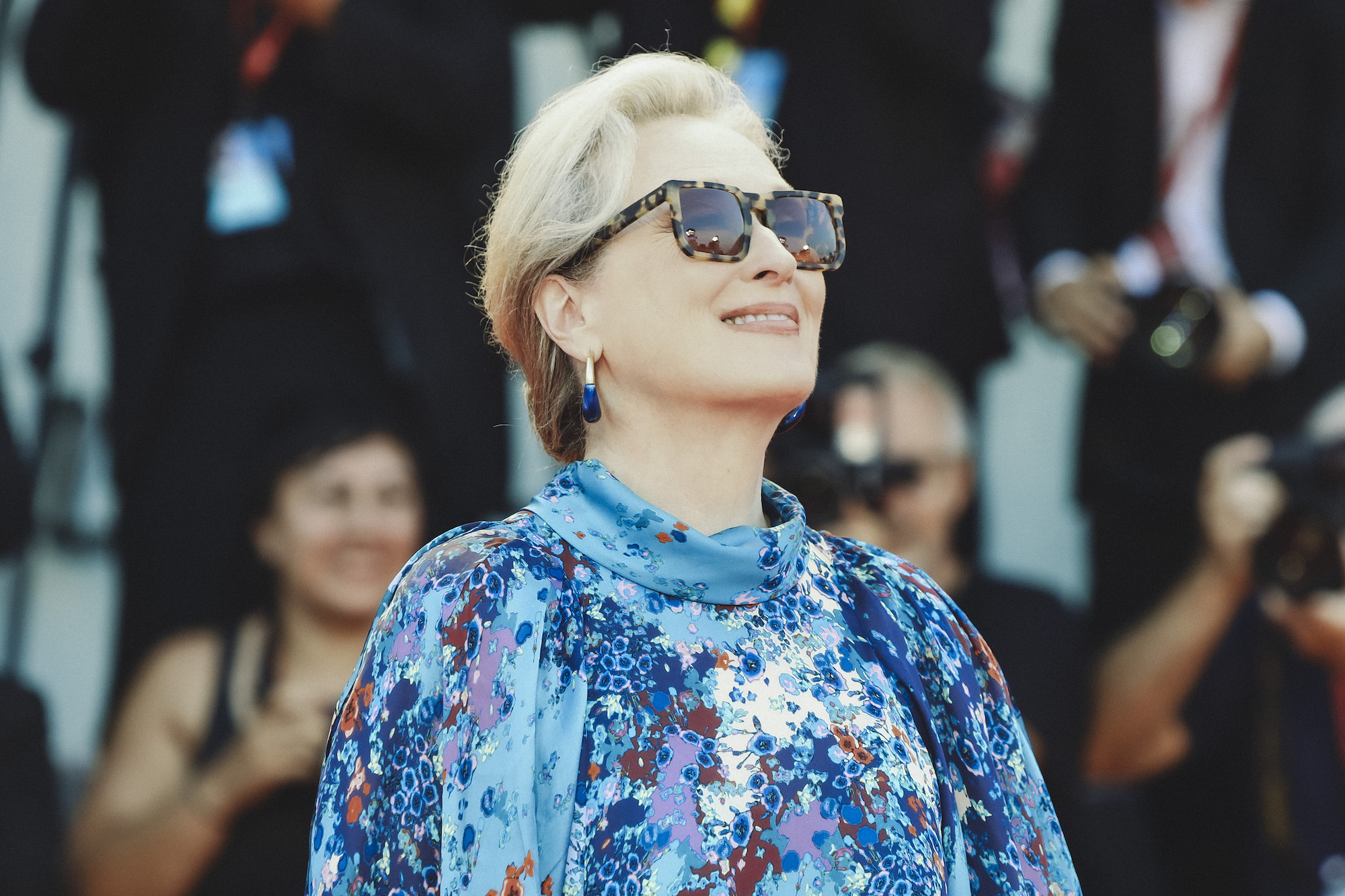 Streep has four children, all of them actors as well. She was married to sculptor David Gummer in 1978, and the two have been together since. With all of her children also working actors in LA, they're bound to run into the same jobs as their famous mom once in a while.
For her daughter Mamie Gummer, The Devil Wears Prada was one of those times. Well, her part was more of a cameo. She filmed one scene as a barista who Andy orders a coffee for Priestly that's "as hot as the center of the sun," according to Mental Floss. The film, unfortunately, wouldn't feature the scene in the final version, but that wasn't the only time Gummer would work with her mom over the years.
A star in her own right
Though it's probably hard to shine when you're eclipsed by a star as bright as Meryl Streep, Gummer is a serious star on her own. In addition to having appeared several times with her mom over the years in films like Ricki and the Flash, she's also had plenty of high-profile roles on her own.
In 2007's Evening, she even played Lila Wittenborn, a character that her mother had 30 years prior, according to IMDb. Gummer's acting career is decades-long, and by any normal frame of reference, incredibly successful.
She has, throughout her career, never really made an effort to connect herself to her mother other than their occasional appearances with each other. She could've easily used her mother's name and found some easy exposure, but she found success on her own, and that's impressive and refreshing for fans to see.