Meryl Streep Once Said Dustin Hoffman 'Overstepped' by Slapping Her Unexpectedly in a Scene
Meryl Streep and Dustin Hoffman worked together on 'Kramer vs. Kramer'. She talked about how Hoffman overstepped on set.
The movie that led to Meryl Streep's first Oscar win was Kramer vs. Kramer. But it doesn't sound like the set of the movie was a good work environment for her. She once opened up about how Dustin Hoffman overstepped in a scene and he talked about taking things out on her.
Meryl Streep and Dustin Hoffman starred in 'Kramer vs. 'Kramer'
The 1979 movie showed Joana (Streep) leaving her husband, Ted (Hoffman). They also shared a son named Billy (Justin Henry). She decided to leave her son behind at the beginning of the movie thinking he was better off without her. The story followed their lives as they go through a divorce and a custody battle.
The movie won five Academy Awards. Hoffman and Streep won for their roles, Robert Benton won for directing and writing, and the movie won Best Picture.
The characters had multiple heated arguments throughout the movie. Sometimes Hoffman would improvise in them and one time he unexpectedly slapped Streep. She later talked about that interaction.
Streep said Hoffman slapping her was an overstep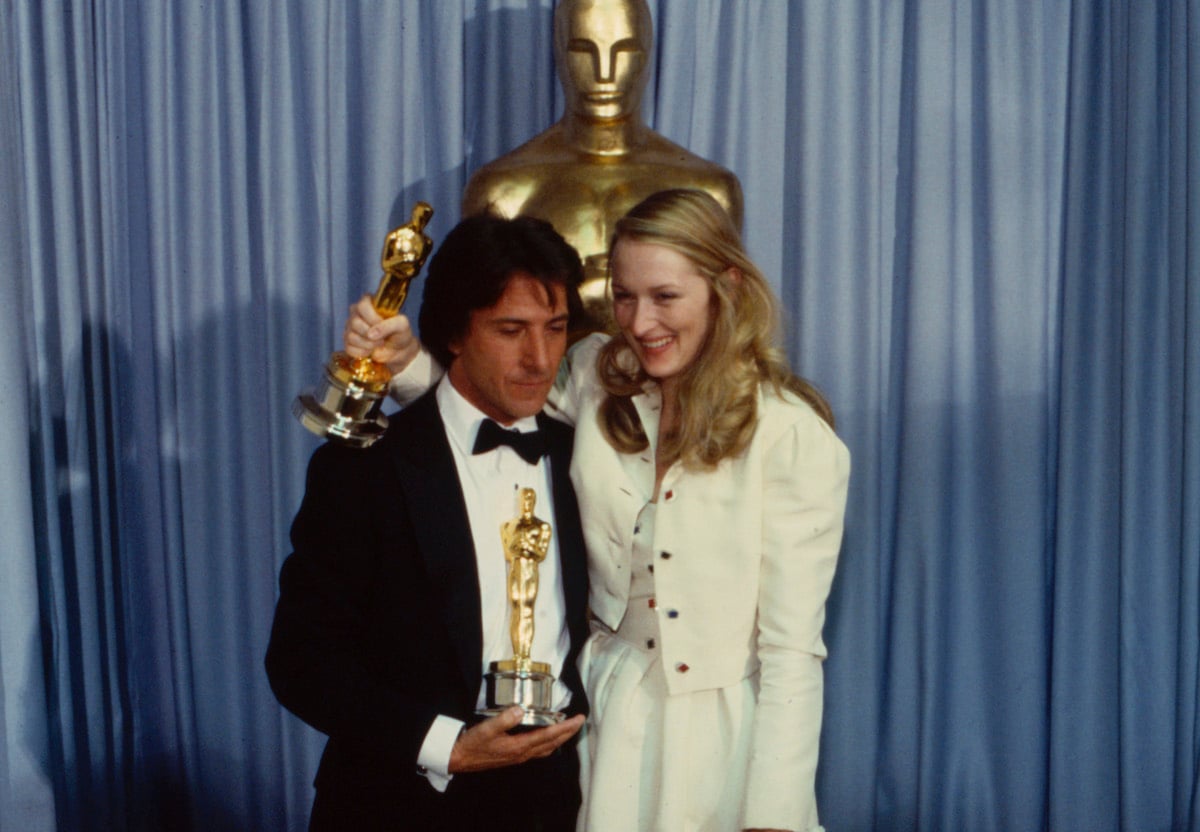 The Oscar winner reflected on her time working with Hoffman with The New York Times. She talked about Hoffman slapping her in that scene.
"This is tricky because when you're an actor, you're in a scene, you have to feel free," she said. "I'm sure that I have inadvertently hurt people in physical scenes. But there's a certain amount of forgiveness in that."
She continued, "But this was my first movie, and it was my first take in my first movie, and he just slapped me. And you see it in the movie. It was overstepping."
That's not the only time Hoffman surprised Streep in a scene. There is another one where Joana and Ted are arguing in a restaurant. Ted eventually gets up and breaks a wine glass before storming off. Hoffman reportedly did this without warning Streep.
Hoffman admitted the movie hit close to home for him
Hoffman's actions weren't completely about work. He was going through a divorce with Anne Byrne while filming so the movie hit close to home for him.
"I was getting divorced, I'd been partying with drugs and it depleted me in every way," he said at the the British Academy of Film & Television Arts, according to the Huffington Post.
Hoffman also talked about his interactions with Streep at the time. "I'm sure I was acting out on her throughout the movie," he said. "Stuff that I was feeling toward the wife that I was divorcing in real life."
It doesn't sound like Streep enjoyed working with Hoffman because of this. The actors did later work on the same project with the 2004 movie, A Series of Unfortunate Events. But it's unclear if they actually crossed paths while doing that.