'Messyness' Cast Confirmed; Nicole 'Snooki' Polizzi 'Honored' to Work With Tori Spelling on the Rob Dyrdek Spinoff
Nicole "Snooki" Polizzi is a busy woman. Not only is she back on Jersey Shore: Family Vacation — she's also working on a new show called Messyness. Find out what the Ridiculousness spinoff is all about and who else will join Polizzi and Tori Spelling in the Messyness cast.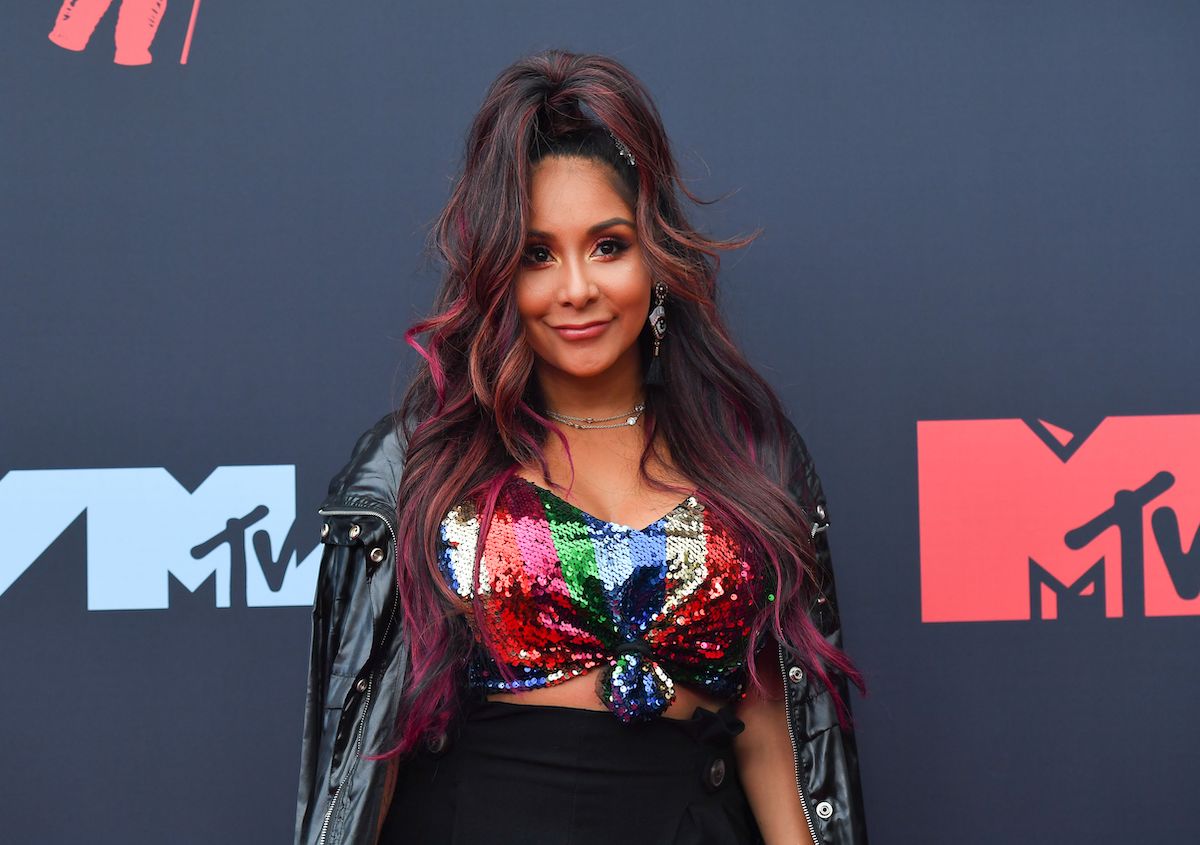 Rob Dyrdek's 'Ridiculousness' gets another spinoff series
In November 2020, MTV ordered Deliciousness, the first spinoff series based on Dyrdek's comedy show Ridiculousness. Instead of analyzing stunt videos gone viral, Deliciousness looks at videos of people making mistakes with food. 
Tiffani Thiessen hosts Deliciousness and is joined by Angela Kinsey, Kel Mitchell, and Timothy DeLaGhetto. As Chanel West Coast does on Ridiculousness, Theissen's co-stars provide commentary on the viral videos. 
Now, the network has another spinoff series in the works. Messyness is currently filming and will be hosted by Jersey Shore's "Snooki." It will also feature new faces on the commentary couch. 
Nicole 'Snooki' Polizzi hosts 'Messyness' show about 'debaucherous clips' from the internet
Earlier this month, "Snooki" recently shared exciting news about her latest venture with MTV on her podcast, It's Happening with Snooki & Joey. 
"MTV messaged me and [said], 'We're going to announce your new show at the upfronts today,'" Polizzi explained. "You guys, get ready. I'm hosting Messyness!"
According to Deadline, Dyrdek's latest comedy clip series examines "the most debaucherous clips found on the internet." The show will feature videos of awkward proposals, cheaters, nights at the bar gone wrong, and everything in between. 
Tori Spelling, Adam Rippon, and Teddy Ray are also part of 'Messyness' 
There's no one better to host a show celebrating dating, partying, and all of the "messyness" that comes with it than Polizzi. According to her social media posts, Polizzi is currently in California filming for the show. Former figure skater Adam Rippon joins Polizzi on Messyness, as does standup comedian Teddy Ray and Beverly Hills 90210 royalty Spelling. 
Per her Instagram Stories, Polizzi has been bonding with Spelling, Rippon, and Ray outside of tapings. The stars have been going to dinners and bars in the area when they aren't filming.
"I'm honored," Polizzi captioned a video of Spelling on her Instagram Stories. "She's an actress legend," Polizzi says in the post. Considering her other Instagram Stories, it seems like Polizzi is enjoying her time in Los Angeles with her co-stars. 
'Messyness' release date 
At this time, MTV has not announced a release date for Messyness. However, considering the network's turnaround time on Deliciousness, fans should expect Messyness episodes by the end of the year, if not this fall. Stay tuned to Showbiz Cheat Sheet for updates. 
'Jersey Shore: Family Vacation' cast welcome 'Snooki' back in new episodes  
Messyness isn't the only thing Polizzi has going on in her life. Earlier this year, Polizzi kept her involvement with Jersey Shore: Family Vacation Season 4B under wraps while filming in the Pocono Mountains of Pennsylvania. 
Polizzi announced her exit from the series after the drama that resulted from Angelina Pivarnick's wedding. But now, it looks like the two have squashed their beef. 
Many fans can't wait to see the episode Polizzi reunites with her roommates. Tune in to Jersey Shore: Family Vacation every Jerzday at 8 PM EST only on MTV.