Met Gala 2022: The Biggest Stars to Watch Out For on This Year's Red Carpet
This year, fashion's biggest night returns to it's traditional May date. Here are some celebrities to look out for on the Met Gala red carpet.
The Met Gala is back to its traditional, first-Monday-in-May date, and celebrities are descending on New York City to walk the red carpet on fashion's biggest night. 2022's theme, "In America: An Anthology of Fashion," is a follow-up to 2021's theme, "In America: A Lexicon of Fashion." This year, guests will channel the Gilded Age in New York. While there isn't a public guest list, there are a few stars to keep an eye out for based on their previous looks.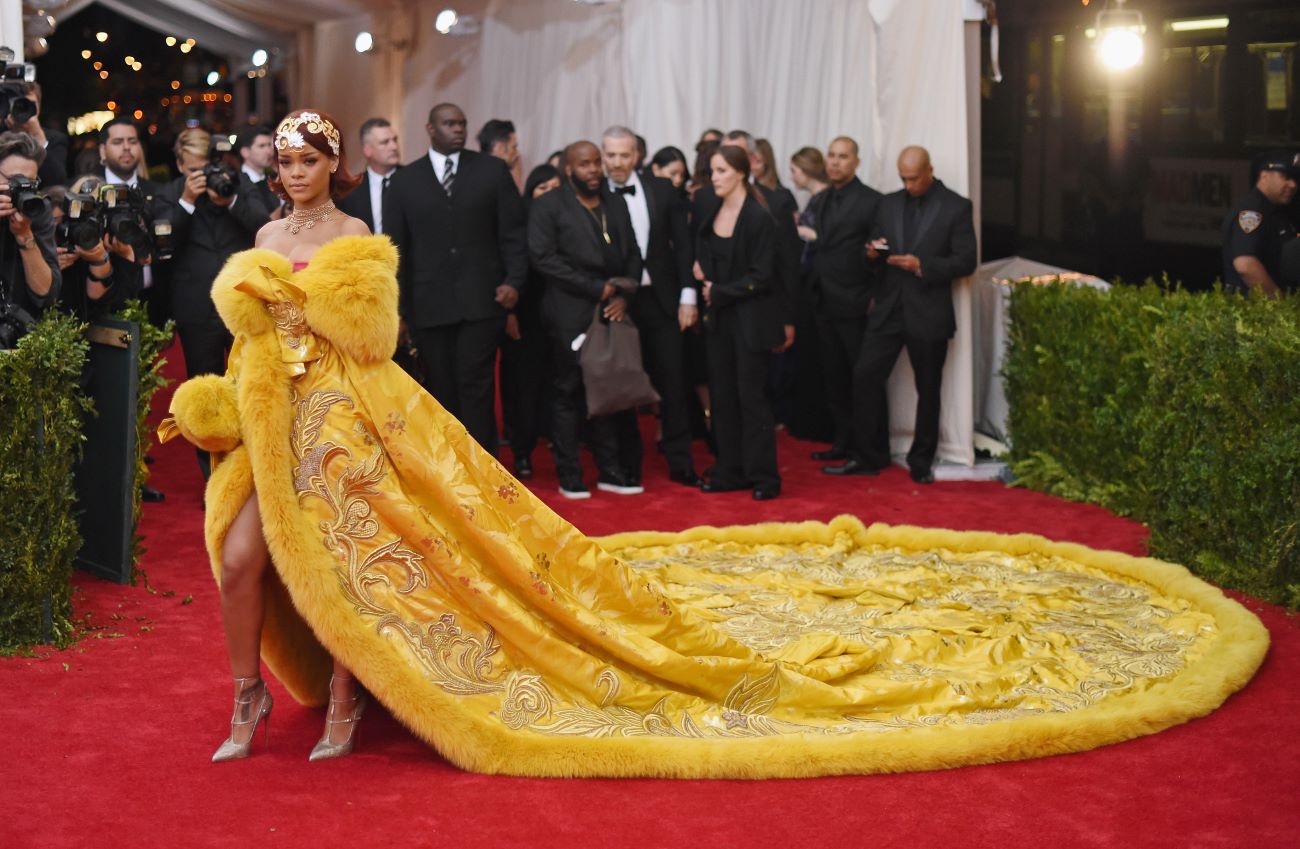 Megan Thee Stallion 
Megan Thee Stallion is one of the few celebrities who has confirmed her attendance at the 2022 Met Gala. Per Page Six, she will be walking the red carpet on Monday, May 2, dressed in a Moschino design, though she has not given any further details about her look. 
This marks her second appearance at the Met Gala. She attended for the first time in 2021 and wore a soft pink Coach dress decorated with crystals. 
Katy Perry 
Katy Perry is a frequent Met Gala guest, but if she goes in 2022, don't expect to see her in one of her typical, head-turning looks. In the past, Perry has leaned heavily into themes and dons some of the night's most over-the-top fashion. In 2019, she dressed as both a chandelier and a cheeseburger. This year, she joked that her look would be tamer.
"You know, it would be pretty obvious for me to go play the kooky, crazy, wild, big, fun, colorful card," she told Page Six Style. "This time, I'm going to play a whole different card."
Her idea of a tamed-down look would still stand out, though.
"Maybe I'll just come in a suit of armor or something," she said. "Maybe I'm not even going, because I'm going to send someone the armor and they're just going to pretend to be me!" 
The Kardashian-Jenner family
While the Kardashian and Jenner family have been a mainstay on the Met Gala carpet for years now — who could forget Kim Kardashian's ghoulish black ensemble from 2021? — this is the first year that Kourtney and Khloé Kardashian will be in attendance. Per Page Six, nearly the entire Kardashian-Jenner family will walk the red carpet. They will reportedly also be joined by Travis Barker and Pete Davidson. 
Gigi Hadid
Though she has not commented on whether or not she will attend the 2022 Met Gala, Gigi Hadid has been a guest six times since her debut in 2015. She's also consistently one of the best-dressed on the Met Gala red carpet. In 2018, she stunned in a stained-glass-inspired Versace gown for the "Heavenly Bodies" theme. Her strapless Prada dress, leather opera gloves, and red hair turned heads in 2021. Hadid's take on this year's theme is sure to be eye-catching.
Rihanna 
It may be a stretch to hope for an appearance by Rihanna given her pregnancy, but she never disappoints with her Met Gala looks. In 2015, she established herself as the undisputed queen of the event in a yellow, fur-trimmed gown with a long train by designer Guo Pei. Since then, she nailed avant-garde fashion in 2017 and a pope-inspired look in 2019.
Given Rihanna's pregnancy fashion, it's safe to say that if she attends this year's gala, she'll nab a spot on the Best Dressed list.
Lil Nas X
In 2021, Lil Nas X made his Met Gala debut with not one, not two, but three eye-catching outfits. He arrived wearing an opulent and heavy gold cape, which he shed to reveal a golden suit of armor. Once he removed that layer, he displayed a shimmering gold bodysuit underneath. If he attends this year's gala, we can only hope that he brings out another collection of looks. 
Blake Lively 
One definite attendee is Blake Lively, who will host the event alongside her husband Ryan Reynolds, Regina King, and Lin-Manuel Miranda. Lively has been a frequent guest at the Met Gala since her first appearance in 2008. While she often lands on Best Dressed lists, her 2018 outfit is her most memorable. 
Lively donned a crimson Versace gown with intricate beading. The train was so long that Vogue reports she required a party bus to get to the event. Hopefully, she will use her role as host as an excuse for another glamorous, over-the-top take on the theme.