Met Gala 2022: Where and How to Watch
The Met Gala is just around the corner, and celebrities will be showing up to this year's event to celebrate the theme of "gilded glamour." There will be live streams of the red carpet arrivals.
The Met Gala is an annual event that seeks to raise money for the Costume Institute of the Metropolitan Museum of Art in New York City. It has since become famous for bringing together the entertainment and fashion industries with celebrities showing up in elaborate costumes by famous designers.
The 2022 Met Gala will take place on May 2, and some fans might be curious to know where they can view the exclusive event.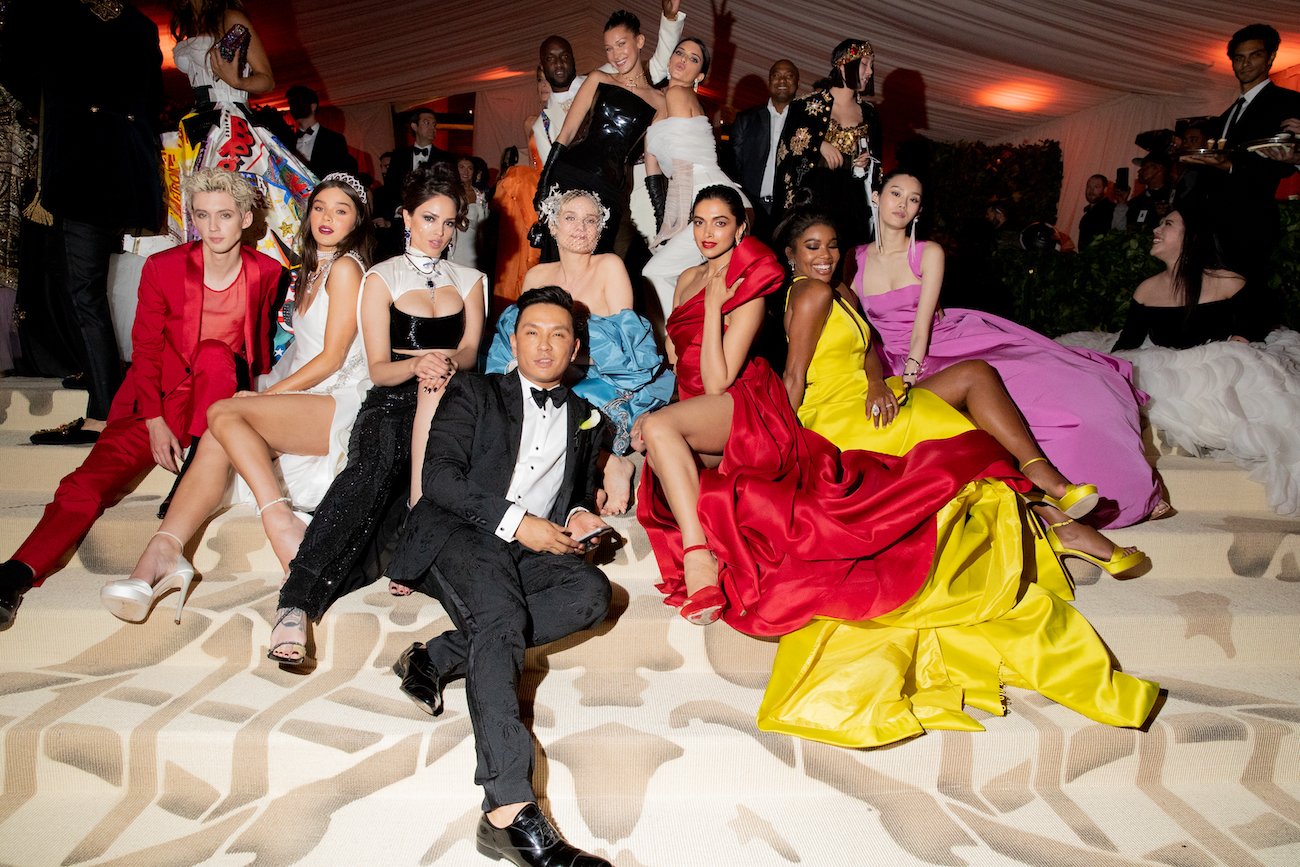 What is the theme for this year's Met Gala?
Every year, the Met Gala has a theme that guests can interpret with their outfits. According to Vogue, the theme for this year is "Gilded Glamour," which refers to the Gilded Age in NYC that took place in the late 1800s.
"For the upper echelon, fashion during that period was one of excess," the outlet wrote. "Thanks to recent innovations of electric and steam-powered looms, fabric became faster and cheaper to produce. As a result, women's dresses often featured a combination of many textiles, like satin, silk, velvet, and fringe, all adorned with over-the-top textures like lace, bows, frills, and ruffles."
The theme is tied to the art exhibit In America: An Anthology of Fashion, which will open at the Metropolitan Museum of Art in May. It is the second volume of a two-part exhibition. Last year, the theme was "American Independence," which was tied to the exhibit In America: A Lexicon of Fashion.
Where and how to watch the Met Gala
It should be noted that the Met Gala itself is rather private. Fans cannot watch what goes on inside the event. In fact, there is even a no-selfie rule for attendees.
With that said, the red carpet at the Met Gala is widely covered. This is when the guests arrive and show off their eclectic costumes.
Vogue, the organizer of the Met Gala, will be live-streaming the red carpet arrivals on its website as well as its Twitter, Instagram, and Facebook accounts. The stream will start at 6 p.m. ET and hosted by LaLa Anthony, Vanessa Hudgens, and Hamish Bowles.
E! News will also be covering the Met Gala's red carpet starting at 6 p.m. ET. The outlet will be providing fans with commentary from experts such as Karamo Brown, Zanna Roberts Rassi, and Camille Kostek. There will also be a live stream hosted by Erin Lim Rhodes at The Mark Hotel, which is where many Met Gala attendees get ready before the event. Fans can follow along on E! News' website, Twitter account, and app.
Who will be at the Met Gala?
Fans typically will not know the full guest list before the event, but there are some clues as to who will be there.
For one thing, Blake Lively, Ryan Reynolds, Regina King, and Lin-Manuel Miranda are serving as co-chairs of the Met Gala. This means they are very likely to be there.
Last year, the Met Gala attracted attention for inviting several social media influencers, such as Addison Rae, Dixie D'Amelio, and Emma Chamberlain. While some believed this move made the event lose its prestigiousness, others believed it represented the changing landscape in fashion. It remains to be seen whether these same social media stars or other ones will be invited to this year's Met Gala.