Metallica & Guns N' Roses Make the Forbes Highest-Paid List: What is Their Net Worth?
Rock bands Metallica and Guns N' Roses both made the Forbes list for highest-paid celebrities. Here's why.
When Forbes compiles its annual "highest paid" lists, curiosity is piqued when it comes to celebrity wealth. Among all the athletes, musicians, actors, and other famous figures, there's always someone new who cracks the top 100 for the year.
In that mix, there are also rock bands, and Metallica and Guns N' Roses joined the ranks of Forbes' "World's Highest-Paid Celebrities" for 2019. Neither of the bands made the list last year, but tour life earned them some pretty pennies and each of them a spot in the top 100.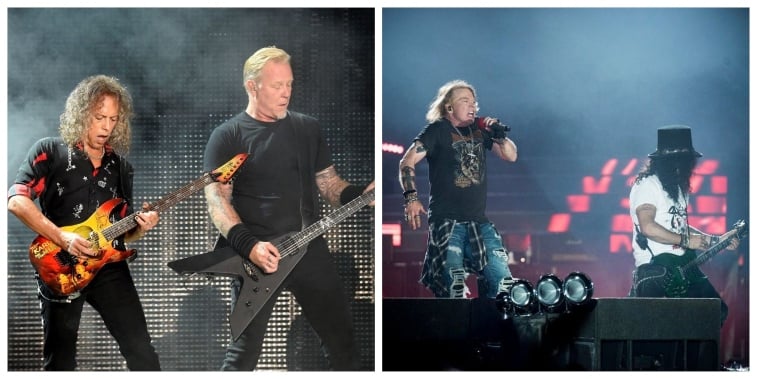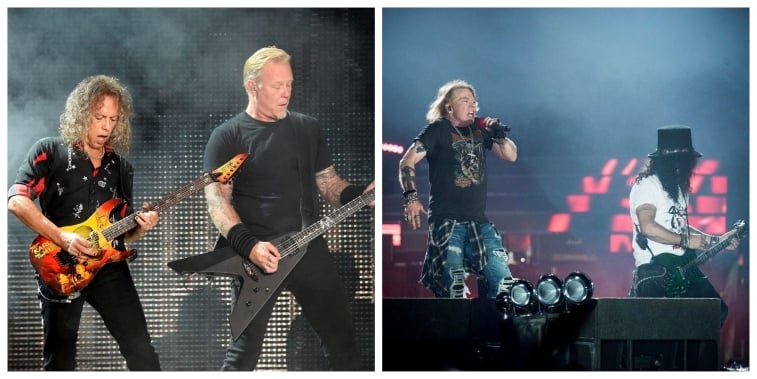 How Metallica's musicians make their money
Since the band debuted its first album in 1983, Metallica has seen success with platinum-level albums and sold out tours. Although the band has seen its members come and go over the years, today's core group consists of Lars Ulrich, James Hetfield, Kirk Hammett, and Robert Trujillo.
According to Forbes, Metallica made the list at #30 with $68.5 million, with the majority of those earnings coming from touring. Three years ago, the band launched its "WorldWired" tour and has continued to expand on it each year since then. Back in early February, Billboard reported that the North American leg of the tour grossed $14.4 million during January and the first part of February. In May, Billboard also reported Metallica earned $28.6 million from their show dates that month in Europe. With a monthly tour average of at least $10 million gross and additional dates in Europe and Asia this year, it's no wonder the metal band made the Forbes list.
Metallica has sold more than 100 albums worldwide, and last September, celebrated The Black Album's 500th week on the Billboard 200. Individually, it's estimated that Hetfield has a net worth of $300 million, while Ulrich's is $200-$300 million, Trujillo's is $25 million, and Kirkman's estimated net worth is $200 million.
How Guns N' Roses earns their money
Like Metallica, Guns N' Roses is an inductee in the Rock and Roll Hall of Fame and the band has also sold more than 100 million records. Forbes ranked GNR at #71 with earnings of $44 million. They launched their "Not in This Lifetime" tour in 2016 and plan to wrap it up this November. According to Pollstar's stats, by the end of 2018, the tour raked in roughly $560 million over the course of three years. For most of 2019, the band has performed at festivals around the world, but with the additional tour dates coming this fall, it's expected to earn tens of millions more.
A few band members such as Axl Rose and Slash worked on projects outside of the group, adding to their individual net worth amounts. Rose has an estimated net worth between $150-$200 million, while Slash is at roughly $90 million. Guitarist Duff McKagan's estimated net worth is $40 million, Izzy Stradlin's is $28 million, former member Steven Adler's is $15 million, $40 million for Dizzy Reed, and Matt Sorum's estimated net worth is $10 million.
Between album sales, publishing royalties, and tour revenue, each band has managed to accumulate a sizable amount of wealth. Stay tuned to Forbes 2020 listings to see if Metallica and GNR make the ranking once again.