Mia Farrow Once Confided Her Fears in Frank Sinatra About Woody Allen and Dylan Farrow
HBO's Allen v. Farrow docuseries explores Dylan Farrow's old sexual abuse allegations against her adoptive father Woody Allen. Mia Farrow is right in the middle.
The four-part documentary aired its first episode on Feb. 21 and featured interviews from Mia Farrow, Dylan Farrow, and Ronan Farrow interspersed with clips of Allen's audiobook memoir. As viewers continue to digest the what they watched, Allen and his wife Soon-Yi issued a statement condemning the film.
However, some are reminded of Mia Farrow's past relationship with Frank Sinatra. There was a moment when she called her famous ex and told him things about Allen and her daughter Dylan.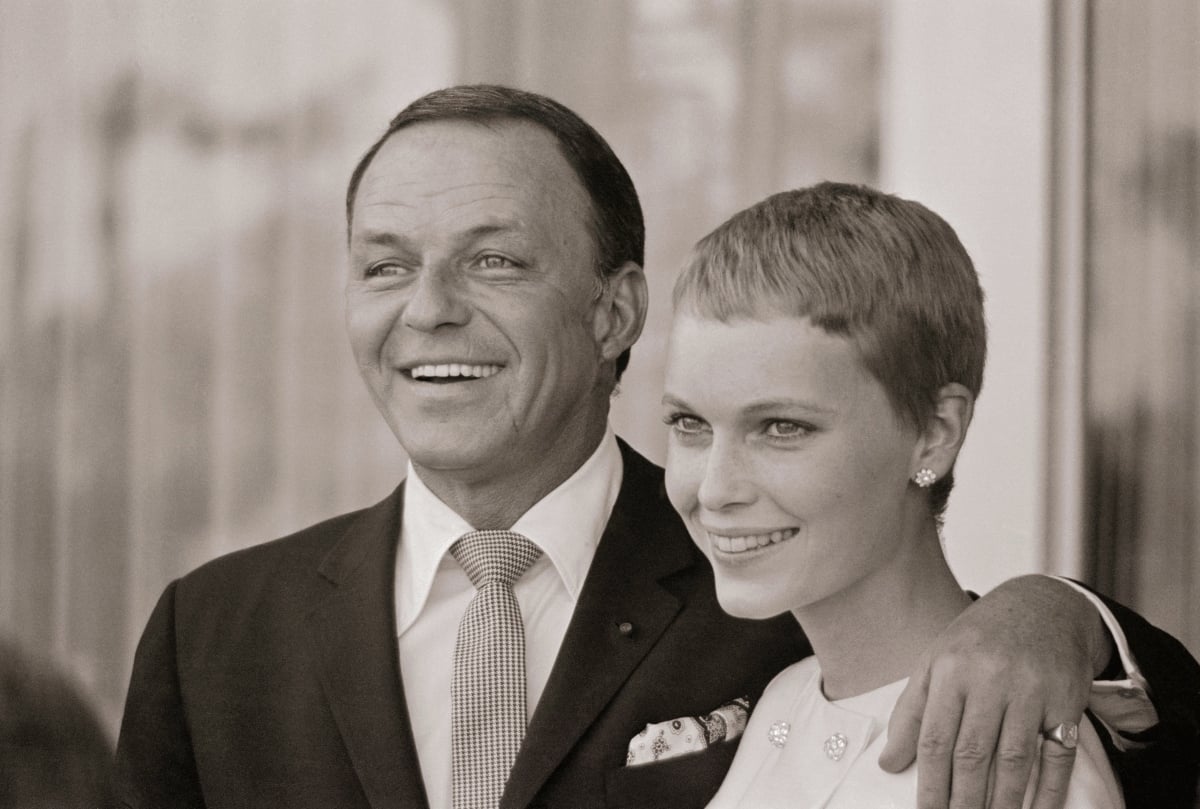 'Allen v. Farrow' reviews Dylan Farrow's accusations and ensuing scandal
Dylan Farrow's childhood is at the center of Allen v. Farrow, and the project dips into the allegations she's leveled against Woody Allen for decades. So far, the film's covered Allen's romantic relationship with Mia Farrow and how he became a father — and stepfather — to her children.
Graphic details about Allen's alleged sexual abuse were revealed and the admission that Allen received counseling for "inappropriate behavior."
Three episodes remain, and HBO's press release promises the docuseries will include more video footage, police reports, court documents, input from investigators and relatives, and an interview with former prosecutor Frank Maco.
RELATED: Woody Allen Says the Real Reason He Married Soon-Yi Is 'Strictly Financial'
Mia Farrow discussed Woody Allen with Frank Sinatra
Mia Farrow and Frank Sinatra married in 1966 and divorced in 1968, but they remained close friends. They reportedly also kept seeing each other romantically after their split.
During a rare and revealing interview with Vanity Fair in 2013, Farrow shared that she called Sinatra with her concerns about Allen. She was distraught and stressed over finding nude photos of Soon-Yi and upon hearing a disturbing tale from Dylan, so she reached out to Sinatra.
Farrow told the outlet she was afraid Allen would harm her after their confrontation, and that's what prompted the call. According to the report, "she confessed her fears" to Sinatra. His response?
"Don't worry." Farrow then received a call moments later from a man instructing her not to speak on the phone, but to meet him at a prescribed day and time. When she showed up and jumped into the back seat of the car, the man did not turn around. He simply asked her to explain what the problem was.
"I just started babbling," Farrow recalled. "'I'm afraid he's going to have me killed—have somebody else do it. He'll have me run off the road.' Woody just seemed so powerful then. He had an entire floor for his publicity at his publicists'. His driver on his movies was a Teamster, whose brother-in-law was Mickey Featherstone," she said, referring to a reputed mobster.
The man told her not to worry about Allen as they "owned the Teamsters" and provided her with a set of names and phone numbers just in case. Farrow said she felt better after speaking with the man.
Allen has always denied the accusations
Allen v. Farrow will air its remaining episodes each week, but it's noted Allen did not participate in the series, nor did Farrow's son Moses Farrow.
Allen has vehemently denied the sexual molestation allegations and also countered that Farrow coached Dylan into concocting her entire story as part of a scheme.  
How to get help: In the U.S., call the RAINN National Sexual Assault Telephone Hotline at 1-800-656-4673 to connect with a trained staff member from a sexual assault service provider in your area.