'The Wilds': Mia Healey Explains What She Really Loves About the Show
Newcomer actor Mia Healey joined the ensemble cast of The Wilds for the Amazon Prime Video's show in season one. She portrayed Shelby Goodkind, a sweet Texas pageant queen with a dark past. Healey recently revealed what she loves most about The Wilds and her character's journey. Read on to find out what she had to say.
[Spoiler alert: The following article contains spoilers through season one of The Wilds.]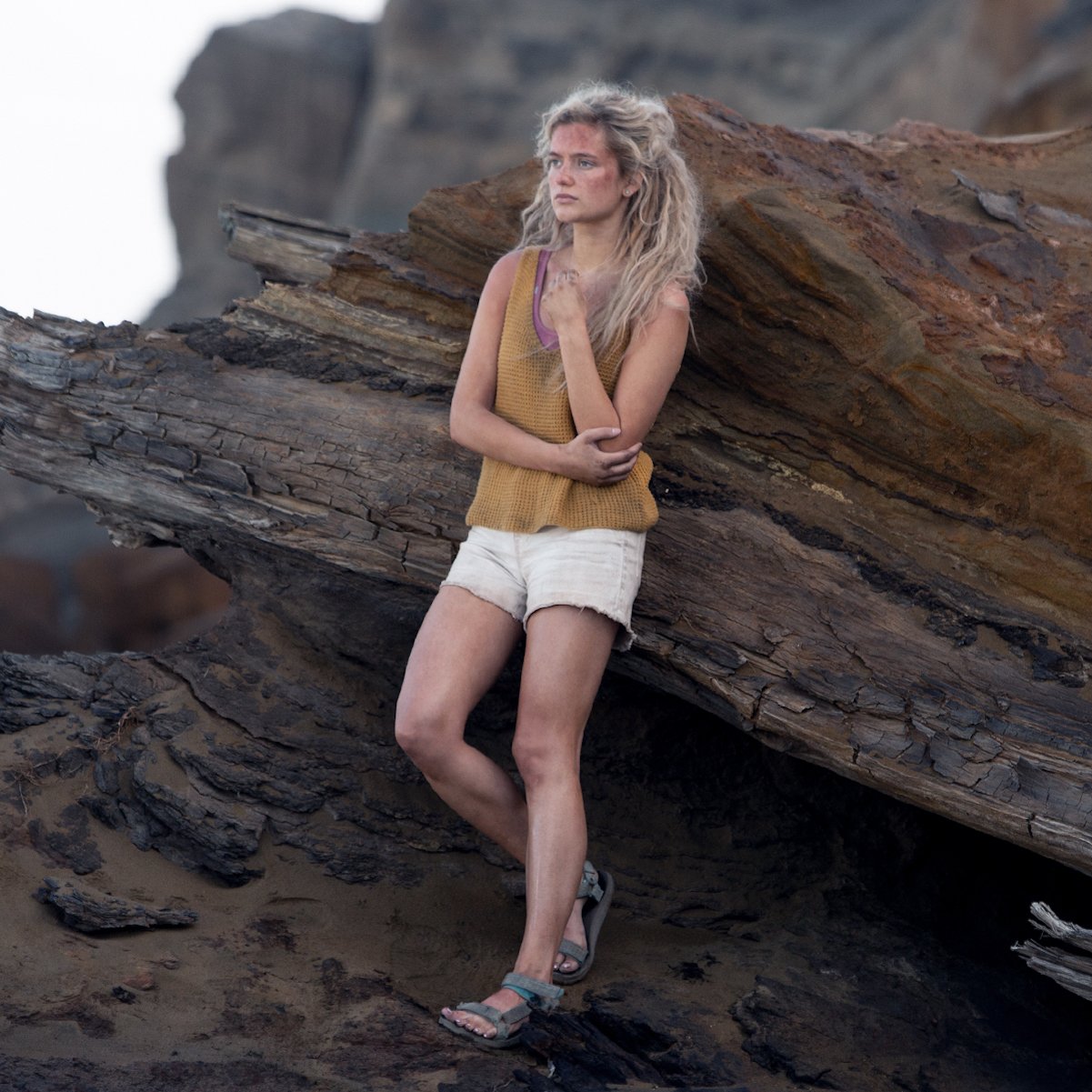 What Mia Healey's character deals with in 'The Wilds'
In The Wilds, Shelby's parents send her to what they believe is a conversion therapy "retreat" after they find out she's gay. When the plane she's on crashes, Shelby figures out how to survive alongside several teen girls.
Shelby is a natural leader of the group, practicing kindness with all. While at first, viewers believe the only thing Shelby's hiding is that she is missing her two front teeth, it's slowly revealed throughout season one that Shelby is gay, and dealing with internalized homophobia and a growing crush on fellow out teen Toni Shalifoe (Erana James).
How her character's identity evolves
RELATED: 'The Wilds': Creator Sarah Streicher Explains Diverse Casting Decisions
Shelby at first seems to be at odds with Toni, who's an out lesbian on the island. Toni believes Shelby is homophobic, who uses Christian ideology to justify her beliefs. However, as they spend more time together, Toni realizes that Shelby is part of the LGBTQ community and figuring out how to navigate her growing feelings for Toni.
The Texan teen eventually can't fight her feelings for Toni anymore, and kisses her while the two are alone. Toni respects Shelby's privacy and doesn't tell any of the other girls about the two of them. Their status as a couple remains unknown in the season one finale.
What Mia Healey loves most about 'The Wilds'
Healey expressed in an interview with E! News that she really appreciates and loves the LGBTQ representation shown in Shelby and Toni's love story, as well as through their characters as individuals.
"I think it's really important to see queer storylines at the front-and-center," the actor said. "I think for a long time that hasn't been done, especially a lesbian storyline."
She continued to explain why it's "important" to showcase LGBTQ stories about young girls.
"It's so important to show young women and young queer people that these stories are beautiful and they're complex," she continued. "And, you know, they have so much gravitas and it's beautiful."
Healey also noted the moment in which Toni confirms with Shelby that Shelby does in fact want to take their relationship to a more intimate level.
"I think it's always important to showcase consent and I think it's great that you're seeing that through a lesbian relationship as well," Healey said. "Everyone should be asking for consent, it's a very important thing."
As for how believably in love Toni and Shelby appear on the show, Healey credits her off-screen friendship with James.
"We were such close friends when we first met on the pilot," the actor expressed. "Maybe it was epic casting because they could just maybe tell that… our energies just got along well with each other. We had a lot of harmony."
The Wilds season one is available to watch on Amazon Prime Video.