Miami Dolphins Star Dan Marino Has Signed On With the Same Program Where He Saw Visible Success
The Miami Dolphins are a unique football organization. They are the only NFL franchise to have an undefeated season during their legendary 1972 campaign. Additionally, the Dolphins are one of only a few franchises that have never moved to another city. Despite the fact that the team has existed for nearly 60 years, identifying the Dolphins' greatest player is easy. That's Dan Marino. And the retired quarterback is leveraging his celebrity by re-upping with a program where he saw visible results a decade ago.
Dan Marino is the GOAT of Miami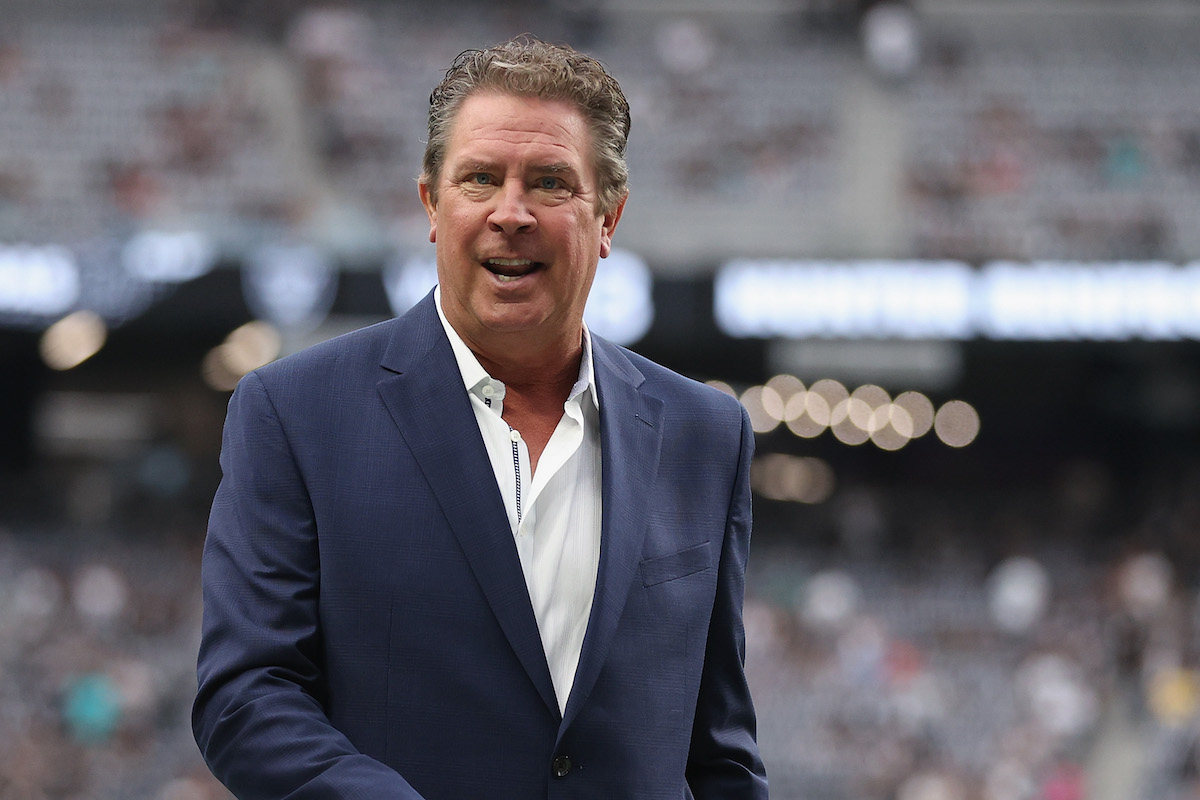 Dan Marino played his college days at the University of Pittsburgh. While playing for the Pitt Panthers, Marino consistently led the team to top-five finishes. He was projected to be one of the best quarterbacks in the already-talented draft class of 1983.
The Miami Dolphins selected Marino 27th overall. During most of his rookie year, he served as a backup to David Woodley. When Marino did get the chance to start, he would set records, such as setting the highest passer rating as a rookie when he played against the Buffalo Bills.
His success only continued from there, leading the Dolphins to the playoffs in 10 of his 17 seasons with the team. However, Marino would never win a Super Bowl and only competed in Super Bowl XIX. Regardless, he is still considered as one of the greatest QBs ever to play the game.
Marino retired after the 1999 season. He soon began commentating for CBS Sports during afternoon half-times. However, the old gunslinger began to pack on the pounds during his retirement and needed a solution.
What weight loss program did Dan Marino use?
Even for us non-professional athletes, we tend to gain weight as we age. The same could be said for Dan Marino. For the Dolphin's GOAT, weight loss was a high priority as he underwent two knee surgeries in retirement.
Instead of going crazy with calorie counting and weighing everything he ate, Marino wanted something simpler. That's when he got in touch with Nutrisystem. Though Marino wasn't very overweight, he lost 22 pounds with Nutrisystem for Men. The two entered a partnership with Marino being a paid spokesperson.
Marino started his endorsement about a decade ago, but the two recently teamed up again. The former Dolphins QB agreed to an endorsement deal "because it always worked for me," he told The Leaf.
And while he loses body weight, he's likely adding some weight to his bank account. However, it's unknown the exact dollar amount he's getting for the sponsorship. Fox Business estimates singer Marie Osmond made an estimated $1.65 million for her deal with Nutrisystem.
How Nutrisystem for Men is different from other weight-loss programs
Nutrisystem for Men, unlike most weight-loss programs, is designed for men. As it turns out, many men are embarrassed to admit they're dieting, The New York Times reports.
Nutrisystem designed its men's program around that fact and internationally markets itself as a weight-loss program instead of a diet. It can be even more difficult for bachelors to drop weight because they often eat out instead of cooking their meals.
Nutrisystem for Menaddresses that too. People who sign up for the system are delivered easy-to-cook meals at home. All of the meals have been weighed and counted for calories.
The program uses the classic weight-loss technique of "calories in, calories out." If you're burning more calories than you're consuming, you'll get closer to a healthy weight. Fats, proteins, and carbs don't matter as long as you're burning more calories than you're consuming.
The biggest con for Nutrisystem may be the price. Though it offers various plans, most cost around $13 a day. Sure, this is much cheaper than eating out every meal. But it's relatively pricey for consumers who shop frugally at the supermarket. For many, though, the cost is worth achieving a healthier weight.
RELATED: Dwayne' The Rock' Johnson Shares His Outrageous Cheat Meals From 5 Pints of Ice Cream to 18 Sushi Rolls