'Miami Vice': Edward James Olmos Insisted on 'Wash-and-Wear' Suits for Lt. Castillo
While the 'Miami Vice' leads wore the latest designer clothing, Edward James Olmos insisted on the most practical suits for Lt. Castillo.
A year after the 1984 premiere of Miami Vice, Bloomingdale's executives noticed how the TV show had an impact on department store sales. In short, customers were looking to buy more light-colored fabrics, linen pants, and espadrilles. They wanted to look like Det. Sonny Crockett (Don Johnson).
"The show has taken Italian men's fashion and spread it to mass America," the Bloomingdale's exec told Time in '85. It wasn't just Johnson's character either. Trudy (Olivia Brown), another vice-squad detective, sported the hottest women's styles of the day.
Philip Michael Thomas, who played Crockett's partner Det. Rico Tubbs, struck a decidedly sharper image with his double-breasted designer suits and dark shirts (open several buttons, of course).
On the other hand, department-store customers weren't flocking to stores to look like Lt. Martin Castillo (Edward James Olmos). When preparing to play Castillo, Olmos insisted on the simplest wardrobe possible.
Edward James Olmos wouldn't look at designer suits while creating Lt. Castillo on 'Miami Vice'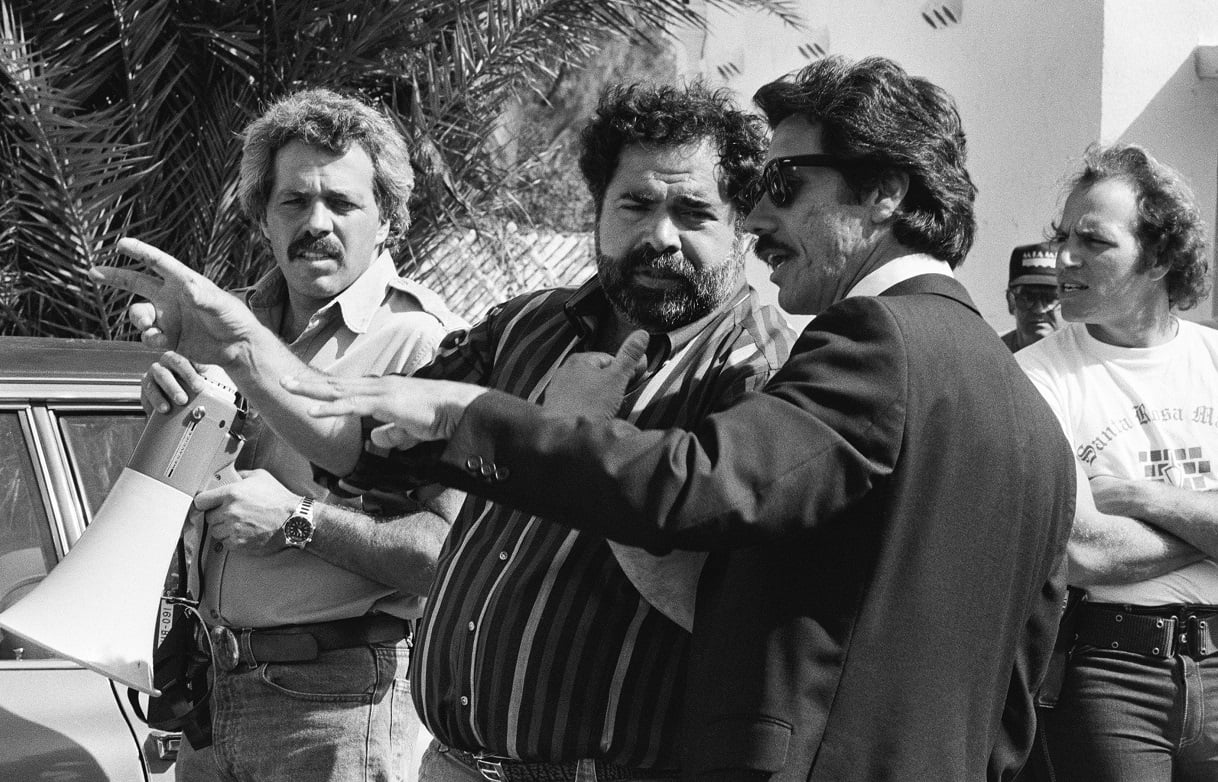 Incredibly, Olmos got the Castillo role over the phone one night at his home in Los Angeles. The following morning, he was on the set in Miami, deep into playing the character he'd created on his overnight flight. And Olmos had found his desired wardrobe waiting for him when he arrived.
When he'd made his requests for clothing, Olmos knew he didn't want Castillo to look anything like Crockett or Tubbs. "I mean, every single outfit these guys were wearing was, like, Versace," Olmos recalled in a 2013 Television Academy interview.
"Do me a favor: Get me a black suit," he told wardrobe. "Make it a 'wash-and-wear.' Throw it in the washing machine. Wash it and don't iron it. Just let it be used. And get me a thin tie. Any color shirts, that's up to you. Just make them very inexpensive shirts."
Oddly enough, Olmos capped it off with wrestling shoes (a comfort choice). And with that, after thinking about creating the Castillo character for a few hours, Olmos had established the simple, no-nonsense look that perfectly matched the character's being.
Olmos also insisted on keeping Castillo's office entirely free of clutter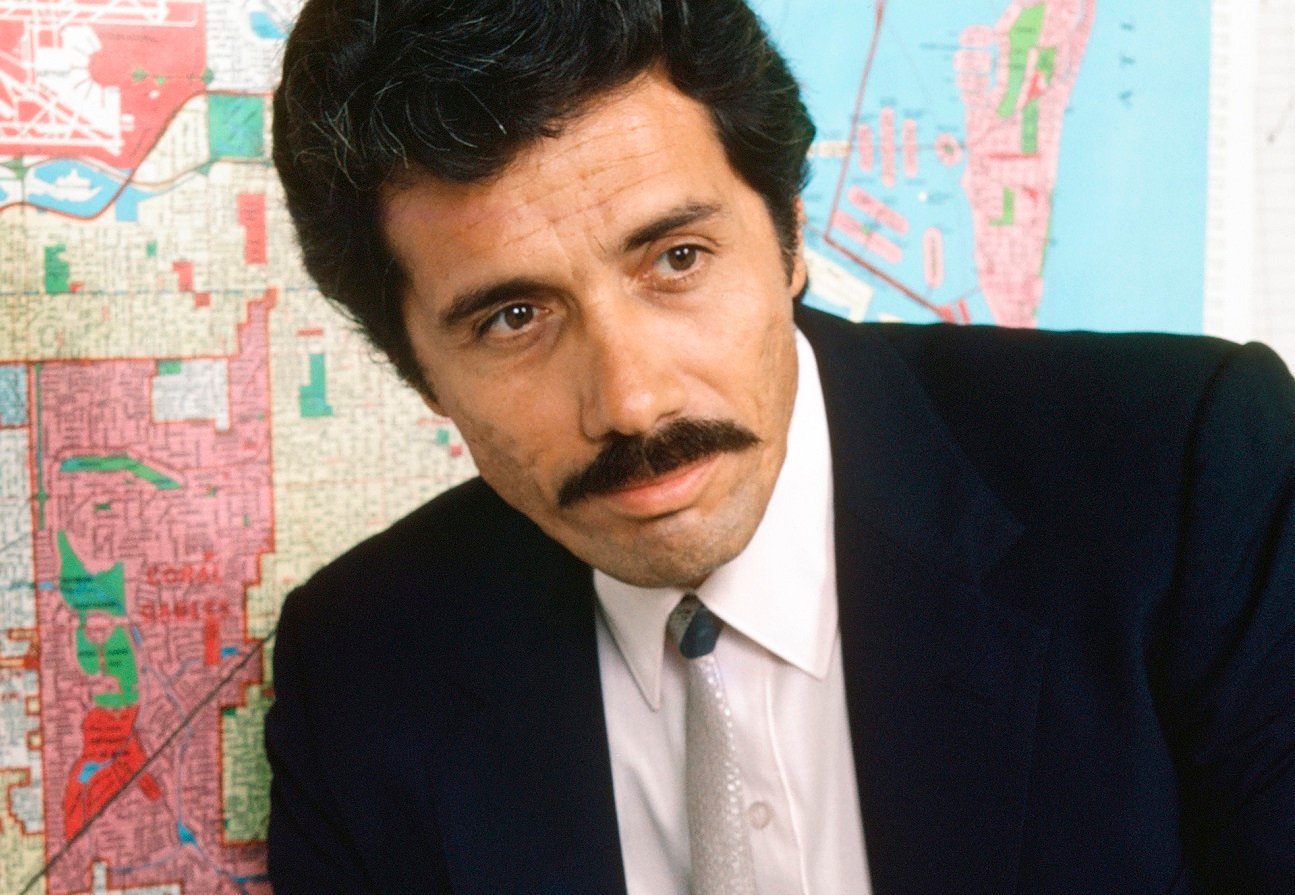 Olmos was joining Miami Vice six episodes into its first season, so it might sound like he had an excessive amount of influence with regard to creating Castillo's character. It wasn't an accident: Olmos wouldn't accept the part until he got creative control over Castillo.
That decision also gave him influence when it came time to set up Castillo's office. While set designers had filled the room with papers and files, Olmos requested they clear everything out. He saw Castillo as living in a focused, uncluttered world. (The only prop he requested was a bottle of aspirin.)
When rehearsals began, Olmos also insisted on Castillo's door being closed. That put Olmos at odds with Johnson, the show's star, on his very first day on set. Looking back, Olmos thought the confrontation between him and Johnson helped when it came time to shoot Castillo's first scenes.