Micah Plath's Net Worth Isn't Too Shabby for a 20-Year-Old
Ever since Welcome to Plathville first premiered on TLC, viewers have been fascinated by Kim and Barry Plath's unconventional (and often controversial) way of raising their nine children. The couple not only homeschooled their kids in a fundamentalist Christian household, but they also put strict limits on technology use, sugar intake, carbonated beverages, internet access, and more. As more of their children have come of age, the Plath kids rebelled against their sheltered upbringing — and their son Micah is no exception. Now that the second-oldest son has left the nest and started a modeling career, fans have wondered: What is Micah Plath's net worth? Keep reading to learn more.
Micah and Moriah moved out of their parents' home
It was a brave and bold move when Micah decided to move away from the family farm and out on his own to explore his modeling career. This decision has not come without controversy and emotional battles with his family regarding his decision.
This is the theme of the Welcome to Plathville, which stars Micah, his sister Moriah, and his brother Ethan (and Ethan's wife Olivia), who have all rebelled against their family's strict rules to strike out into the world on their own. The parents of these young people hold some very strict and very conservative views about dating, sex, and relationships among other things. The family has not been pleased by some of the actions of their older children.
Micah Plath has a budding modeling career
The decision to leave his family to explore a modeling career is something that has paid off for the extremely handsome Micah. His specialty is to participate in photo shoots that are a bit on the steamy side. He tends to pose shirtless, but his photos are anything but trashy. He has a confident and detached look about him that simply demands that his picture be put on nearly every male fashion magazine out there. Still, these are among the reasons that his family is so opposed to the decisions that he has made. They believe that posing in this way goes against their religious views. 
One rumor that gained some traction with fans of Plath was that he might consider opening an OnlyFans page to continue to promote his career and supply the fans with the content that they really want. Plath addressed the issue saying that pornography was a big no-no in the household that he grew up with. Despite the fact that he has decided to go against many of the rules that he grew up with, he has stated that he has no plans to open a page on the site at this time. Recent news from OnlyFans about banning explicit content on their platform may make this conversation a moot point anyway.
What is Micah Plath's net worth?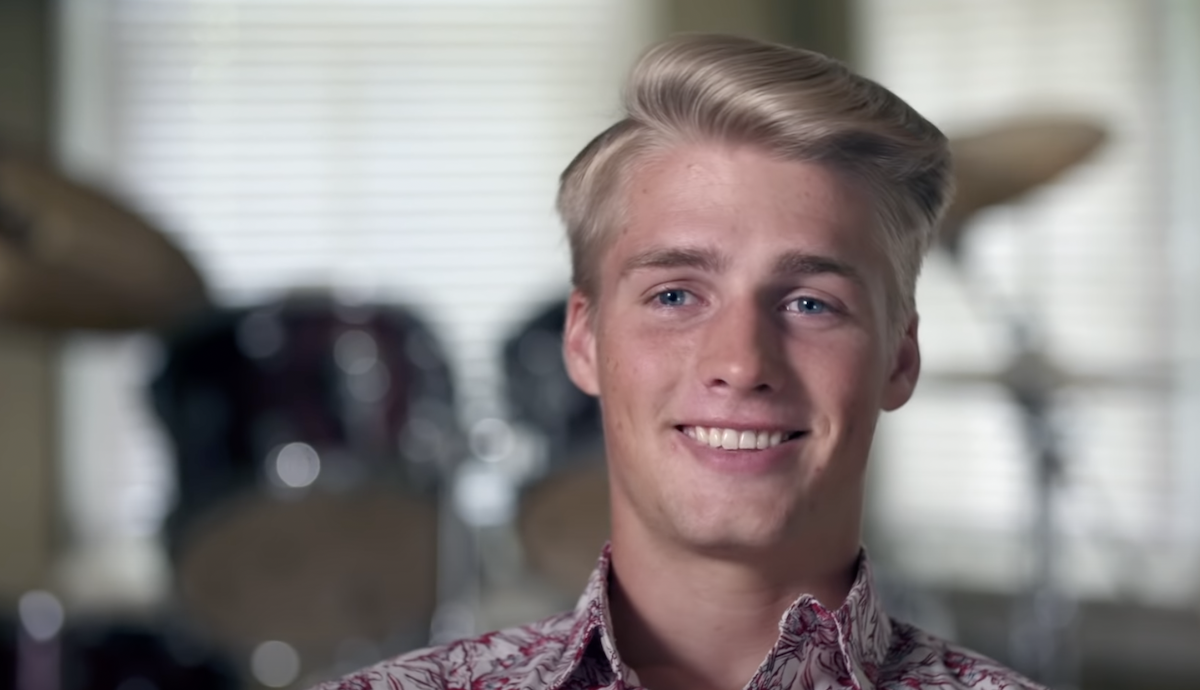 Much chatter has emerged about Micah Plath's net worth and how well he is doing financially based on the fact that he participates in the TLC show and has an emerging modeling career as well. Of course, it is always a challenge to nail down the exact net worth of a private individual, but the rough estimate of his net worth is around $100,000 at this time. Interestingly, that is only about 10 percent of the net worth of the Plath family, according to the available information on the Internet. They have clearly benefited well from having a popular reality show on a popular network. 
Keep in mind that Plath is still very young and just now branching out into his modeling and television career. It should be expected that he will likely pick up more fans as time goes on, and this will likely enhance his net worth moving forward. Even at this current net worth, he is well beyond where most people his age find themselves. Once more endorsements and other business deals start to roll in, it is likely that Plath will find himself gathering additional dollars for his hard work in the industry.