Michael B. Jordan Accepts 'Victory' Over Michael Jordan: 'Maybe He Will Have To Start Using His Middle Initial'
Actor Michael B. Jordan wasn't named after the former professional basketball player, Michael Jordan. But that doesn't mean that he hasn't dealt with repercussions due to their shared moniker. So when he earned a new title in November 2020, the actor took the win gracefully, if a little cheekily.
Michael B. Jordan is an actor known for 'Black Panther'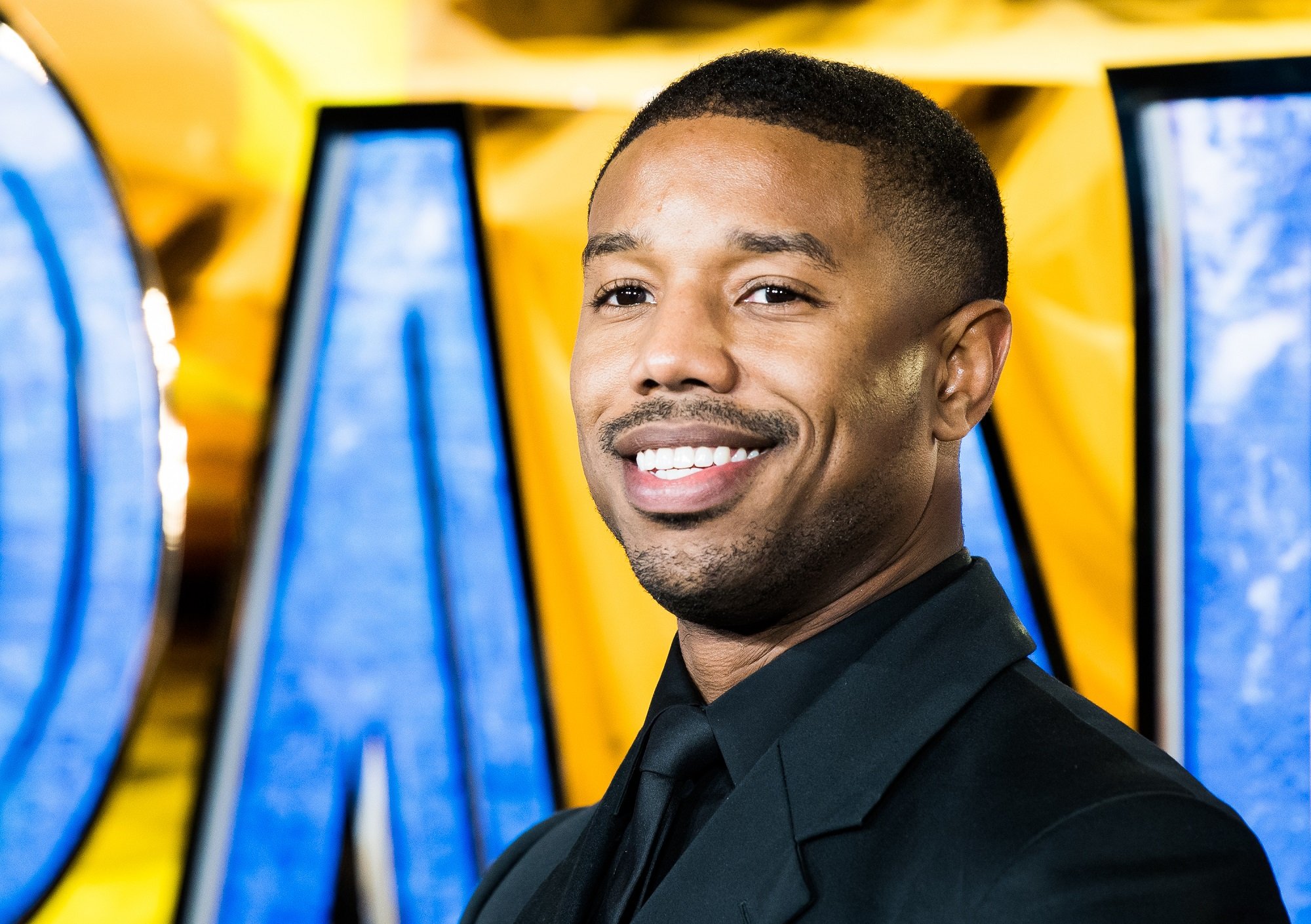 RELATED: 'Black Panther' Star Michael B. Jordan Felt 'A Little Bit Depressed' After Filming Wrapped
Michael B. began acting as a child. He starred in the first season of HBO's The Wire. He then spent a few years on All My Children. The actor was then cast in the hit sports drama series Friday Night Lights, where he portrayed Vince Howard for two seasons. After an arc on Parenthood, he made his transition to the big screen.
Michael B.'s breakout lead film role came with 2013's Fruitvale Station. He followed this up with back-to-back Marvel films, starring as Johnny Storm in 2015's Fantastic Four and as Killmonger in Black Panther. Other recent notable projects include the Creed films, Just Mercy, and the Netflix superhero series Raising Dion, which he also produced.
He shares a name with the retired basketball player, Michael Jordan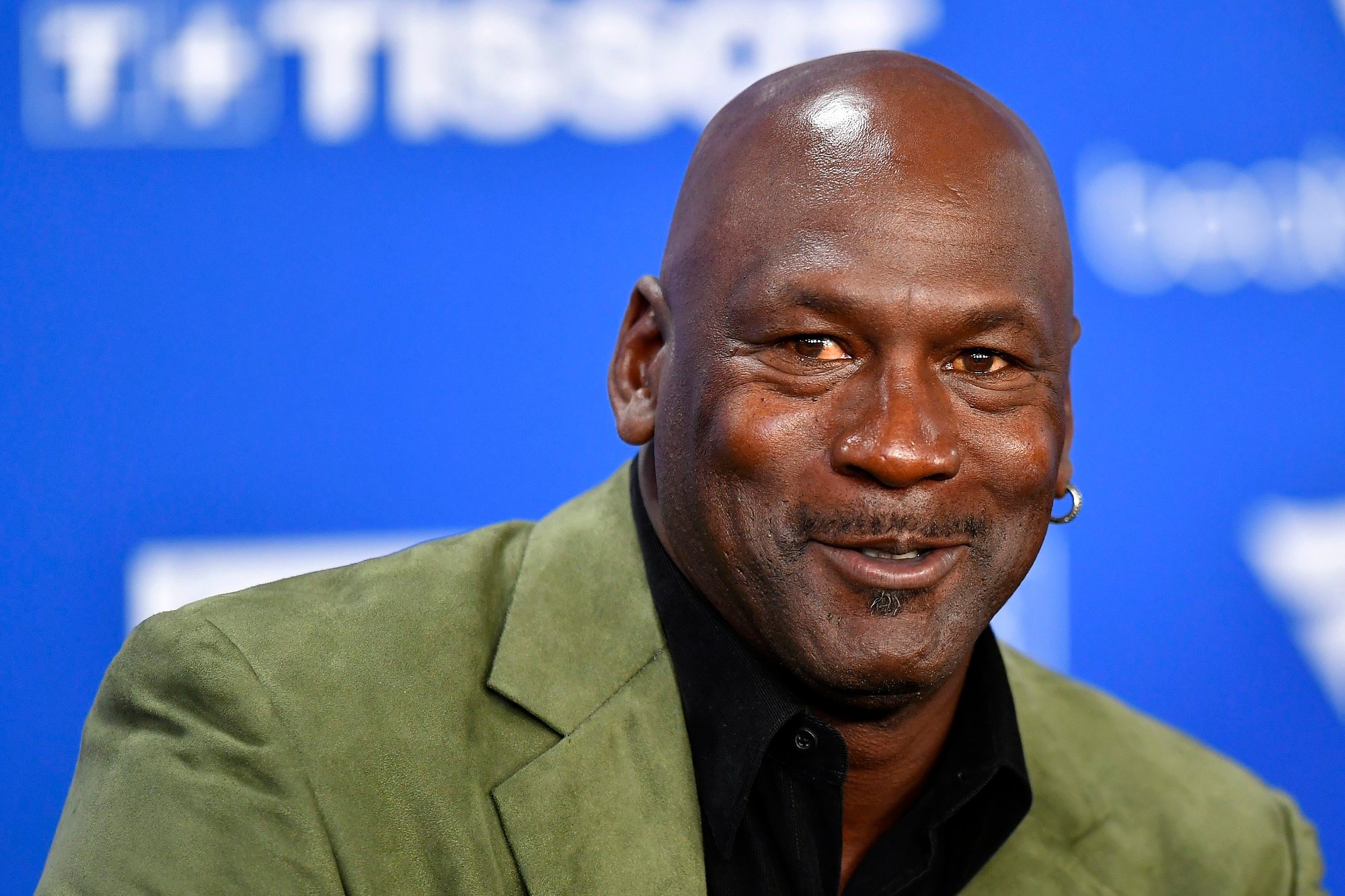 Michael B.'s stage name comes with the addition of his middle initial, standing in for his middle name, Bakari. While many actors have to take stage names because another actor is registered in the Screen Actors Guild under their birth name, Michael B. added the initial because of the very famous athlete he shares his name with.
He was "teased" when it came to sports because of his name. "I couldn't be the guy with the name and not be good at it," Michael B. told Men's Health. He also hasn't met the Charlotte Hornets team owner. "I never met Michael Jordan. I never want to officially meet him until I'm at a point where he knows who I am and I know who he is," he explained.
Michael B. Jordan was named People's Sexiest Man Alive in 2020
Every year, People Magazine puts out their Sexiest Man Alive issue. Past winners include Brad Pitt, the Rock, and John Legend. While one man takes the cover (and the coveted title), others are honored as well — many of them actors, but also other notable public figures.
"It was a cool feeling," Michael B. told the publication of receiving the title. "It's a good club to be a part of." He said that friends had joked, "it's the one thing you're probably not going to get," so he was glad to prove that wrong. "I think my mom is probably the most excited," the actor continued, of his family members' reactions.
The actor and the former athlete both made the magazine
"So now you're the sexiest," said the titular host on Jimmy Kimmel Live. "And that's it. Nobody's going to challenge it." Kimmel noted that he had received a spot on the sexiest at every age list, which gives the title to one person for each age. He then pointed out who received the title for a 57-year-old: Michael Jordan.
"But I think even maybe more rewarding for you is look — Michael Jordan is a tiny, little sexy person, and you're the big sexy person!" "I'll take that victory," Michael B. laughed. "I'm not going to have too many of those over M.J., so imma take that one." Kimmel added, "Maybe he will start having to use his middle initial."