Michael B. Jordan and Ryan Coogler Knew They Were Going To Make 'Creed' Long Before They Filmed 1 Frame of 'Fruitvale Station'
Michael B. Jordan's rapid ascension into one of Hollywood's most sought-after actors has been remarkable. After starting his career as a preteen on HBO dramas such as The Sopranos and The Wire, he transitioned into films when he landed the lead role in the biographical drama Fruitvale Station in 2013. 
Fruitvale Station was the first collaboration between Jordan and esteemed director Ryan Coogler. The two formed a close bond during production and went on to create three more films together, Creed, Black Panther, and Creed II, but few people know that they had decided to create Creed long before they shot a single frame of Fruitvale Station. 
Michael B. Jordan and Ryan Coogler agreed to make 'Creed' before they filmed 'Fruitvale Station'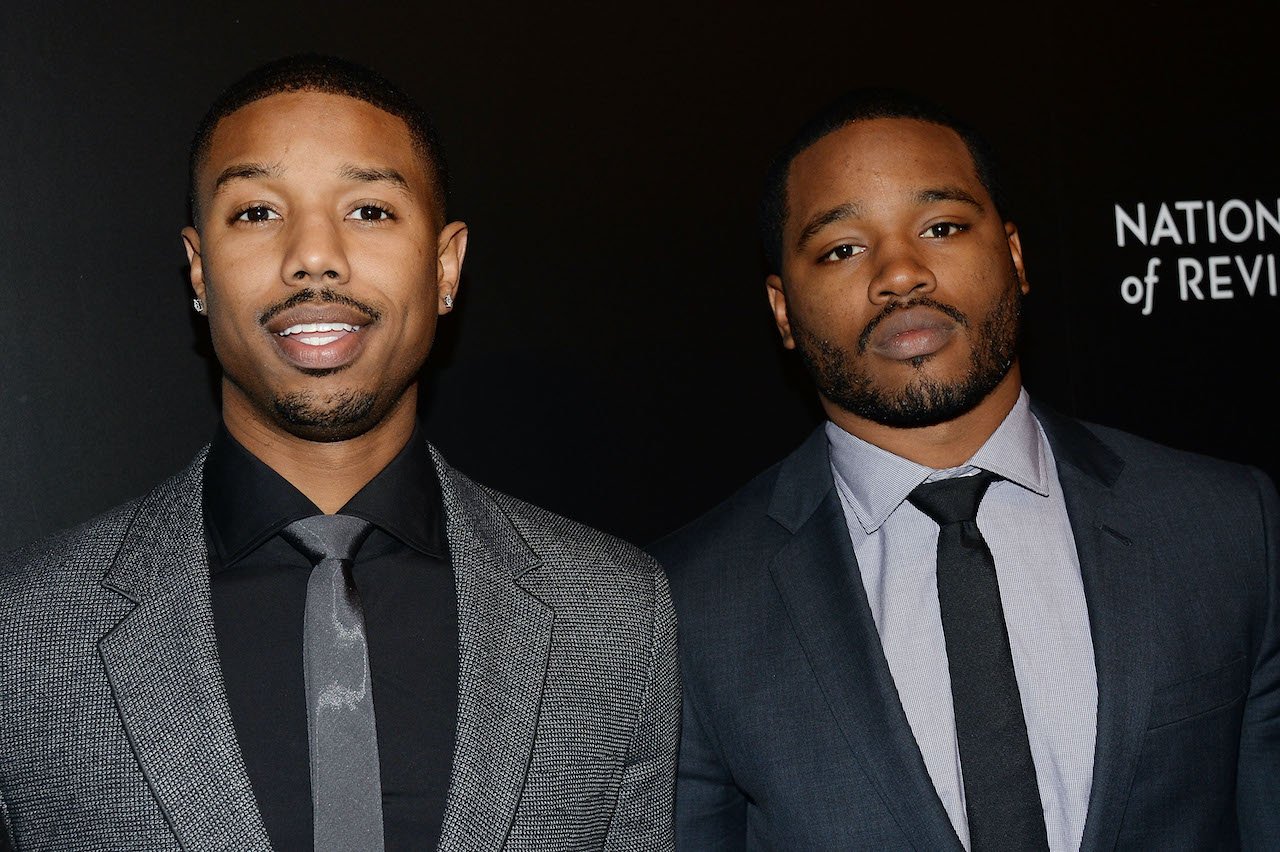 Jordan discussed his prolific relationship with Coogler during a resurfaced 2019 interview with Vanity Fair. During the conversation, Jordan said that he and Coogler asked him about starring in the movie out of the blue, and he obliged with no question. 
"For me, Creed was something me and Ryan talked about before we shot one frame of Fruitvale Station," Jordan revealed. "It was something that was in his head a long time ago. I remember him just asking me, like 'Hey man, I'm doing this movie about Apollo Creed's son, do you want to play him?' And I was like, 'Yeah, cool, let's do it.'"
Michael B. Jordan lacked confidence as an actor when 'Fruitvale Station' filming began
Even though Jordan emphatically accepted the lead role in Creed, the actor was secretly quite insecure about carrying the film. In the same interview, Jordan admitted that he lacked confidence in himself as an actor around the time he filmed Fruitvale Station, and had no idea if his acting career was going to pan out. 
"Fruitvale Station for me was I guess the first time that I ever had an opportunity to carry a film," Jordan said. "I think inside, I as an actor at that age was pretty insecure and not really confident in what the future was gonna be."
Ryan Coogler had to convince Sylvester Stallone to star in 'Creed'
Because Jordan was a relatively unproven film actor at the time, Coogler knew that it would be hard to get Creed greenlit by a studio. On top of that, he had to convince Sylvester Stallone, star of the Rocky film franchise that Creed is based on, to be in the movie. According to Jordan, this wasn't an easy task. 
"During that production, Ryan was running back and forth to MGM, Sly, just trying to make it happen," Jordan said. "Trying to convince Sly to kinda come back in a role he wasn't really planning on doing. And yeah, that process was another milestone moment for me."
Even though getting Creed off of the ground was difficult, everything worked out in the end. Jordan and Coogler maintain a close relationship to this day, and Jordan will be directing Creed III.