Michael B. Jordan vs. Steve Harvey: Is 'The Wire' Actor Worth More Than His Girlfriend's Dad?
It's been a minute since Michael B. Jordan broke millions of hearts by officially going public with his girlfriend, Lori Harvey. The daughter of another famous celebrity, Steve Harvey, Lori is a model in addition to being an influencer. She had accrued 3.2 million followers on Instagram alone and, thanks to her dad, lives a life filled with luxury. But who is worth more, Steve or Jordan?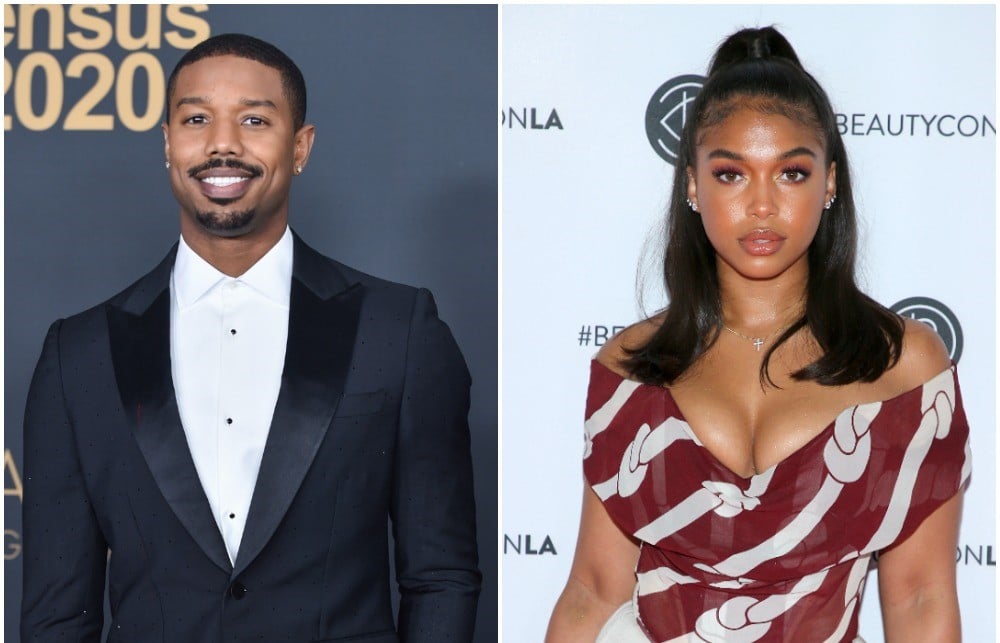 In the past decade, the buzz over Jordan has skyrocketed. He has become one of Hollywood's leading men starring in blockbuster films like Creed and Black Panther. Jordan's looks have also sparked no small amount of attention as well. In fact, in 2020 he was named the "sexiest man alive" by People Magazine. Amazon also capitalized off of the actor's looks recently with a hilarious and well-received Alexa commercial.
Steve Harvey shares his thought's about his daughter's boyfriend
Because Jordan is considered a heartthrob, many of his fans were hilariously devastated to learn that he had a girlfriend. But how does Steve feel about Jordan's relationship with Lori? On an episode of the Steve Harvey Morning Show, the host revealed that he liked Jordan, but he still had some paternal reservations.
RELATED: Lupita Nyong'o Joined the 'Black Panther' Cast Before Ever Reading a Script
"I like this one," Steve shared about Jordan. "I still got my eye on him." The Family Feud host continued on to share that he was protective over his daughter. "I might like you, I might approve of you, but I got a thumb-size section of my heart filled with nothing but pure hatred for your a*s. Just in case I need it. Like right now? Nice guy…But I got this little section partner, where all I gotta do is click a switch and I can hate your as*. 'Cause, you ain't the sexiest man in the world to me! Let's be clear about that."
Steve Harvey started his career before the 'Black Panther' actor was born
A fellow actor, Steve likely knows the challenges of navigating a romantic relationship in the spotlight. And while Jordan has an impressive amount of credits on his resume, Steve has been in working in the entertainment industry for longer than Jordan has been alive.
Steve began his career in comedy, but today he wears many different hats in the entertainment industry. Like Jordan, his is also an actor and a producer, but he is also a TV presenter, author, broadcastor, and game show host in addition to that.
Does Michael B. Jordan have a higher net worth than his girlfriend's dad?
But is Jordan worth more than his girlfriend's dad despite the fact that he's been the game for a lot less time? According to Celebrity Net Worth, Jordan is worth $25 million dollars and considering he has some acting projects in the works, we can only expect that number to increase over time. While Jordan's net worth is impressive, it can't hold a candle to Steve's. Lori's father is worth a staggering $200 million. In fact, Steve's salary of $45 million is more than Jordan's entire net worth. Clearly, Jordan has a long way to go if he intends to catch up (financially) with his girlfriend's dad.