Michael B. Jordan Has Finally Moved Out of His Parents' Home
For many years, Michael B. Jordan lived in the same home as his parents. In January 2020, Jordan appeared on The Ellen DeGeneres Show where he told DeGeneres that he finally moved out of his parents' house.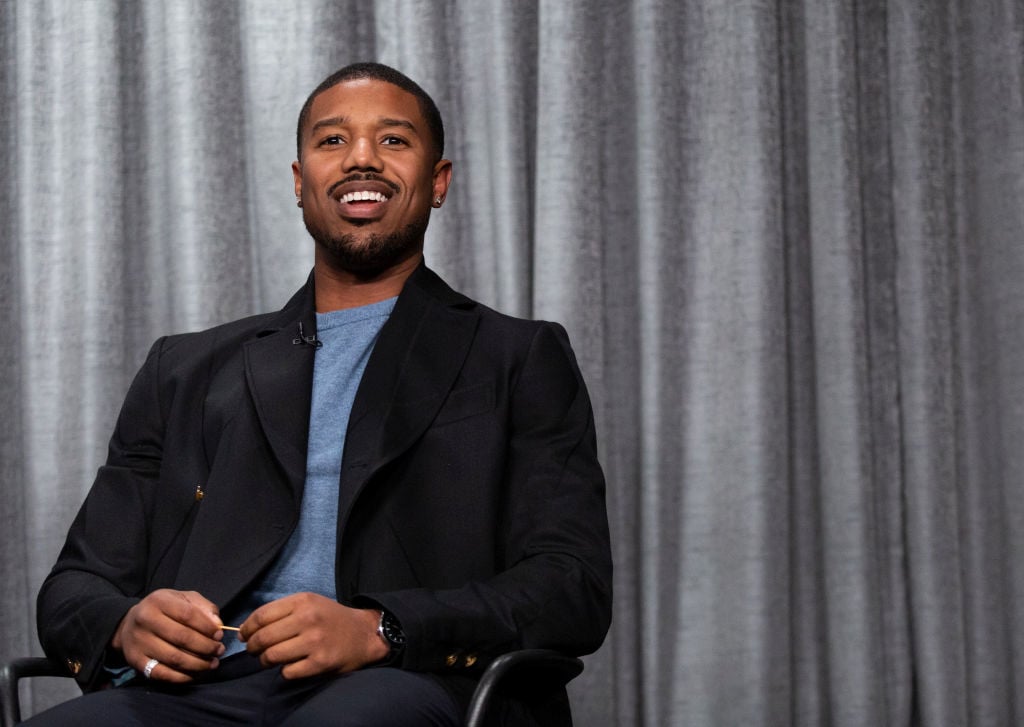 Michael B. Jordan bought the house for his parents
In 2016, Jordan bought a house for him and his parents in Sherman Oaks, California.
"… It's every kid's dream, to buy their mom and dad a house," he said.
While many viewed Jordan's living situation as him living with his parents, really, Jordan's parents lived with him in a home he bought for them.
During an appearance on The Ellen DeGeneres Show, Jordan said that he had a "roommate relationship" with his parents while living with them.
"You get home-cooked meals, but then you also have random trips to the kitchen in the middle of the night. Just the random run-ins that just might be a little uncomfortable from time to time," he said.
The actor moved out of his parents' home
When appearing on The Ellen DeGeneres Show in January 2020, Jordan revealed that he did move out of his parents' home.
"It happened… It's good. It's nice. I'm pretty sure they saged the entire house when I left," Jordan said. "Like, they lit incense and bleached it down and got rid of all of me and then I got a place."
The Black Panther actor added that although he moved out, he is still close with his parents and they see each other frequently.
"Yeah, we're close enough," he said. "You know, driving, Sunday dinner. Mom and dad, they cook. I'm close enough that, yeah, we can get there. But I'm still, like, 20 minutes away, which is good."
RELATED: 'Just Mercy' Star, Michael B. Jordan on the Importance of Movies Showing Not Just Slavery but Activism
Michael B. Jordan discussed his role in 'Just Mercy'
Jordan starred in Just Mercy in 2019 along with Jamie Foxx and Brie Larson. The movie is based off of a true story, and Jordan played Bryan Stevenson, a defense attorney who appealed the murder conviction of Walter McMillian, played by Foxx.
"It's so timely," Jordan said of the movie. "It takes place 30 years ago, but it could have been yesterday…That's what made me really want to get behind this project and put it on the biggest platform possible to get as many people to see this thing because it's a human thing at this point, you know? It's the humanity element of it all."
He continued, "The kind of reputation and stigma that's been put on black and brown people, you know, in this world—especially in this country—is unfair… And, you know, they say slavery ended, but it just evolved over time. And we have to change the narrative."
What Bryan Stevenson thought of Michael B. Jordan
During Jordan's appearance on The Ellen Degeneres Show, Stevenson dropped by and gave his opinion on Jordan's portrayal in Just Mercy.
"First of all, he is so talented and he is so gifted. But he is also deeply committed to these issues. And when I met him, that gave me so much confidence about this…And he was so committed to doing things right. He worked super hard," Stevenson said. "There's a choreography to being in the court. He got all of that down. He really focused and he wanted to do everything authentic. And I said, 'That's so great, Michael. I appreciate that.'"