Michael B. Jordan Knew He Loved Acting After 1 Scene in 'The Wire'
Michael B. Jordan is certainly one of Hollywood's leading men. The actor has worked on huge films such as Creed and Black Panther and TV shows such as The Wire and he continues to book coveted roles on a regular basis. But Jordan certainly didn't become a celebrity overnight. In fact, the actor has been working diligently to build up his resume since he was a child.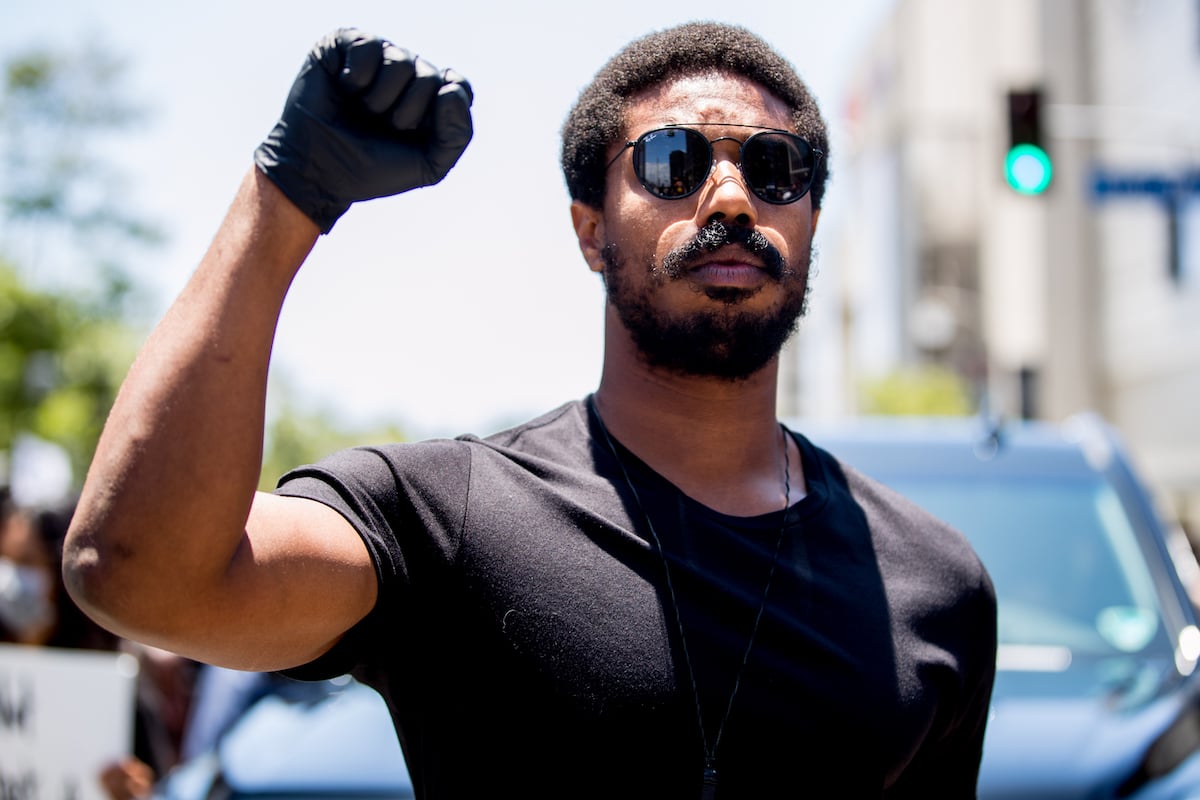 Michael B. Jordan started acting at a very young age
Jordan actually got his start in the entertainment industry at a very young age. In fact, he was only 12 when he decided to pursue acting. Like many other actors, his first few years were riddled with very small parts. But he got his first big break when he was cast as Wallace on The Wire. It was through the hit HBO show that Jordan really developed a solid foundation of what the entertainment industry was like. But despite the comprehensive education that Jordan was getting, he didn't decide he loved acting until he was filming one particular scene of The Wire.
The 'Without Remorse' star fell in love with acting on set of 'The Wire'
It wasn't until Jordan discovered that he could lose himself within a role that he truly became enamored with the craft of acting. And the actor actually wasn't able to get to that place alone. In fact, it was another fellow actor who gave him the advice he needed to truly get into character. This advice would come three years after Jordan started pursuing acting professionally and it would come from Andre Royo, who played Bubbles on The Wire.
"There was a scene where Wallace first started snorting stuff as a young drug dealer, and I'm just mimicking," Jordan recalled to Interview Magazine. "I mean, I'm from northern Jersey. I've seen people sell dope before, but when it comes to that stuff, I had nothing to pull from whatsoever, so he kind of pulled me to the side and coached me through it—you know, the feeling that you get from the top of your head all the way down to your toes, and he really talked to me about losing yourself in that moment: 'Forget the cameras are here. Just block all that stuff out and really focus in on this moment and what you're going through and why you're doing it. What forced you to the point to try something that you've never tried before?'"
Jordan recalls losing himself in his character, Wallace
Continuing on, the Black Panther alum revealed that Royo's advice was the first time someone had ever given him one-on-one coaching to enhance his performance in a scene. Not only did he appreciate Royo's advice, but he also found it to be super effective. So effective, in fact, that he had a difficult time coming back to himself and leaving Wallace behind at the end of the day. Fortunately, Royo was able to guide Jordan back to himself.
"And I remember just losing myself, man—I checked out," Jordan shared. "And it took me some time to kind of get out of it. I was, like, sad the next day, and I didn't know why I was feeling that way. So Andre, again, pulled me aside and helped me get back from it. And I was like, 'Wow, that's a crazy feeling.' And I got excited. I was all, 'Oh, man, I want to do that again! I got to somehow get back to that place again.' And I think from that point forward, I've just been trying to find my moments and these roles where I lose myself and really dive in it."