Michael B. Jordan Really Sat in a Flaming Car During This Intense Movie Scene
Michael B. Jordan recently branched out into action movies with the release of Without Remorse, a film based on a Tom Clancy book of the same name. In doing so, Jordan, who typically stars in dramas such as Creed and Just Mercy, has opted to perform a bunch of insane stunts that literally put his life on the line.
One of the more impressive stunts in Without Remorse occurs when Jordan traps a man in a burning car with him for interrogation. And while many viewers might think that the flames engulfing their car are fake, Jordan recently confirmed that he was, in fact, sitting in a real blaze.
Michael B. Jordan sat in a burning car for a scene in 'Without Remorse'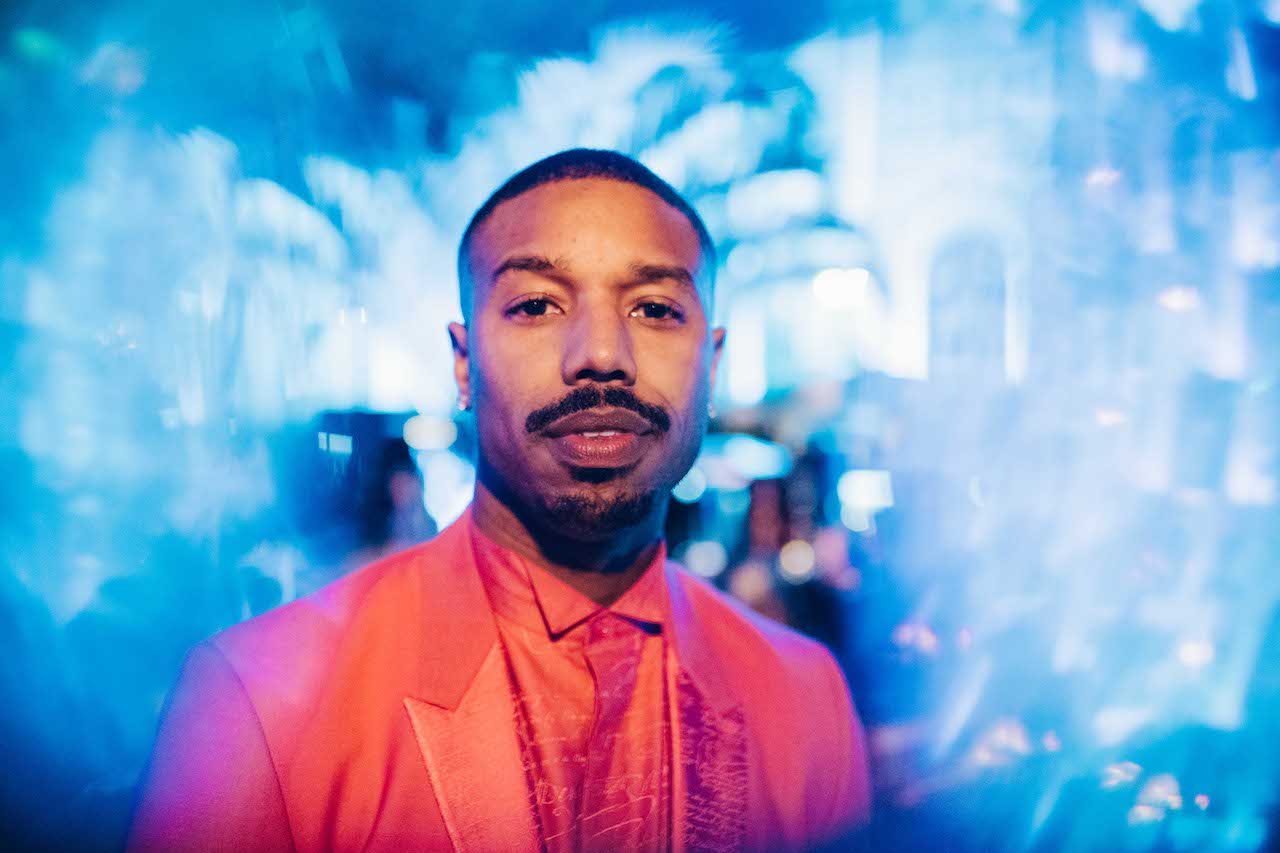 RELATED: Michael B. Jordan's Mother Got Tired of Seeing Him Die In His Roles — 'She Would Just Weep'
Jordan discussed the dangerous stunt in a recent interview with Jimmy Fallon. During the conversation, he admitted that there's no way to prepare for a scene that requires so much. 
"It's one of those things that—most of the stunts in the movie, you can train for," Jordan said. "You can't really train yourself not to be hot. You know what I'm saying? The fire is the fire." "That was probably the one stunt that I didn't think about as much, I just wanted to do it."
He was protected from the flames by a special gel
According to Jordan, the production crew did a lot of work to ensure his safety during the stunt, which included covering him in a special gel.
"They cover you in this flame-retardant gel," Jordan said. "You might lose some eyebrows and some eyelashes in the process. But I came away with most of mine."
When the time came to do the stunt, Jordan tried his hardest to avoid hesitating and prolonging the scene.
"You just hop in the car, man, and you do the scene," Jordan said. "And you know, you gotta get out. It was hot. It was hot."
He almost choked out Jamie Bell during another scene
Jordan's dangerous car-burning stunt was far from the only risky stunt in Without Remorse. Jordan also had to choke his co-star, Jamie Bell, during a scene when they're arguing, but nearly choked him out for real.
"Yes, that was actually very intense," Jordan told Entertainment Tonight. "And Jamie, I am so sorry, but … to my defense, he wanted it, ok? He told me to keep going, and I was like, 'Hey man, you sure?'" Jordan recalled. "At this point, my forearm is actually sore. For the next three or four days, my entire forearm was sore from choking him out, but he's a little glutton for punishment."
Even though Bell walked away with some serious bruises, Jordan is glad that the two were able to pull off such a convincing scene.
"He was sore," Jordan said. "I mean drinking tea, his voice was messed up, but that's why I love that guy, he doesn't stop. He is one of the best scene partners I've ever had and I was extremely blessed and lucky to work with him on this one."