Michael B. Jordan Said These 4 Movie Roles Led Him to Join the Protests: Are Creed and Killmonger Included?
Michael B. Jordan joined a Hollywood march against police violence organized by industry talent agencies on June 6. When the crowd got to the courtyard below the buildings, he gave a speech about why he marched. He said there were four roles he played in his career that felt relevant to the moment. Fans of the Adonis Creed and Killmonger actor should know them well.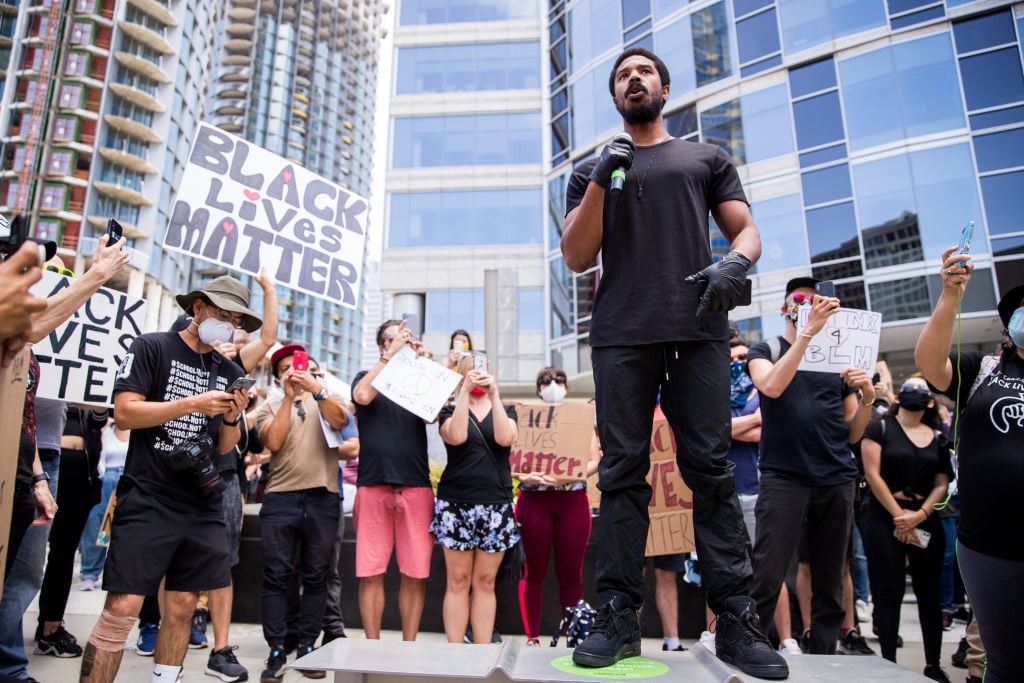 RELATED: Michael B. Jordan Just Fired the Police from Any Event He Attends
The Instagram account blacklove captured all five minutes of Jordan's speech. He continued to demand Hollywood make black hiring as much of a priority as gender parity, and to stop hiring police on its productions and events. Read what Jordan said about the roles that inspired him and watch his whole speech below. 
Michael B. Jordan played a victim of police violence in 'Fruitvale Station'
Fruitvale Station was the story of the police shooting that took place in Oakland. Jordan played Oscar Grant, the victim of the shooting. 
"I played four very, very important characters that affected my life," Jordan said. "Oscar Grant was one of them. Oscar Grant was killed by police on a BART train station in Oakland. I had an opportunity to embody who he was, I got an opportunity to feel the pain of his family, his daughter, his mother. I lived with that for a really long time and it weighs on you."
Sci-fi taught Michael B. Jordan more about oppression
Jordan also starred in and produced HBO's adaptation of Ray Bradbury's Fahrenheit 451. The novel and its film adaptations are about a future society that burns books.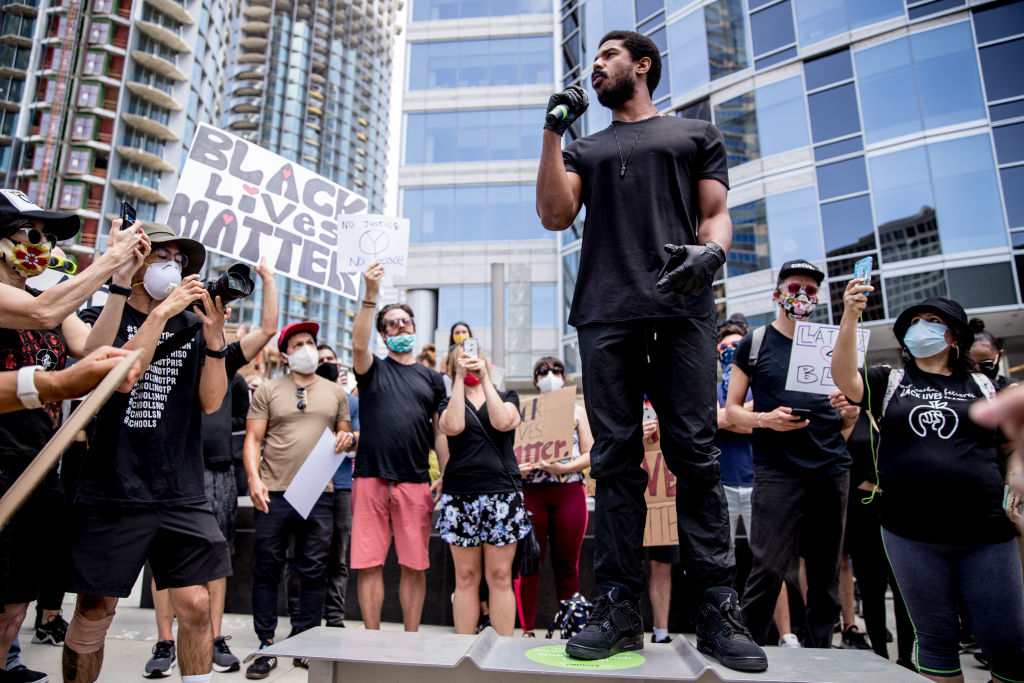 "I also played a fireman in Fahrenheit 451 who was thirsting for knowledge and joined a revolution," Jordan said. "Producing that movie made me really realize the lengths that the government and oppressors will go through to keep knowledge out of your hands. They know that if we can lock this up here that we'll be unstoppable and they're scared of that."
Yes, Killmonger from 'Black Panther' was one of the four
Jordan played the antagonist to T'Challa (Chadwick Boseman) in Marvel's Black Panther. However, even Erik Killmonger was righteous.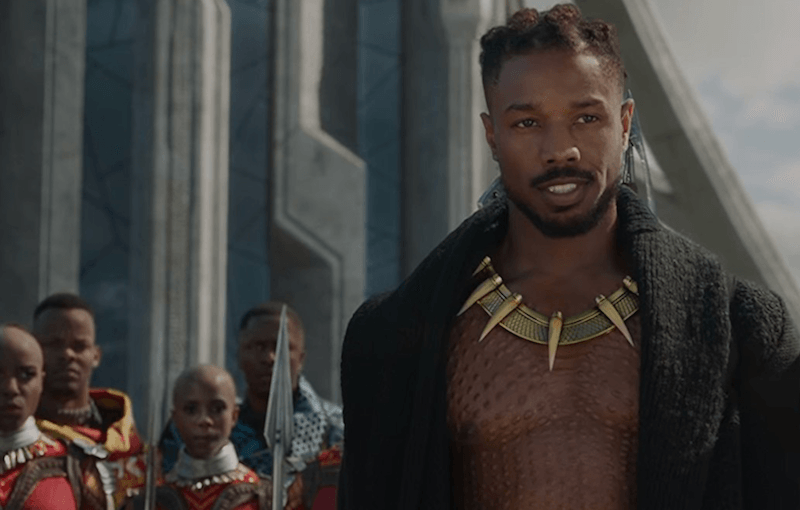 RELATED: 'Black Panther': People Still Wish Killmonger Had Survived, But Insist He at Least Got a 'Happy Ending'
"Black Panther, Killmonger, he was an activist, a revolutionary," Jordan said. "He is the product of a village that does not accept that child, cast him out. He will burn that village to the ground."
'Just Mercy' introduced Michael B. Jordan to a real life activist
Finally, Jordan's latest theatrical release, Just Mercy, cast him as Equal Justice Initiative lawyer Bryan Stevenson. Stevenson fights to overturn death row convictions for falsely imprisoned convicts. 
"I also had the opportunity and the honor to play Bryan Stevenson. He dedicated his life to combatting the racial legal system that we have right now. In doing so, I learned his tactics. I learned his mentality. I learned his approach to things. Very calm, very strategic, he's very thoughtful. We have to be proximate. We have to be close to issues."
Those four characters inform Jordan's activisim which continues today.
RELATED: Marvel Star Brie Larson Felt 'Honored' By 'Just Mercy' Diversity
"That's why I love and support everybody that's out here because we have to be out here together, showing the support," Jordan said. "I ain't up here for all the extra stuff. I just want to be here, be present and show you guys I'm here with you. Let's keep this sh*t going."