Michael B. Jordan Sparks Hope for Killmonger's Return to the MCU
Michael B. Jordan didn't say Killmonger is still alive. But he could return in another 'Black Panther' entry. Discover how he teased fans.
Michael B. Jordan played Killmonger in the Marvel Cinematic Universe. His role ended with Black Panther — or did it? The film shook the entertainment world when it debuted. Many critics praised it as one of Marvel's best movies for its casting choices and storytelling. One of the characters who received a lot of love was Erik Killmonger, T'Challa's cousin. 
Though a villain, Killmonger garnered a solid fan base. And despite his apparent death, fans still hope for his return. And in 2022, Jordan reinvigorated those hopes. What did he say about his character's potential future in the MCU?
Michael B. Jordan's Killmonger died in 'Black Panther'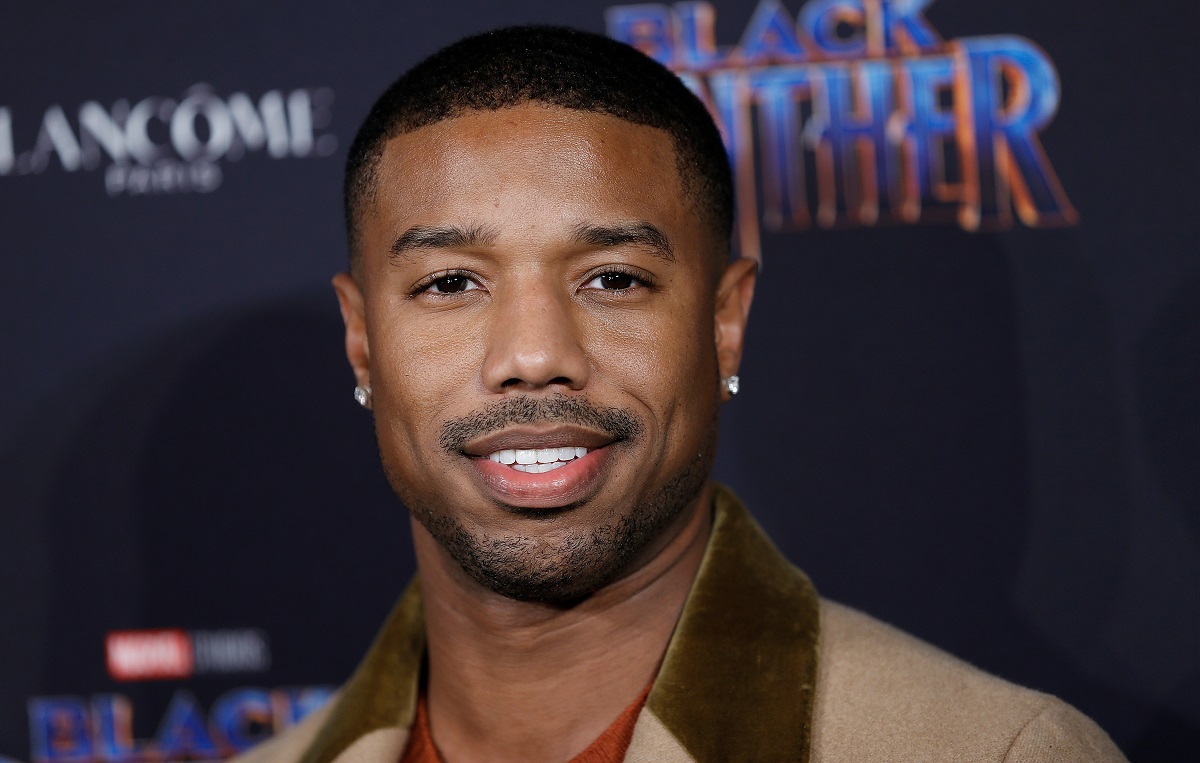 Black Panther focused on the fictional nation of Wakanda, which thrives due to a rare mineral called Vibranium. When the movie starts, King T'Chaka kills Killmonger's father following his betrayal of the country by trying to sell Wakanda's minerals.
Erik Killmonger develops the need for revenge for his father and against his relatives. He eventually finds his way to Wakanda, and upon landing, he makes his claim to the throne. Naturally, he and the acting ruler, T'Chaka's son T'Challa, battle for the crown. He wins by throwing T'Challa off the roof and becoming king.
T'Challa recovers and returns to fight his cousin. A battle between T'Challa and Killmonger ensues, resulting in Killmonger's death. When T'Challa promises to heal his cousin, Killmonger instead requests his version of a happy ending. He chooses to be buried in the ocean like his ancestors, claiming, "They knew death was better than bondage."
With Killmonger out of the picture, the status quo in Wakanda resumes. However, his death in the first movie ultimately ended any possibility of Jordan returning in another Black Panther project. 
Jordan sparks hope for his Marvel character's return
Ever since Killmonger died, fans hoped Marvel would resurrect him. But nothing was ever confirmed. However, Jordan's statements could indicate more to come for fans regarding their favorite villain.
Speaking to MTV News, the actor talked about the possibility of the character returning to the MCU. He expressed love for Killmonger and offered an open-ended answer about the character's future. "I think it's a character and a world that I love so much, who knows? But as we all know, Marvel has their plans and their things, who knows how things are going to shake out?" Jordan queried.
In 2019, reports surfaced that director Ryan Coogler had every intention to bring back Killmonger, along with most of the original cast. Given the first film's success and its ability to shape the studio's trajectory, it would make sense if they wanted to expound more on the characters.
The only hurdle is Killmonger's death. Coogler and Marvel execs might have to put a creative spin into Jordan's return to the MCU. However, sources noted Coogler wanted to use flashbacks as a possible means of bringing back Killmonger. Much like the first movie did with King T'Chaka, Coogler reportedly planned to give Killmonger a cameo in the ancestral plane.
Killmonger appeared in 'What If…?'
Marvel gave Killmonger more screen time in What If's sixth episode. In the episode, Killmonger helped save Tony Stark from his infamous abduction in Afghanistan, thereby changing the whole timeline and Stark's life. It also helped make him the ruler of Wakanda.
Jordan returned to voice the role. But that was as much involvement as the star has had with the MCU since Black Panther. Still, there's no telling what lies ahead given the several twists and turns Marvel has introduced in Phase 4, including the possibility of a multiverse thanks to Loki. He also might be pulling an Andrew Garfield-esque lie to conceal his appearance later on, as his words "who knows?" could indicate.