Michael B. Jordan's Mother Got Tired of Seeing Him Die In His Roles — 'She Would Just Weep'
Michael B. Jordan has obtained considerable fame and fortune from his moving performances on screen, but not everyone in his family loves his roles.
According to Jordan, his mother isn't very fond of roles that portray Jordan dying, which was a big reason why he got involved with 2018's Fahrenheit 451.
Michael B. Jordan has a close relationship with his family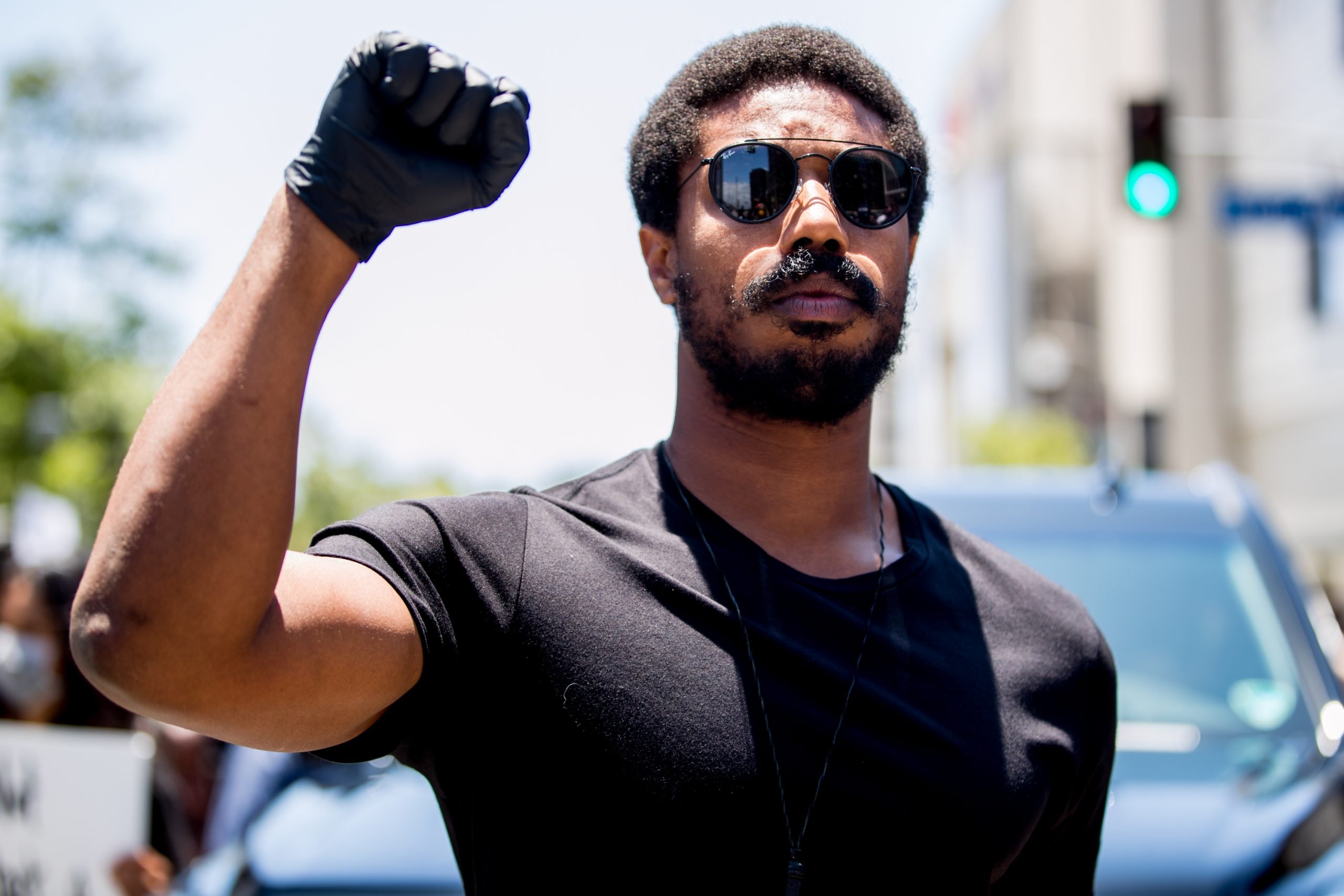 Jordan has gone on record several times discussing his love for his parents. He maintains a close relationship with them despite the Hollywood success, and was actually still living with them up until early 2020. During a past interview with Ellen Degeneres, he explained what it was like living with his parents as a 30-year-old.
"I love my parents, but we have a roommate relationship right now, which is interesting," Jordan previously said. "You get home-cooked meals, but then you also have random trips to the kitchen in the middle of the night. Just the random run-ins that just might be a little uncomfortable from time to time."
During a 2020 appearance on The Ellen Show, Jordan revealed that he had moved out of the home he'd bought for his family. However, even though they no longer share a home, Jordan maintains a close relationship with his parents.
"Yeah, we're close enough," he said. "You know, driving, Sunday dinner. Mom and dad, they cook. I'm close enough that, yeah, we can get there. But I'm still, like, 20 minutes away, which is good."
Michael B. Jordan's mother gets upset when he dies in movies
Although Jordan is far from being typecast, he does tend to star in movies with similar character arcs. In several of his roles, including Black Panther, Fruitvale Station, and The Wire, he plays characters that end up dying on screen.
Jordan revealed in an interview with the Hollywood Reporter that he got tired of always playing roles that involved him dying. He felt like he needed to switch things up, and decided to star in Fahrenheit 451 to give his mother peace of mind
"Yeah, and then also, to Jason's point, wanting to be a leading man, I didn't want the audiences and people to keep seeing me die in roles," Jordan said. "I wanted to survive through the third act, you know? I couldn't keep playing that role, and yeah, my mom, you know, being able to, for her, just every time I watched her watch me dying on screen, it tore me up as I got older, she would just weep. … I just wanted to play a role so she could see me win."
Michael B. Jordan stays alive in his recent roles
Although several of Jordan's earlier roles feature him dying, his recent projects have gone differently. He plays the son of fictional boxer Rocky Balboa's rival, Apollo Creed, in Creed II, and shines as an ambitious young defense attorney in the biopic Just Mercy. In both roles, Jordan survives.