Michael B. Jordan's Says His Mom Has His 'Sexiest Man Alive' Award Saran-Wrapped on Her Mantle
Michael B. Jordan sent the internet ablaze when he was named People's "Sexiest Man Alive" for 2020. The Black Panther star has always been popular amongst female audiences, but the award cemented Jordan as one of the most desirable men in the entertainment industry.
Jordan's roles in the Creed film franchise have done a lot to market him as "Sexiest Man Alive." The extensive training Jordan has to go through in order to authentically play his role has given him a ripped physique that ladies everywhere love.
However, even though women across the world love Jordan's physical attractiveness, the people closest to him have responded to the distinction in different ways. His best friends have been making fun of him endlessly, while his mother and aunts have framed awards and kept them on display in their homes.
Michael B. Jordan's friends keep making fun of his 'Sexiest Man Alive' award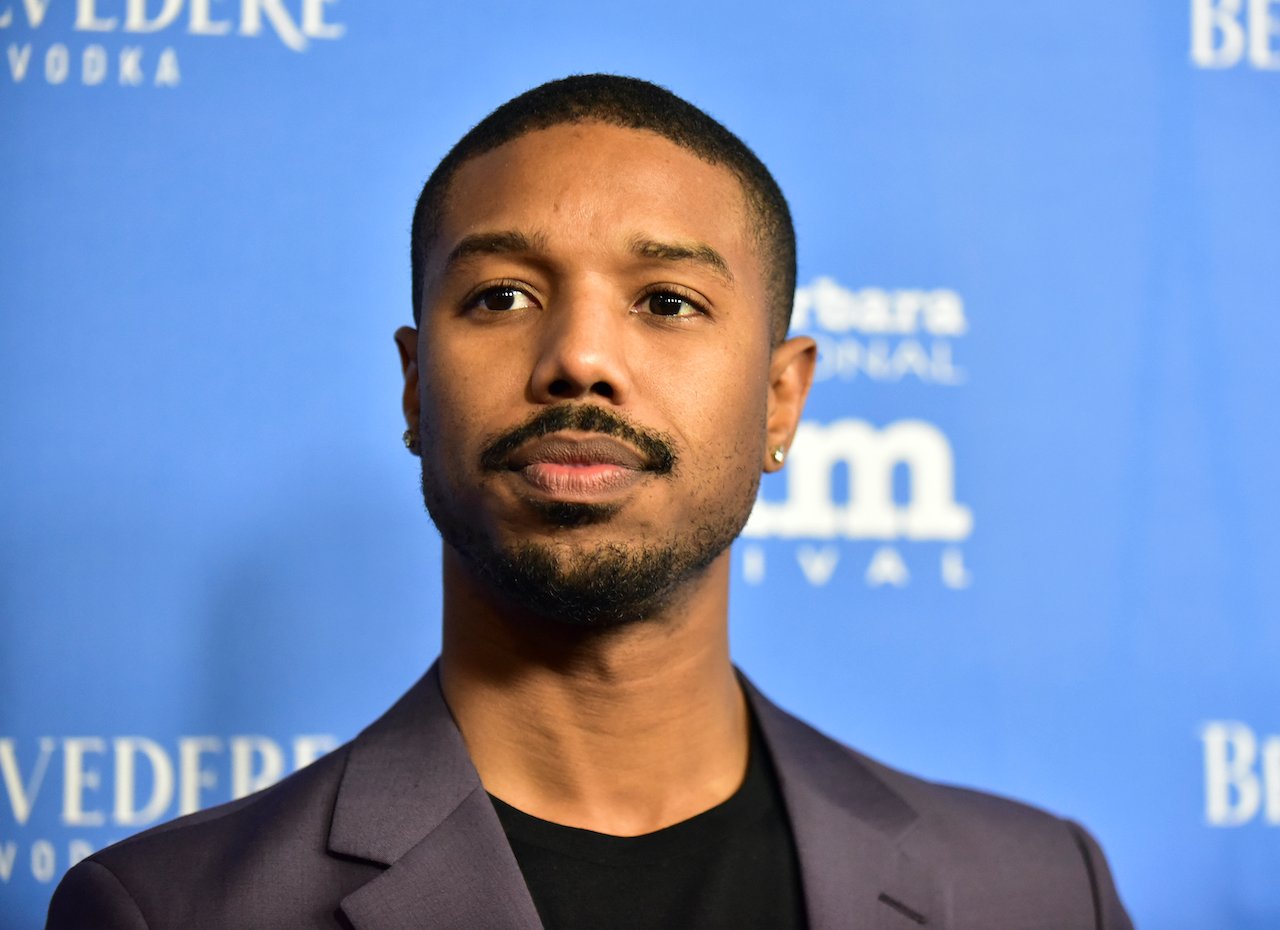 RELATED: Michael B. Jordan Says He's 'Let Himself Go' During the Pandemic — 'Quarantine Has Taken its Toll on This Body'
Jordan discussed the pros and cons of being named "Sexiest Man Alive" during a recent interview with Jimmy Fallon. According to Jordan, the award makes him an easy target for jokes. 
"It's a gift and a curse," Jordan said. "People don't tell you that you instantly have a target on your back."
"I mean, all my boys, in every group chat, just imagine—they're just constantly roasting me," Jordan said. "It's like everything I do, it's like, 'Oh, it's 'cause the Sexiest Man Alive is taking off his jacket. Oh, look at the way he wears his shirt. He eats like the Sexiest Man Alive.' It's like, 'Alright, enough is enough.'
He says his mother has his 'Sexiest Man Alive' award Saran-wrapped in her home
Even though his friends have been giving him a hard time about the award, the women close to Jordan have been far more supportive. Later in the interview, he admitted that his mother and aunts keep the award preserved in plastic for guests to admire at in their homes.
"But on the other hand, my mom and my aunts, they have it kind of vacuum-sealed, you know what I mean? Like Saran-wrapped, up on the mantle," Jordan said.
Steve Harvey doesn't think Michael B. Jordan is the 'Sexiest Man Alive'
One person who is sure to find Jordan's label as the "Sexiest Man Alive" accurate is his girlfriend, Lori Harvey. It's unclear when exactly the two began dating, but they became "Instagram official" in Jan. 2021.
And while the couple has been enjoying their time together, Lori's stepfather, Steve Harvey, refuses to admit that Jordan is the "Sexiest Man Alive."
"I might like you, I might approve of you, but I got a thumb-size section of my heart filled with nothing but pure hatred for your a**. Just in case I need it,'" he explained on his radio show. "Like right now? Nice guy…But I got this little section partner, where all I gotta do is click a switch and I can hate your a**. 'Cause, you ain't the sexiest man in the world to me! Let's be clear about that."
Clearly, being sexy is more stress than most people realize.