Michael Bay Reveals He'd 'Absolutely 100 Percent' Work With Will Smith After Oscars Slap
Will Smith still has some supporters out there as Michael Bay says he would still work with the actor, despite the Oscars incident.
We are still seeing the fallout that's occurring from Will Smith slapping Chris Rock at the 2022 Oscars. In addition to Smith resigning from the Academy and being banned from attending the Oscars, upcoming projects featuring the King Richard star are now being paused. However, as many are distancing themselves from Smith, director Michael Bay says that he would still work with the actor. 
Will Smith has been banned from attending the Oscars for 10 years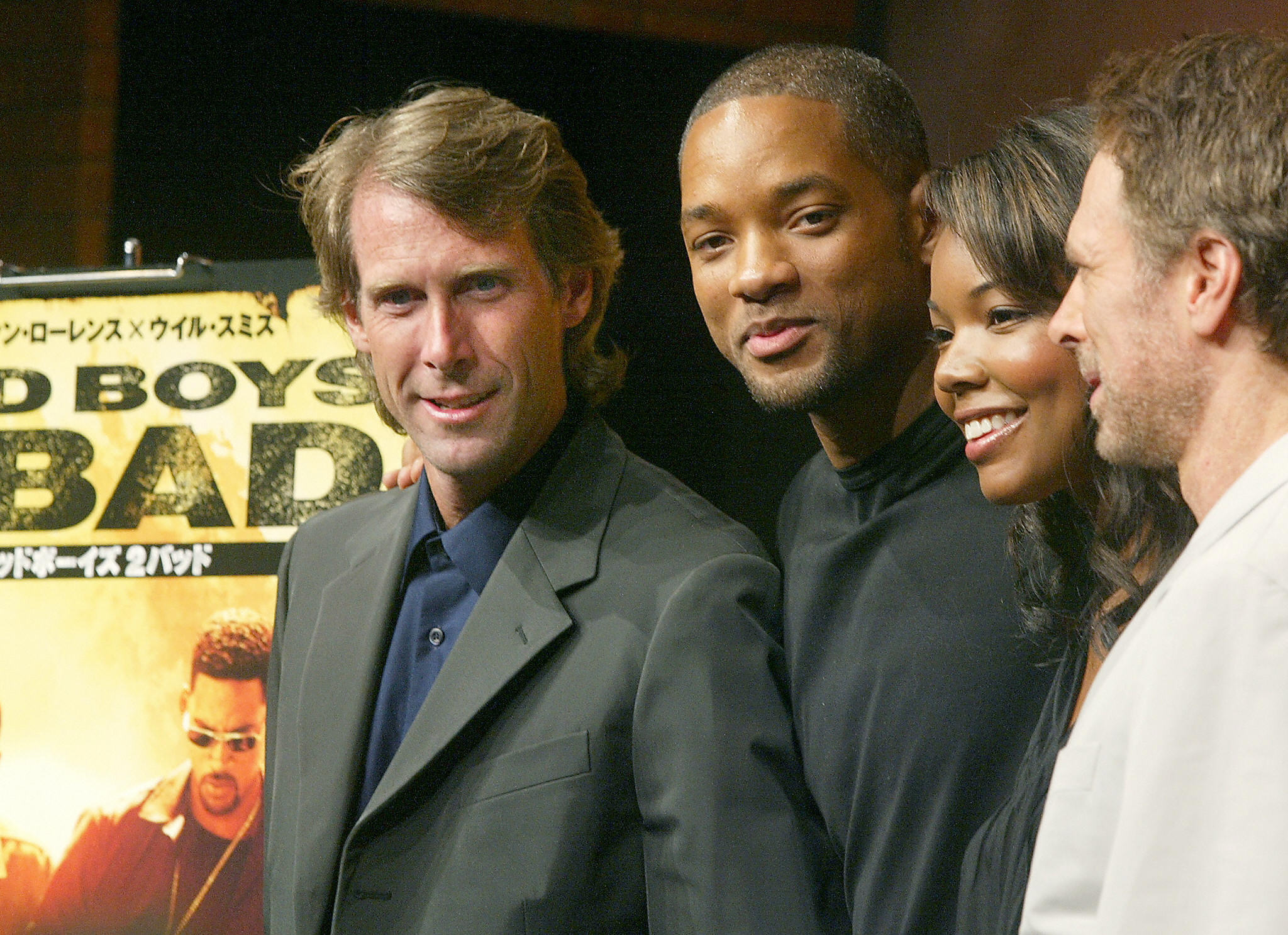 Will Smith is still experiencing consequences for his incident at the Oscars. While the actor did apologize for his behavior, the Academy has gone ahead and taken action against him. On Friday, April 8, the Academy voted to ban Smith from attending the Academy Awards ceremony for 10 years. Smith himself resigned from the Academy, meaning he can no longer vote.
In addition, many upcoming projects involving Smith have been stalled. According to Rolling Stone, Netflix pushed the pause button on an upcoming movie with Smith called Fast and Loose. Sony also paused development on Bad Boys 4, which was still very early in development. 
One project that has some uncertainty now is Antoine Fuqua's Emancipation, which stars Smith as a runaway slave. The Fuqua-directed film was set to debut on Apple TV+ in 2022, but no official release date has been set. 
Michael Bay would still work with Will Smith again, even after the 2022 Oscars
This past weekend saw the release of Bay's latest movie, Ambulance. In an interview with Entertainment Weekly, while promoting his latest film, Bay was asked if he would work with Smith again to which he replied, "Absolutely, 100 percent." He then explained why he believes people overreacted to the Oscars situation and that there are bigger problems in the world to focus on.
"At first, immediately I'm like, Did this just happen?" Bay said. "Then I saw the yell from Will. That's a real Will yell. Will is an amazing fighter. He's studied boxing. First of all, it's wrong to do, no matter what. Let's just get that out there. But when people said, 'Oh, he could have killed him.' No, a slap is different. A punch? Yeah, you can kill someone. Will gave him a slap. I'm thinking, Everyone's talking about this, but you know what? You start thinking about life and it's like, Oh, my God. Because I've been very affected by this Ukrainian war right now. I'm friends with the Klitschko brothers. I've been to Kyiv, I've met with the mayor. And I'm like, you know what? There are babies getting blown up by the hundreds right now and people are so concerned about this. I don't know. To me, it's just like, enough of it. All right, so a dramatic thing happened, but I just think we've got to get our priorities straight."
Bay and Smith previously worked together on Bad Boys and Bad Boys II. The two films star Smith and Martin Lawrence as two unethical Miami cops. While the franchise has been successful, Bay did not return to direct Bad Boys For Life.
Michael Bay's latest film 'Ambulance' stars Jake Gyllenhaal and Yahya Abdul-Mateen II
Bay's new movie, Ambulance, centers around Jake Gyllenhaal and Yahya Abdul-Mateen II who play adoptive brothers who attempt to pull off a bank robbery. However, the bank robbery goes awry and the two end up speeding through Los Angeles in an ambulance with an EMT (Eiza Gonzalez) and a wounded officer. 
While the action heist flick is one of Bay's better-reviewed movies, it drastically underperformed at the box office, grossing only "$8.7 million" at the box office, according to Box Office Mojo. Fortunately, Ambulance only had a budget of $40 million, so it may not be a total flop but it's off to a bad start. Maybe Smith and Bay could reunite again to create box office gold, even after the Oscars situation.