Michael Bolton Singing for Black Sabbath Didn't Sound as Preposterous 40 Years Ago
While it might sound preposterous that Michael Bolton tried out to be Black Sabbath's singer, it wasn't that bizarre in the early '80s.
If you're searching for the roots of heavy metal, you don't have to look much further than Black Sabbath. With Ozzy Osbourne on vocals, Tony Iommi on guitar, Geezer Butler on bass, and Bill Ward on drums, the group carved out its own spot with metal anthems "Iron Man," "War Pigs," and "Paranoid."
That original Sabbath lineup lasted from 1968-79, when the group fired Osbourne and replaced him with Ronnie James Dio. But by 1982 Dio left to pursue a band of his own (called, logically enough, "Dio"). So that put Sabbath back on the hunt for a vocalist for the second time in three years.
As Iommi recalls it, the band had some trouble finding a replacement for Dio. After learning David Coverdale (known as David Cover-version to some) had just formed Whitesnake, the remaining members of Sabbath had to keep auditioning singers.
At some point in '82, Iommi said none other than Michael Bolton came in to try out for the group. While that might sound preposterous four decades later, Bolton did not have his cheesy soft-rock reputation at the time.
Michael Bolton started out playing hard rock with various bands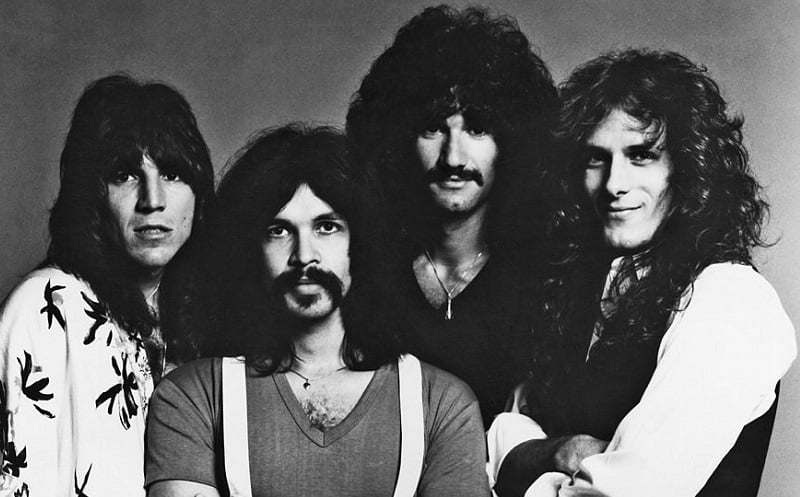 If you're into heavy rock music, you probably cringe every time you hear Bolton's Grammy-winning cover of "When a Man Loves a Woman" (a No. 1 hit in 1991). But we doubt you'd have the same reaction to Bolton's recordings from the '70s.
When he first started making records (under his birth name Michael Bolotin), Bolton's music had more drive to it. By the end of the decade, Bolton had joined Blackjack, a group that produced two records on Polydor between '79-'80.
While Blackjack didn't hit as hard as Black Sabbath, they had a level of attack that no one would associate with Bolton's career later in the '80s. So it wasn't as ridiculous as it sounds that Bolton would have tried out for the open spot in Sabbath near the end of '82.
Compared to, say, Coverdale, Iommi and his bandmates wouldn't have lost much in the balls department if they had chosen Bolton. But, interestingly, Bolton has denied the audition ever took place.
Tony Iommi recalled the 'odd' choice of having Bolton come in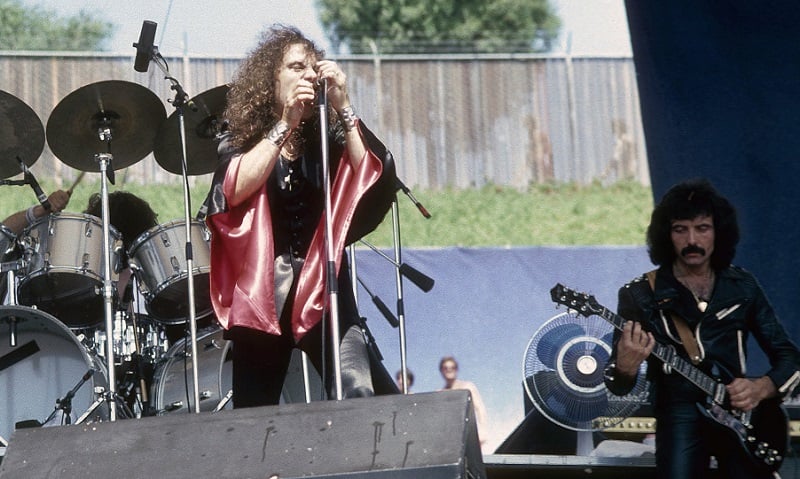 Speaking in a long interview for the Gibson TV "Icons" series in early 2020, Iommi recalled those awkward days when arguments led to Ronnie James Dio leaving Sabbath. "We broke up over a bloody live album," Iommi said. (Someone accused Dio of altering recordings when Iommi wasn't around.)
With Dio gone and Coverdale unavailable, Sabbath was out of options. "So there was a lot looking for another singer and we auditioned various singers, including Michael Bolton, believe it or not," Iommi said. "Which was an odd one."
While Iommi seems certain Bolton came in to audition for Sabbath, Bolton has said he remembers it another way. "That rumor about me auditioning for Black Sabbath was only a rumor," he told Echo News UK in 2014. "I don't know how on earth it started."
Considering it happened almost 40 years ago — at a time of instability for both Bolton and Black Sabbath — we don't find it surprising that either Bolton or Iommi has remembered it wrong. But it's a great image in any case.
Also see: The Pink Floyd Album That Sold Better Than Any Beatles or Zeppelin Record