Do Kate Middleton's Parents Have Titles? How Their Royal Status Might Change Once Prince Charles is King
In the royal family, titles are everything. That said, you don't have to have royal blood or marry into the family to receive a title from Her Majesty. With that in mind, many want to know: Do Kate Middleton's parents have titles? Up ahead, we take a closer look at Michael and Carole Middleton's royal titles (and how they might change once Prince Charles is king).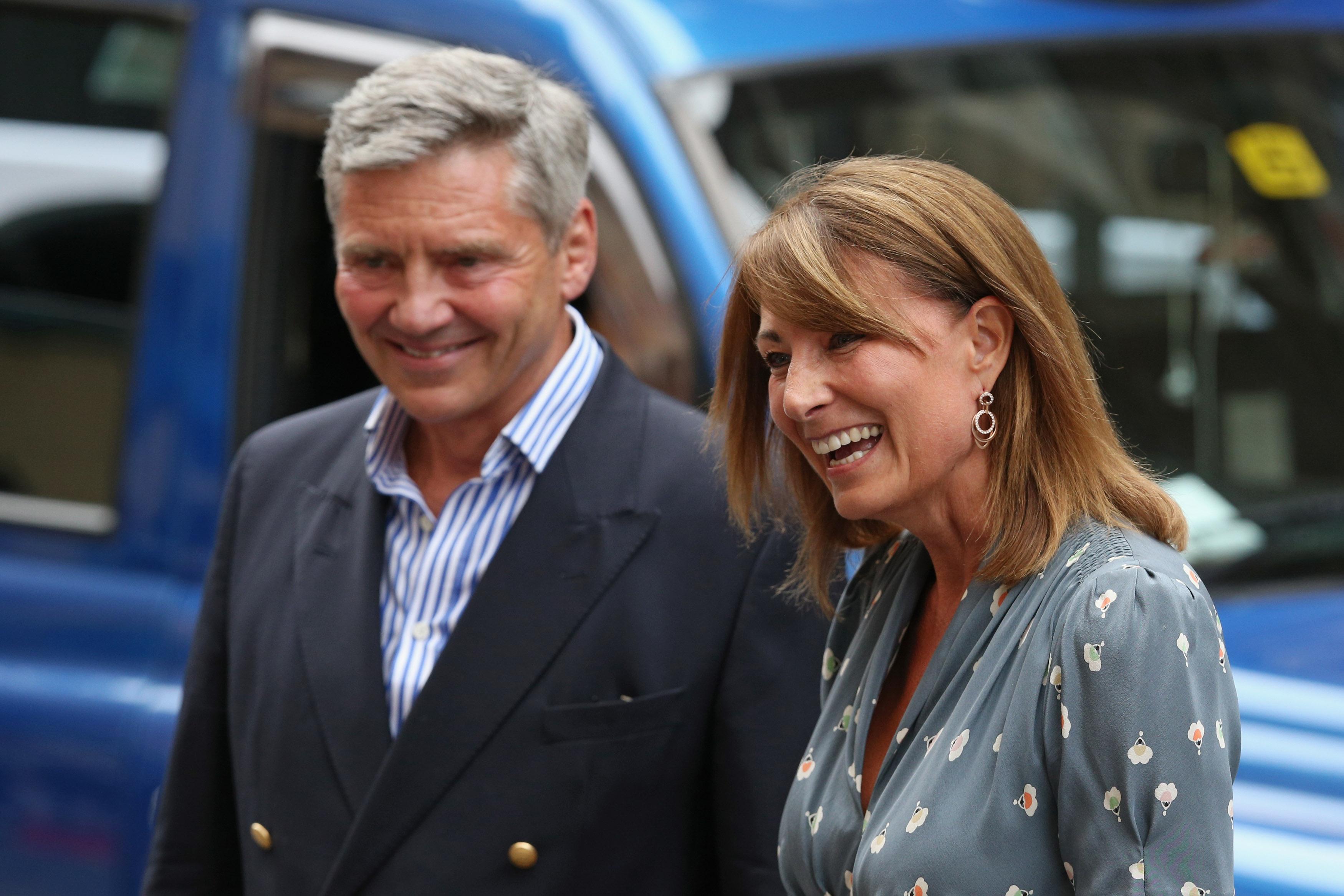 Do Kate Middleton's parents have titles?
Since their daughter is a duchess — and her official occupancy is "Princess of the United Kingdom" — one might assume that Michael and Carole Middleton were granted royal titles around the same time as their daughter. But, as it turns out, Kate Middleton's parents don't actually have royal titles.
Queen Elizabeth doesn't give away royal titles easily — mostly because there are certain protocols that must be met, and there aren't that many available ones to give away in the first place. Since Kate Middleton's parents aren't involved in the royal family business and keep a relative distance from the day-to-day happenings at Buckingham Palace, the queen is in no rush to honor Michael and Carole Middleton with such status. That said, they could receive royal titles in the future.
Once Prince Charles is king, a lot will change for the Middleton family. For one, they could attend Christmas at Sandringham Estate — after all, they are his son's parents-in-law. In addition to merging their families even more, some suggest the future king could grant Kate Middleton's parents royal titles. Rumor has it, if they were to receive the honors, Michael Middleton would become an earl, which would make Carole Middleton a countess.
Does Pippa Middleton have a royal title?
As of right now, neither of Kate Middleton's siblings have royal titles. But, by the looks of it, they could also receive one once Prince Charles takes the throne. According to reports, some believe James Middleton will become a viscount and Pippa Middleton will be called "lady" (like Lady Diana Spencer). These, of course, are just guesses, as nothing has been confirmed by Buckingham Palace yet.
Kate Middleton's royal title
Kate Middleton's most well-known royal title is Duchess of Cambridge, which was given to her upon her royal wedding day to Prince William back in spring 2011. Her duchess title stems from Prince William's dukedom, which is the highest-ranking title (aside from king or queen and Prince of Wales) in the royal family. That said, Duke and Duchess of Cambridge isn't the only royal title the couple shares. Read on for a closer look at Prince William and Kate Middleton's royal titles, plus how the duchess's status will change once Prince Charles (and then Prince William) becomes king.
Earl and Countess of Strathearn
In Scotland, Prince William and Kate Middleton go by the Earl and Countess of Strathearn. Like their royal dukedom, they received the title on their royal wedding day.
Baron and Lady Carrickfergus
Whenever they are in Nothern Ireland, the Duke and Duchess of Cambridge go by Baron and Lady Carrickfergus.
Future titles
Once Prince Charles becomes king, Kate Middleton will receive a whole new set of royal titles. As the future heir to the throne, Prince William will likely become the Prince of Wales and Duke of Cornwall (like his father is now). As a result, Kate Middleton will adopt the names Princess of Wales and Duchess of Cornwall. And, when Prince William ascends the throne, she will assume the title of either Princess or Queen Consort.
Check out The Cheat Sheet on Facebook!